EARLY YEARS: THE TOWER OF THE SEVEN HUNCHBACKS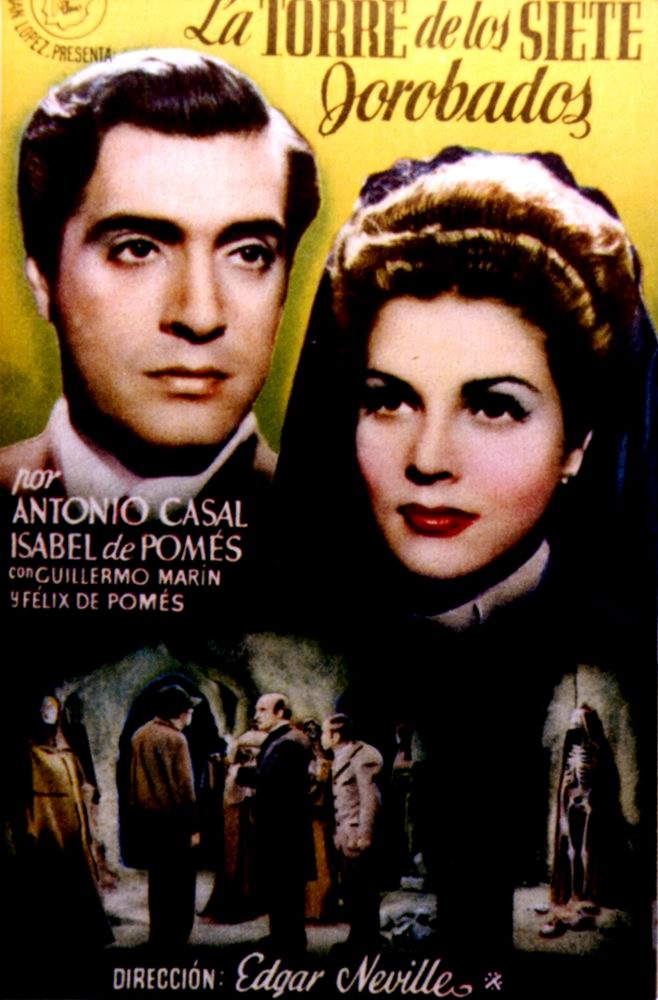 By Elena Anele (*)
Title: LA TORRE DE LOS SIETE JOROBADOS
Directed by Edgar Neville
Writing Credits: Emilio Carrere … (novel), Edgar Neville , José Santugini
Runtime 1 hr 25 min (85 min)
Sound Mix Mono
Color Black and White
Aspect Ratio 1.37 : 1
Laboratory Madrid Film S.A., Madrid, Spain
Film Length 2.700 m
Negative Format 35 mm
Cinematographic Process Spherical
Printed Film Format 35 mm
RELEASING DATE: 23 November 1944
In 1944 at Capitol Cinema Theatre this Edgar Neville's movie was premiered and after a week it disappeared from the listings. Those were the years of the Spanish Civil war reconstruction and audiences seemed not to be ready for a fantasy movie like this one.
Based on  Emilio Carrere's novel of the same name tells the adventures of Basilio (Antonio Casal), who at the end of 19th century is in a music café watching La Bella Medusa performance. He is totally in love with her and wants to invite her and her mother for dinner but he is broke. He only has a duro (5 pesetas former Spanish currency) and that is not enough. So he decides to go to a Casino to double his money. There, a strange man blind on one eye will help him with the bets. In exchange this man, don Robinsón de Mantua (Félix de Pomés), asks him to take care of his nephew who seems to be in real danger. From now on Basilio will live his most strange adventures related to a group of hunchbacks and a secret tower placed in Madrid underground that it is full of corridors and secrets.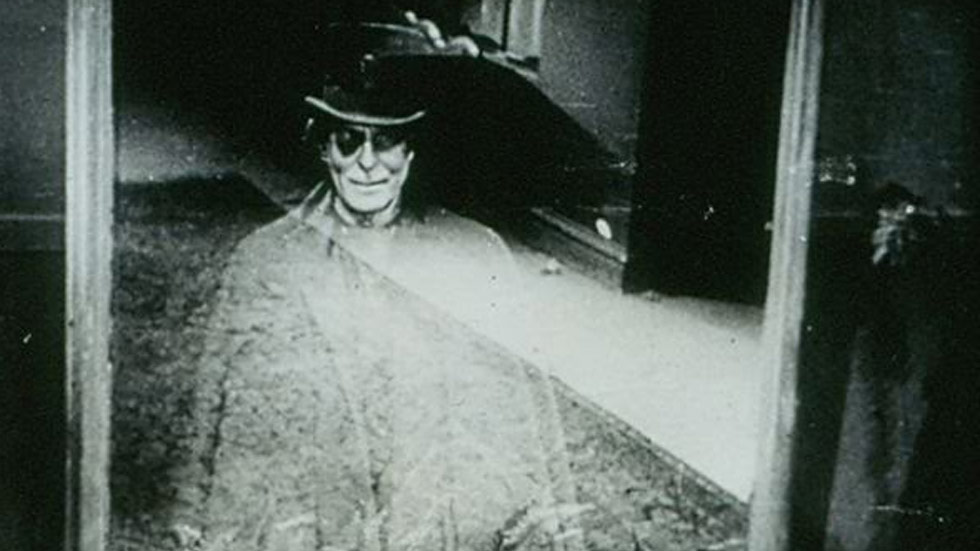 Edgar Neville's adaptation of the modernist novel written by Emilio Carrere is quite accurate. It is true that some of the character are missing and that some of the magical scenes are not included, but first we cannot forget that every movie in Spain had to be passed by a group of censors that may not have approved of plenty of supernatural elements and most important, as I said before, they were hard times for the Spanish citizens as five years before the war ended so there was not a lot of money to be given to movies, especially for movies that were not part of Franco's propaganda.
Anyways, THE TOWER OF THE SEVEN HUNCHBACKS is one of Neville's most interesting works, he was able to give cinema life to a difficult story, a story full of tricks and fantasy, a modernist tale that wanted to look gothic without leaving apart his castizo realism to show the audience how magical a city like Madrid could be and using the techniques from German expressionism to create an immortal character as Robinson de Mantua is.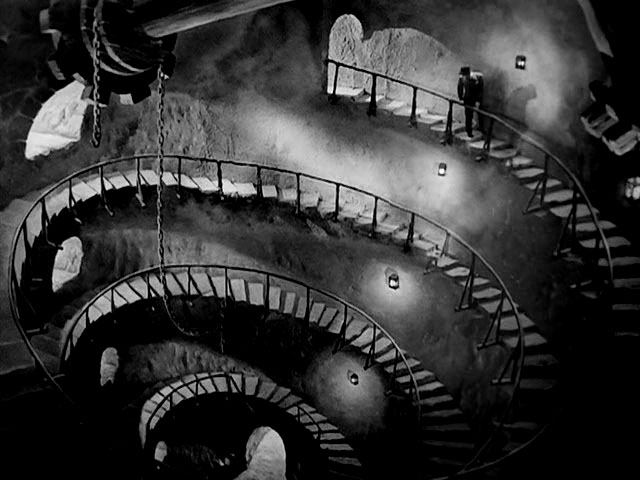 Unfortunately, even though the movie was repaired and restored for a wonderful DVD edition released in Spain some years ago by Versus Entertainment, the sound track was so damaged that one can still feel its strains. If you are a fan of early years European cinema this a movie to have in your mind and in your collection. This DVD edition is a must have as it included very interesting extra features and an illustrative book about it.
__________________________________________________________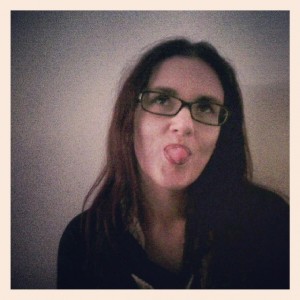 Elena Anele is the woman in charge of SPANISHFEAR.COM, Horror Rises from Spain  and Un Fan de Paul Naschy . A literature and cinema researcher, finishing her postgraduate studies with a thesis about the mystic filmmaker José Val del Omar. She has published in different media and books as Fangoria or Hidden Horror. She has also been in charge of several translations including Javier Trujillo's complete works, La Mano Film Fest, The Man who Saw Frankenstein Cry and many more.
"LA TORRE DE LOS SIETE JOROBADOS", EDGAR NEVILLE, 1944 from Shangrila Textos Aparte on Vimeo.