REVIEW: STOP OVER IN HELL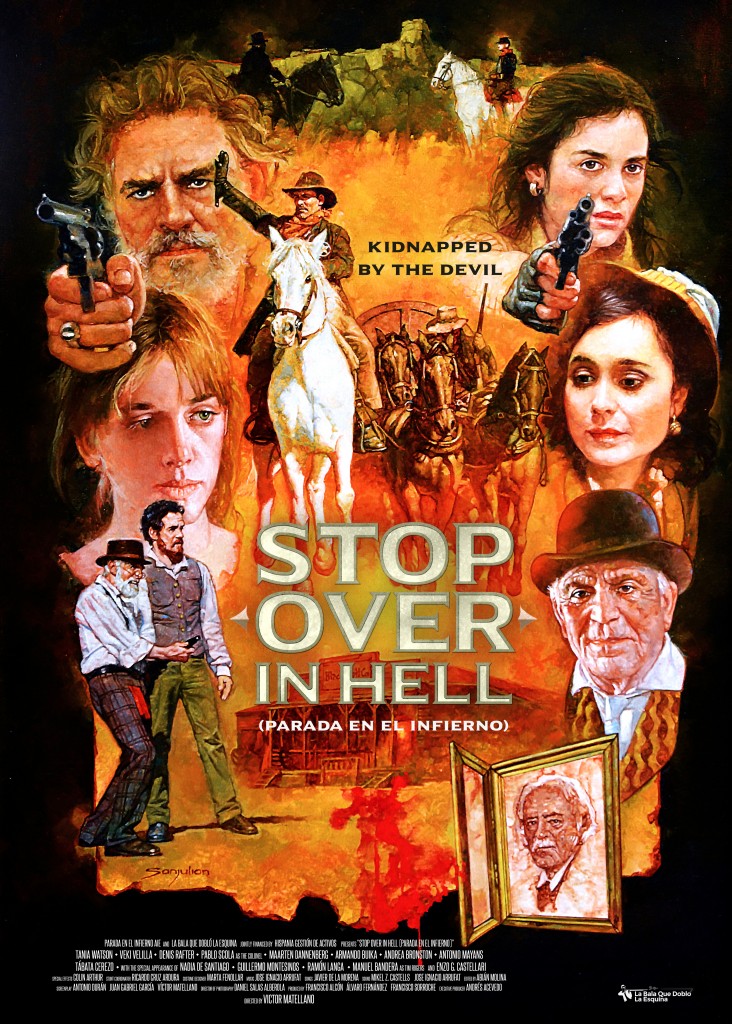 STOP OVER IN HELL is a western set right after the end of The Civil War, in a deep process of change when railway translates into progress and the stagecoaches have gone in decline due to the constant threat posed by bandits. The Colonel is one of them – a survivor of the old world- and his partners in crime, Red and Cuba, his perfect complement.
This is the starting point of new Victor Matellano's feature film, a renewed traditional western full of gore and violence. Since the very early frames we can see the cruelty of Colonel's gang, their sadism, rape, murder and greed, qualities that will move the characters' choices till the end.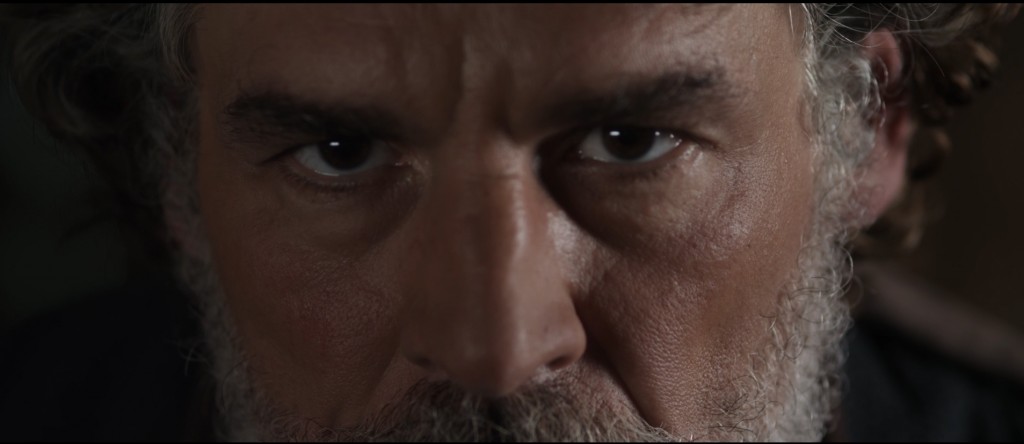 Once again we are dealing with a villain, quite similar to the one played by Lee Van Cleef in FOR A FEW DOLLARS MORE as Matellano himself admits in an interview for the Spanish site LA ABADÍA DE BERZANO. He explains he wanted to give a trace of him to his main character as a kind of tribute to the cult movie, but he also added a psychopath touch in order to have a more complex character closer to horror and weird westerns features.
 The Colonel is introduced as a faceless figure, backlighting and committing the gorest crimes we can imagine. We are shown his darkest soul even before we can identify him. Pablo Scola is the actor behind him.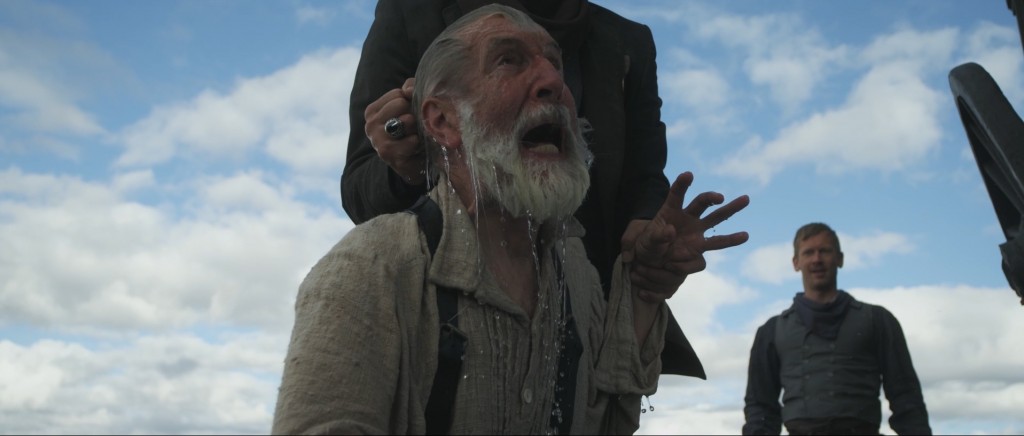 After the bandit's misdeed we are set in a new scenario where Chris and the veteran Ernest are in charge of one of the stagecoach stops of the Black Hell company, and that morning, as always, they are waiting for travelers. The first vehicle of the day consists of two attractive sisters, Liz and Anne, who are in mourning for their father's death. They are traveling to accomplish his last will so that they can start a new life.
Soon after the sisters' arrival, the Colonel´s gang bursts into the stop. They have not arrived by chance, they are looking for something very specific and they are sure that there, they will find it. The gang is received with mistrust due to their appearance and attitude. However, they do not have any intention of pretending. They kidnap all of those present and begin a macabre game which only they enjoy playing. The Colonel, solely ask for a thing, to abide by his law and wait. But the night is long and the vultures perceive the smell of death that the stagecoach stop emits.
The writer – together with Antonio Durán and Juan Gabriel García- and director takes elements from traditional spaghetti westerns.  He also confesses, in the interview mentioned before, that he chose this genre because it was the only one that would allow him to show the story of violence he wanted to tell. It is more than just a story of cowboys and bandits; it is a parabola of men's lust and anger.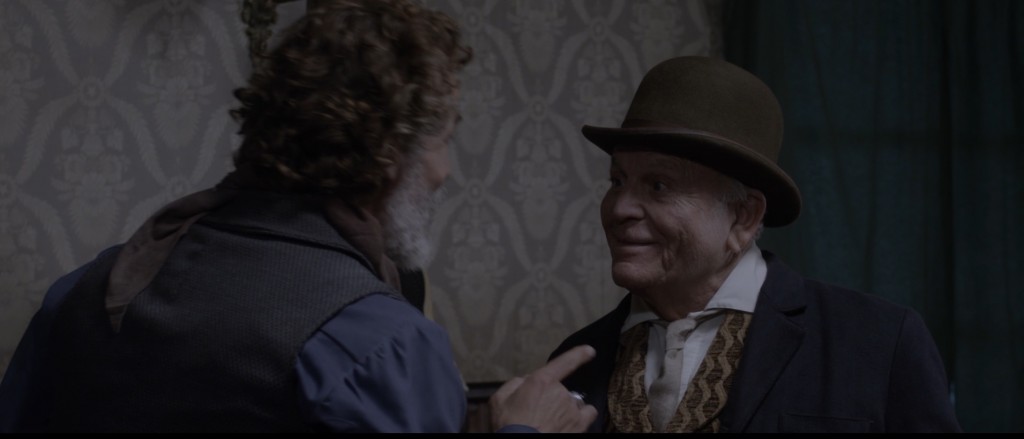 In the cast we find Enzo G. Castellari –who was involved in the project since the very beginning, Tania Watson, Pablo Scola, Denis Rafter, Veki Velilla, Maarten Dannenberg, Nadia de Santiago, Manuel Bandera, Antonio Mayans and Andrea Bronston among others.
I have to admit that after watching Matellano's previous works WAX and VAMPYRES, STOP OVER IN HELL is his best, a more mature and better portrayed story. The tension and suspense is greatly held and the story line and pace have been improved. The picture work is amazing and the game in short and reverse is beautifully played.
And we cannot forget the astonishing FX work by Colin Arthur, vital for this film as it is full of hand guns, knives, flesh and blood.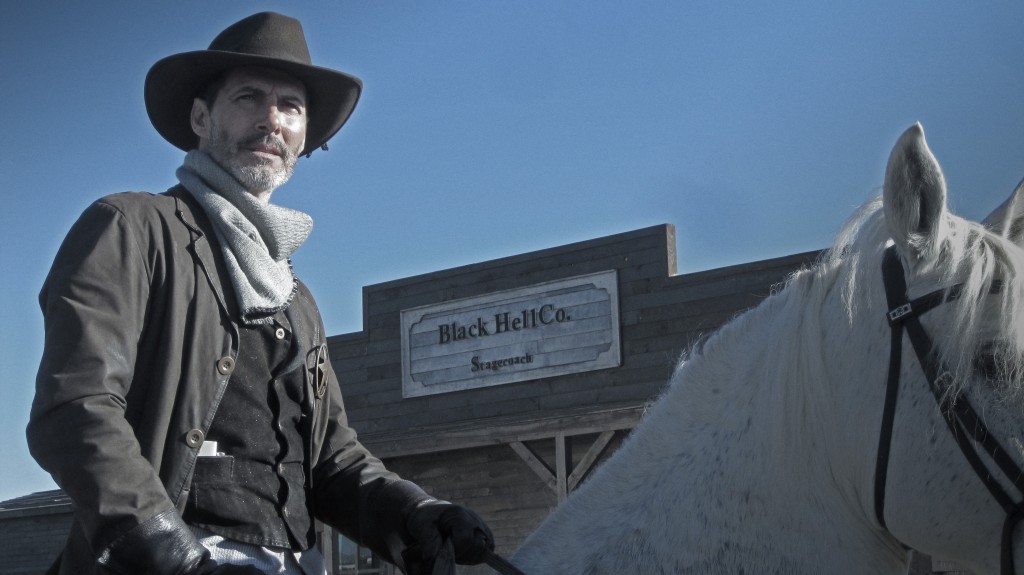 The movie was premiered in Almeria Western Film Festival as closing film and it was also shown some days ago at Muestra Syfy. It was shot in English so it may come to some international fests outside Spain, where it seems it may be shown in theaters soon.
Luckily after some time in the oblivion westerns are coming back. This is an example of a new tendency to celebrate. It is not only that some cults are brought back to life but also they are being updated and outdone so we can fall in love with them again.
STOP OVER IN HELL is a clear example of this. If you miss the drive-ins or double feature shows or you are just a cult aficionado you may want to take a look at this.
__________________________________________________________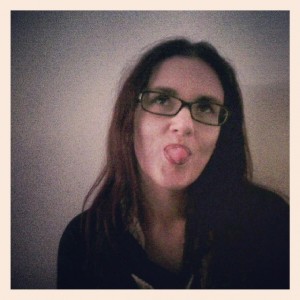 Elena Anele is the woman in charge of SPANISHFEAR.COM, Horror Rises from Spain  and Un Fan de Paul Naschy . A literature and cinema researcher, finishing her postgraduate studies with a thesis about the mystic filmmaker José Val del Omar. She has published in different media and books as Fangoria or Hidden Horror. She has also been in charge of several translations including Javier Trujillo's complete works, La Mano Film Fest, The Man who Saw Frankenstein Cry and many more.