Sitges 2016's Official Selection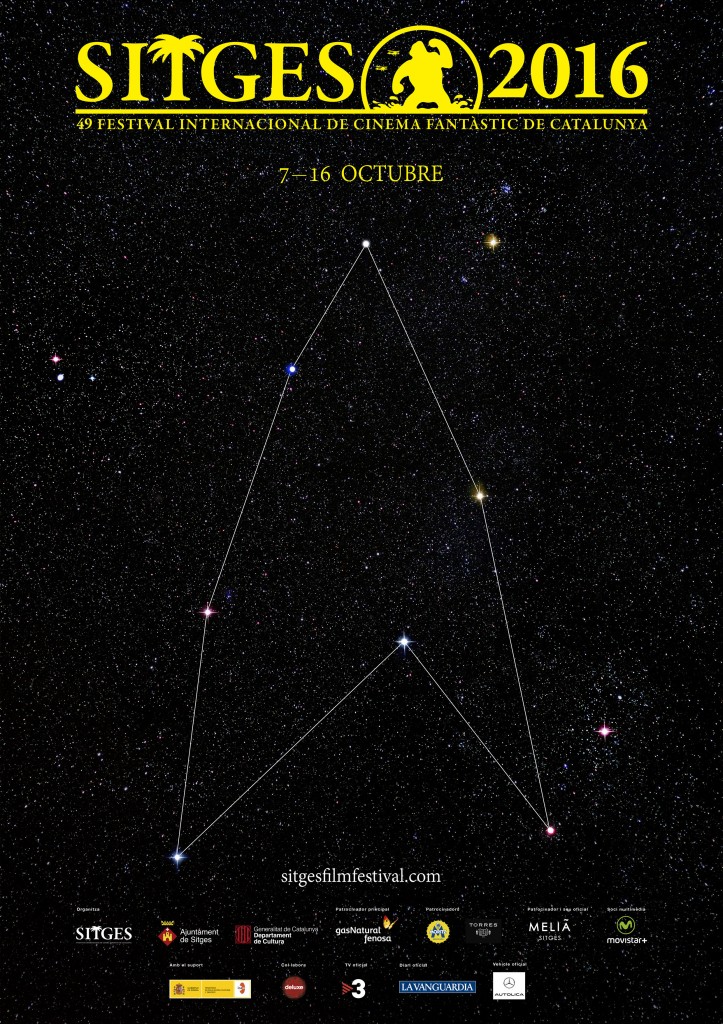 The surprising French film 'Grave (Raw)', this year's winner of the Fipresci Award in Cannes, and the salvage 'Hardcore Henry', winner of the People's Choice Award in Toronto, also at Sitges 2016
Other highlights among the productions also present in the Official Selection are the international premieres of the Catalan 'Mine' and 'El Ataúd de Cristal'
Terrence Malick and Werner Herzog. Two heavyweights of contemporary film have been added to the Official Selection of the Sitges – International Fantastic Film Festival of Catalonia, that this year has already confirmed Rob Zombie with his slasher 31; Nicolas Winding Refn, with the radical thriller The Neon Demon, or Paul Schrader (who will receive the Time Machine Award) with his high voltage film Dog Eat Dog.
Voyage of Time, Terrence Malick's first documentary that can be seen in a special screening at Sitges 2016, is probably the American director's most ambitious project. Highly experimental, Voyage of Time is an attempt, in the form of a film collage, to illustrate the history of the universe with powerful images and with the voices of Cate Blanchett and Brad Pitt as narrators. In another special screening you can also see Salt and Fire, the latest film from German director Werner Herzog. In this thriller, Michael Shannon and Gael García Bernal give life, respectively, to a scientist and an executive at a big company, who must work out their differences to avoid a possible disaster caused by the eruption of a volcano.
More powerful titles, as well as outstanding returns, are being added to Sitges 2016's Official Selection. From France comes one of the most important premieres: in Julia Ducournau's Grave (Raw), one of this season's most surprising horror movies, teenage Justine must find out what her true nature is. Not leaving France, Sitges 2016 will be including the worldwide premiere of the epic science fiction story Arès by Jean-Patrick Benes, which poses a dystopic Paris, with the Gallic country immersed in poverty, where the only way out for the population are the violent televised fights where everything and anything goes. Not leaving science fiction, director Matt Johnson (who presented The Dirties at Sitges 2013) returns with Operation Avalanche, where undercover CIA agents infiltrate NASA to uncover one of the biggest conspiracies in the history of America. And videogames and science fiction also come together in the Spanish premiere of the salvage Hardcore Henry by Ilya Naishuller, a Russian action film shot in the first person that received the People's Choice Award in the Midnight Madness section at the Toronto Festival. Continuing in Europe, arriving to Sitges 2016's in-competition section from Belgium is Mon ange by director Harry Cleven, a fantastic romance between an invisible boy and a young blind girl. And the latest madness from Kevin Smith will also be present in a special screening. The fantastic comedy Yoga Hosers, with Johnny Depp, promises delirium, humor and monsters in equal parts.
Sitges 2016 continues with its efforts to support Catalan fantastic genre films. After the Festival announced Proyecto Lázaro, Mateo Gil's futuristic film, Pet by Carles Torrens, and the opening film Inside by Miguel Ángel Vivas, three other local productions have been added to these titles. At another special screening you can see Mine, a co-production between Spain, Italy and the USA, directed by Fabio Guaglione and Fabio Resinaro. In this thriller, a soldier (Armie Hammer) is physically and psychologically exposed to the inclemency of the desert, following a failed mission. Another film that can be seen in the official selection is Haritz Zubillaga's El ataúd de cristal. In the film, Paola Bontempi plays Amanda, an actress finds herself trapped in a limousine at the mercy of a metallic voice telling her what she has to do. In another Special Screening, Sitges 2016 will also be including the new, eagerly awaited work from Catalan director J. A. Bayona, A Monster Calls, where 12 year old Connor must get past his mother's disease with the help of a monster.
And also at a special screening, the Sitges Film Festival will be screening Nacho Vigalondo's new film, Colossal, starring Anne Hathaway, which tells the story of the bizarre connection between a young woman with psychological problems and the attack of a monster that's terrorizing the city of Seoul.
Added to Emiliano Rocha's previously announced film, Tenemos la carne, included in the Blood Window label, are two new productions, both from Mexico. The Festival's in-competition Official Selection will be screening the western/thriller Desierto by Jonás Cuarón, starring Gael García Bernal and Jeffrey Dean Morgan. And also in the Official Selection but in a special screening, you can see the world premiere of Daniel Castro Zimbrón's Las tinieblas, where a father keeps his children locked up in a cabin in the middle of the woods with the excuse that a beast is lying in wait in the vicinity.
And from Latin America, we travel to the other side of the world, to Asia. In addition to the previously announced blockbusters like Train to Busan, The Handmaiden or The Wailing, among others, the Official Selection will also be offering two of the most eagerly awaited films from Japan. Japanese kaiju eiga, or monster movies, will be present with the latest production starring their most beloved monster: Shin Godzilla (Hideaki Anno and Shinji Higuchi), that premiered just a month ago in Japan and is already a total box office sellout, will be competing at Sitges 2016. As well as Museum by Keishi Ohtomo. Based on a famous manga published between 2013 and 2014 in Japan, the movie focuses on the investigation of a series of grotesque murders that always take place on rainy days.