SPANISH DVD: VERANO ROJO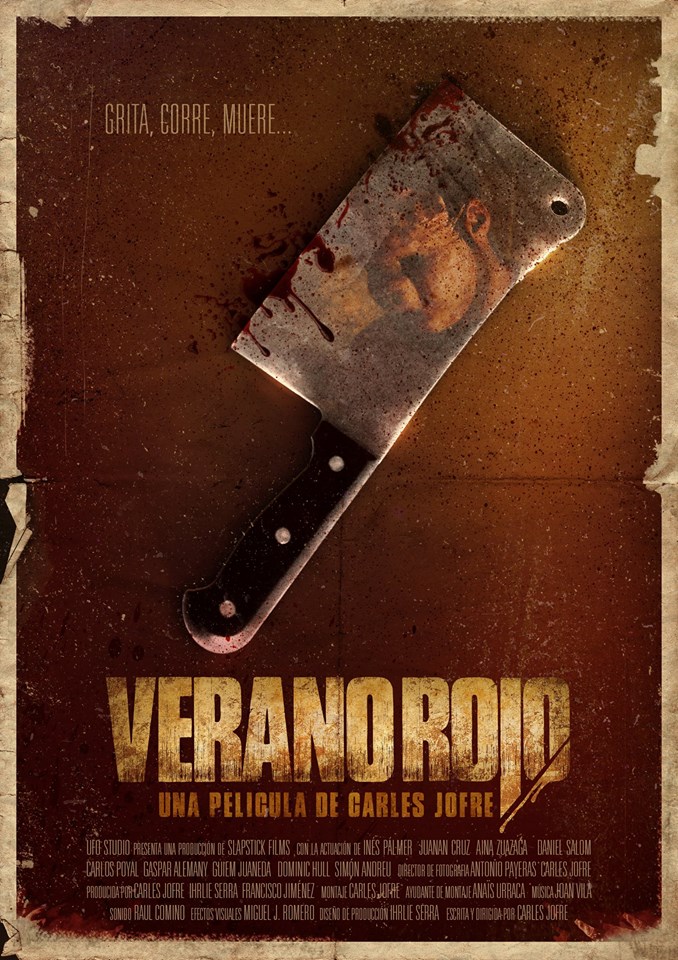 VERANO ROJO is said to be now our on DVD in every wall-mart and department store in Spain. It is in Spanish but it includes English subtitles.
Verano Rojo (Red Summer) is a horror film of the slasher genre, written and directed by ESCAC graduate
Carles Jofre.
The film tells the story of four youngsters who arrive in Mallorca to enjoy their idyllic holidays. Searching for
the sunny beach and enjoyment they'll end up finding themselves in the most inhospitable wilderness. That
is the beginning of an infernal journey.