UPCOMING FILM: CALL TV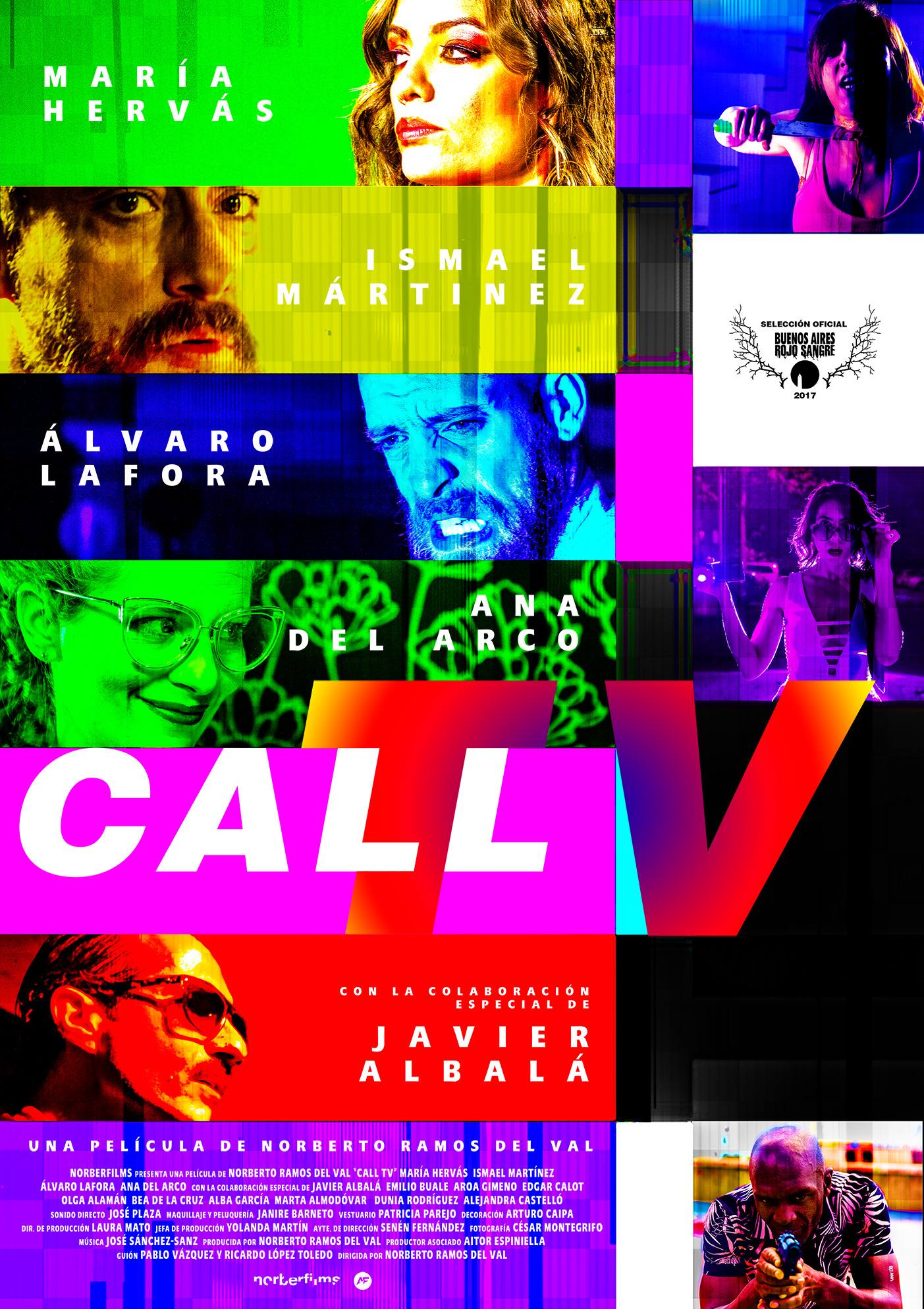 Norberto Ramos del Val (MUERTOS COMUNES, EL ÚLTIMO FIN DE SEMANA) is now presenting his new film: .  It was written by SUMMERTIME screenwriters: Pablo Vázquez and Ricardo López Toledo
CALL TV is about a girl, who works in this kind of silly TV shows, and whose biggest fan is planning how to rescue her from that. The plan goes beyond horror and comedy.
Main stars are: María Hervás, Ismael Martínez, Álvaro Lafora, Ana del Arco, Javier Albalá, Aroa Gimeno and Emilio Bualee
The movie was part of Rojo Sangre festival and it is said to be released  in Spain on January 12.
On December 15 10 pm there will be a premiered at Artistic Metropol in Madrid: https://entradium.com/entradas/call-tv