USA: Exhumed Films presents a Spanish Shocker Triple Feature: Blind Dead, Howling Beasts, and Psychotic Women!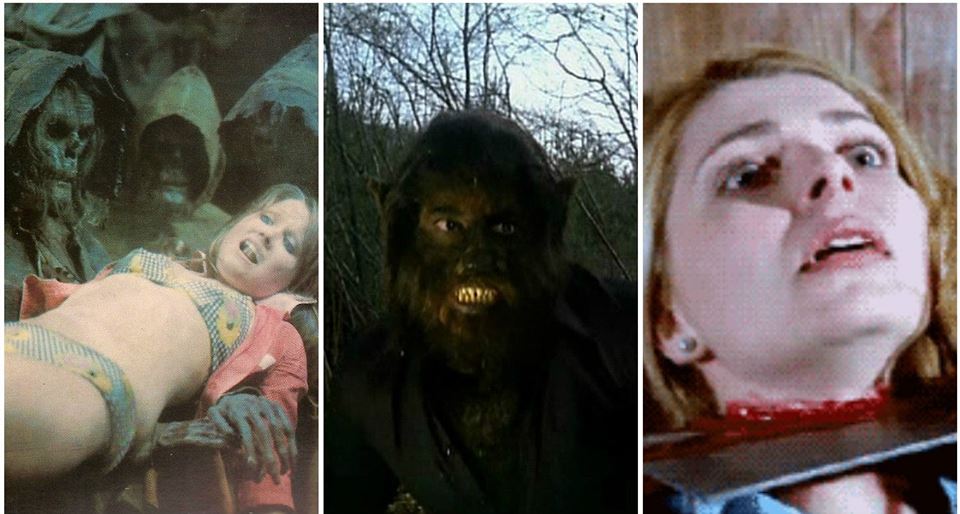 Exhumed Films kicks off the 2016 season with three Spanish spooktaculars that feature some of Euro-horror's most beloved boogeymen!
HORROR OF THE ZOMBIES
1974 / 35mm / Dir. Amando DeOssorio / 85 min.
HORROR OF THE ZOMBIES (aka THE GHOST GALLEON) is the third film in director Amando DeOssorio's popular "Blind Dead" series, starring the evil and iconic Knights Templar. In this outing, a pair of swim suit models and their friends unwittingly find themselves aboard an ancient and mysterious ship that has materialized off the coast of a small village. It isn't long before those infamous undead antagonists the Knights Templar reveal themselves as the ship's captains, and the hapless humans find themselves in a fight for their very lives! Full of atmospheric settings and ghoulish set pieces, HORROR OF THE ZOMBIES is a worthy successor to the Euro-horror classics TOMBS OF THE BLIND DEAD and RETURN OF THE EVIL DEAD.
NIGHT OF THE HOWLING BEAST
1975 / 35mm / Dir. Miguel Iglesias / 87 min.
No celebration of Spanish horror would be complete without an appearance by Europe's favorite furball, El Hombre Lobo! Yes, it's yet another entry in Paul Naschy's long-running series of werewolf films, and one of our absolute favorites. Señor Naschy once again plays the long suffering lycanthrope Waldemar Daninsky: this time, Waldemar is part of a Tibetan expedition to seek out the legendary monster known as the Yeti. Along the way, he gets kidnapped by two lesbian vampires who somehow transform him into a werewolf (???), and later our hirsute hero must battle both Tibetan pirates and the Abominable Snow Man himself! Let me repeat that, in case you missed it: this film features a Wolf Man fighting lesbian vampires, pirates, and The Yeti. I don't think there's anything more to say.
THE HOUSE OF PSYCHOTIC WOMEN
1974 / 35mm / Dir. Carlos Aured / 89 min.
Our final fright flick of the evening one again features Euro-horror superstar Paul Naschy, this time eschewing the supernatural in favor of an effective psychosexual thriller. The impressive Spanish giallo HOUSE OF PSYCHOTIC WOMEN (aka BLUE EYES OF THE BROKEN DOLL) finds Naschy portraying an ex-con who takes a job as the caretaker of an eerie estate owned by three strange sisters. Shortly after his arrival, a serial killer begins terrorizing a small town near the estate, targeting beautiful blonde women and gouging out their eyeballs. Is Naschy himself responsible for the killings? Or is there some other culprit behind the heinous horrors?
Further information here: https://www.facebook.com/events/462860570588958/