DANIEL ROMERO ON HIS NEW SHORT: CAMBIO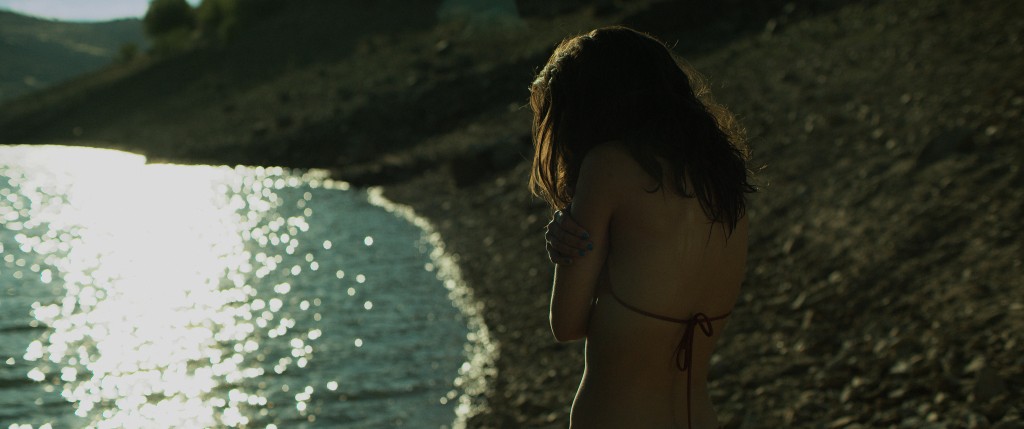 Daniel Romero is the author of short movies such as FEARFUL JOHN, his most acclaimed work, and DON'T LOOOK THERE, which has been around the world thanks to all its selections and awards in fests such as SIFF (Seattle International Film Festival), Molins de Rei and WorldFest in Houston. Now he is presenting his new short called CAMBIO in Spain, he is really busy but he stopped for a moment to speak to us about this new work, a film we are really looking forward to seeing soon! Please follow their facebook page to be always updated: https://www.facebook.com/cambioshortfilm/?fref=ts
First of all, tell us a little about how you got the idea for this short.
CAMBIO starts as back-up plan for a bigger short we had to give up due to lack of budget. I had been working on that project for more than a year when as a kind of way out I started writing a totally different story. When we decided to leave the big short I was already in love with CAMBIO screenplay, which was cheaper –but difficult to produce due to the fact that even though it only needed a location this one was very concrete and hard to find. We thought about it for long and in 3 months we started with the film. Although the big one is still there I am happy it was not made and that we took the decision of making CAMBIO.
Who are the main stars?
The main actors are Juan Blanco and Carolina Lapausa. I discovered Juan in Miguel Larraya's TODO EL MUNDO LO SABE. I wanted to offer him the role after watching him in a Jota Linares's play, in which he played a character with personality but really emotional at the same time, and that was what I was looking for. I had worked with Carolina before in a TV series and she was the chosen one since the very beginning. She is a brilliant actress with the maturity and intelligence touch we needed for Ana. During the first half of the short they both carry with all the drama and in the second half their role is very physical, there are almost no words so  the fact that they fit was essential.  It was marvellous when we put them together for the first time and we saw they get on so well… there was chemistry between them in the rehearsals.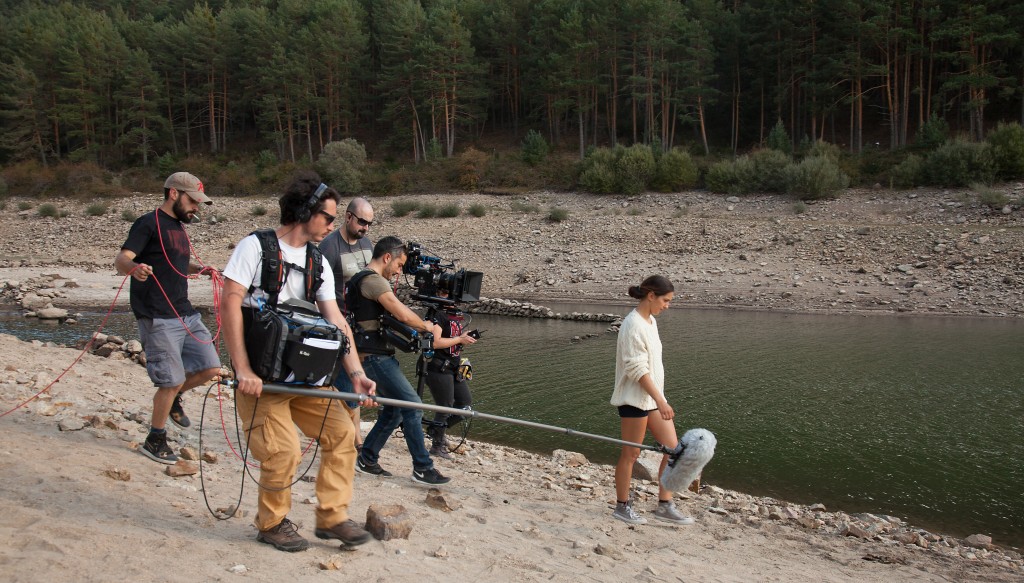 What is about?
The premise is quite simple. A couple spends some holidays near a lake, a place they know well and that is very important for them. There he gets an unexpected call from work that makes them come back home so they end up having an argument. Well… I can say no more…. But let's say that since that moment things star to get complicated….
Any differences from your previous work?
Lots. It is my riskiest short do far. It is a very personal movie where I can see myself reflected on the characters- I am not saying I am one of them.  Also, it is a very conceptual story, almost an allegory, with a structure far from my previous works, more typical of a feature film. That is why I couldn't say more about the premise, the story is quite simple. However, despite its simplicity it is a complex story full of different readings.
I wanted the atmosphere and space –the woods- to be another character. I was looking for the idea of a living space we have seen in movies such as The Shinning, Antichrist and The Village. My first movie, if I get to make it, will follow the same path.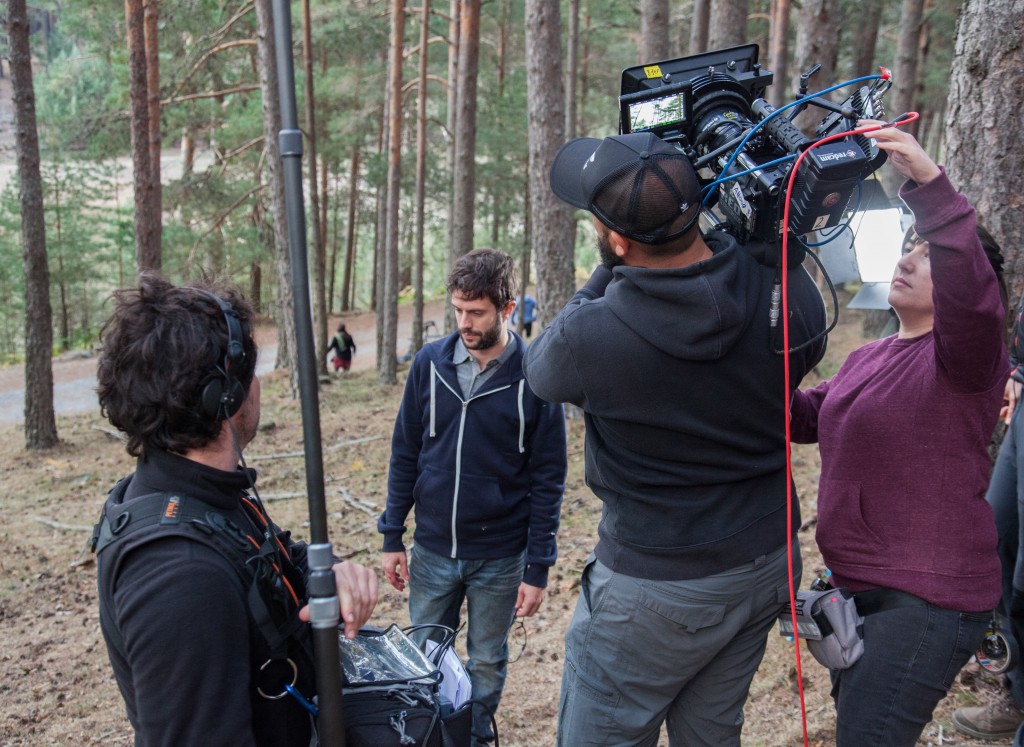 What was the hardest part?
The hardest part, as ever, was finding a good story. The rest, strange as it sounds, was simple. Apart from that, difficulties came with the budget, it was very small and made us shoot in a few days. Outdoor filming was hard because we shoot in a lost village and that was not easy to manage in logistic terms. But the crew did a great job and we made it thanks to everyone's talent and the little luck that it is always needed. Even though being made in a few months, the pre-production was very precise and we got to the shooting totally ready. At the end we could shoot everything as we wanted.
Are you happy with the reaction from the audience?
CAMBIO was premiered at FANT (Festival de Cine Fantástico de Bilbao) last week and we had the feeling it had worked quite well.  Even though it is a short full of suspense and that genre fans will like, I was a little afraid about part of the story not being understood, but the audience reaction was good and our fears vanished. Bilbao is the proof that something great is coming.
Where can we see it?
It will be premiered in Madrid in Nocturna (Festival Internacional de Cine Fantástico de Madrid). It will be shown together with the feature film QUEEN OF SPACES: THE DARK RITE on May 26 at 7.30 pm at Palafox Cinema theatre. We are very happy about being able to premiere it here.
Next step will be distributing the short around Spain and the rest of the world; there are some fests where we would love to be. But the most important thing, apart from how it will work in fests, is that we have made the film we wanted to and everything coming next will be very welcome. Thanks for the support!
__________________________________________________________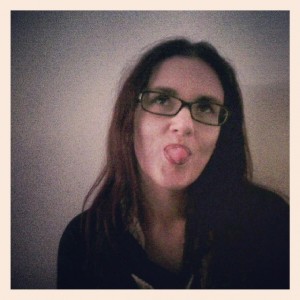 Elena Anele is the woman in charge of SPANISHFEAR.COM, Horror Rises from Spain  and Un Fan de Paul Naschy . A literature and cinema researcher, finishing her postgraduate studies with a thesis about the mystic filmmaker José Val del Omar. She has published in different media and books as Fangoria or Hidden Horror. She has also been in charge of several translations including Javier Trujillo's complete works, La Mano Film Fest, The Man who Saw Frankenstein Cry and many more.