"AD INFERNUM": BOOK PRESENTATION WITH A VERY SPECIAL STORYTELLER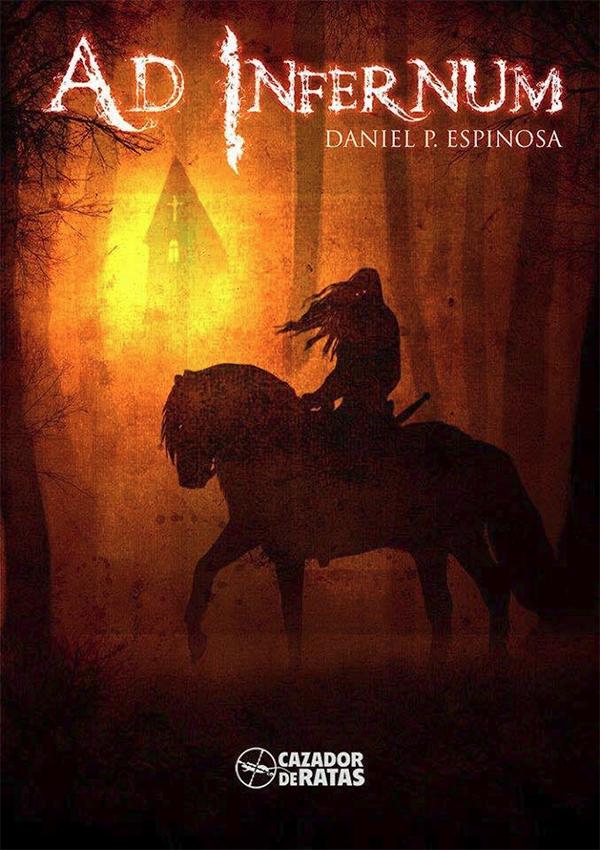 by Erika Tiburcio Moreno
Last Wednesday, May 18, Spanish Fear attended to last Daniel Espinosa's book, entitled AD INFERNUM (Ed: Cazadores de Ratas, 2016). The event was great fun and it took place in a very accurate place: a cave-lake basement in Martinez Bar, which allowed us to get ourselves in the novel atmosphere.
The event started with David Gregoris, dressed like a monk, whose several dreadful stories warn about the danger of dealing with the Devil. Because, according to this monk, the Devil does exist and some people have sold his soul to him in order to get richer, have women, etc. His performance was awesome and his capacity of getting us into the novel atmosphere deserves to be mentioned.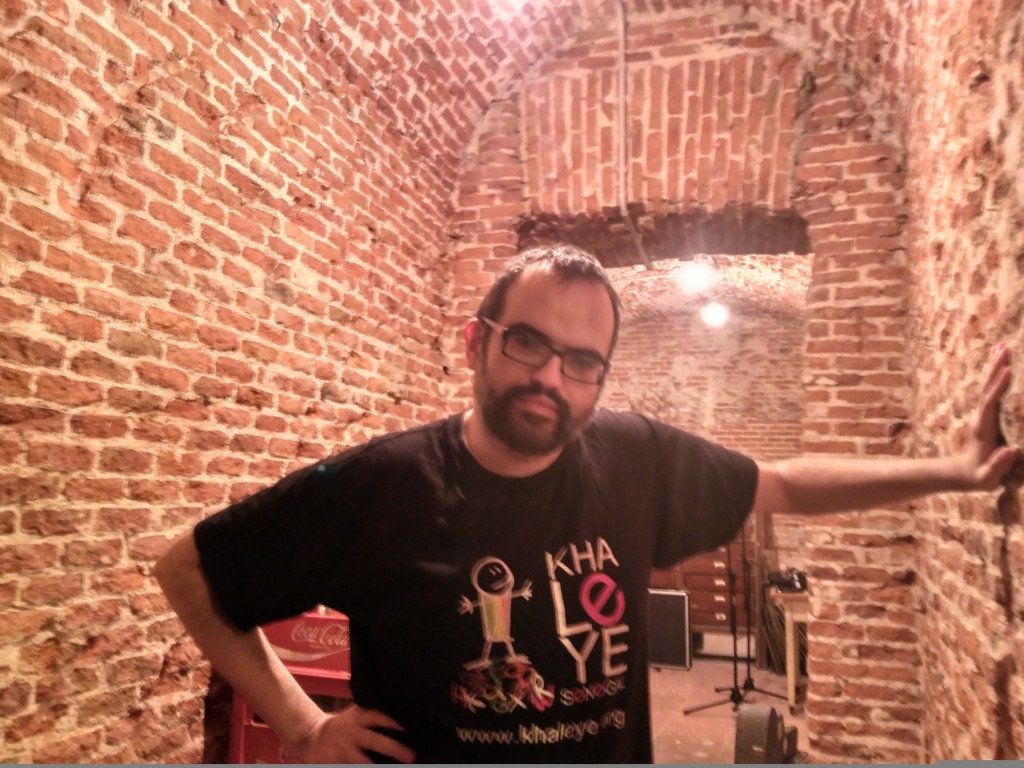 David Gregoris
Winner of IV Premio Cryptshow Festival de Relato Fantástico, Daniel Espinosa is an experienced Spanish author of short tales and books such as APLAUDAN AL SALIR or SIRENAS DE DIENTES BLANCOS. His last book, NEKROMANTEIA tells the story of Etham Loss, a necromancer who is obsessed with bringing her last girlfriend back from the world of the Dead. His last novel, AD INFERNUM, is set in Medieval Toledo and tells the story of Deum, a devil who falls in love with a holy woman, and all the consequences of breaking Heaven and Hell rules.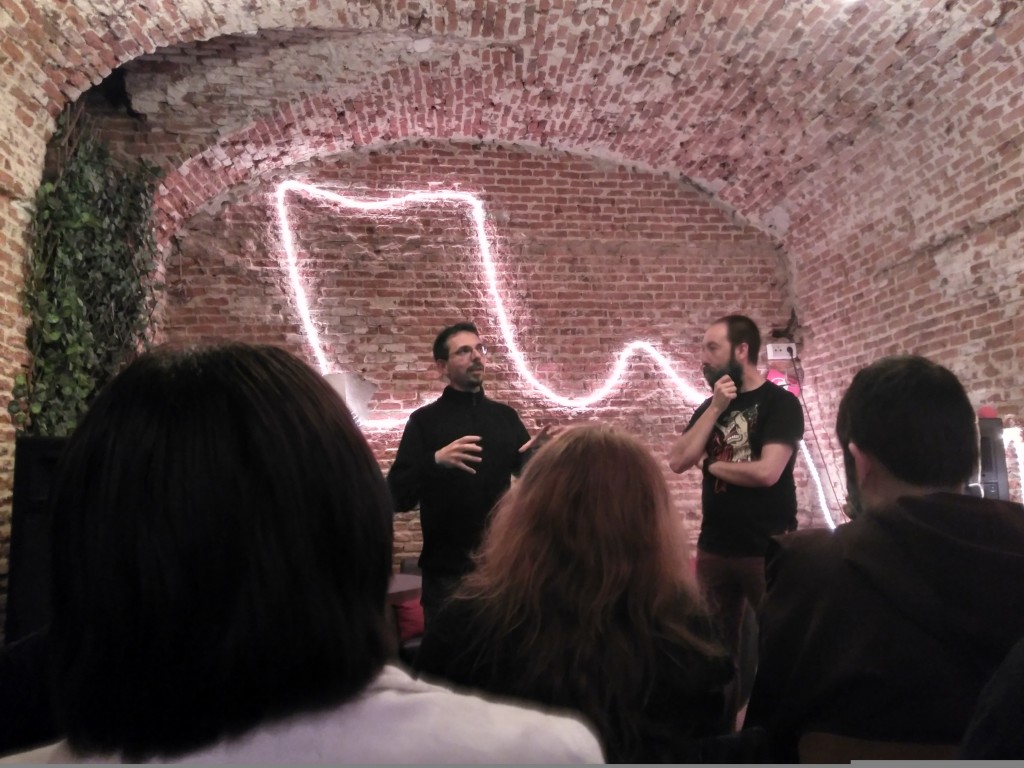 Daniel P. Espinosa and José Antonio
After David Gregoris, Daniel Espinosa told the audience about some little secrets from his novel. He was very kind and willing to answer all questions people asked. Finally, José Antonio Campos "Toluu" made us know some essential aspects of the book such  as the importance of the witcher.
In conclusion, it was a great occasion to know about this author's latest work and, thanks to David and José Antonio, we can unravel the little secret in this dark fantasy novel.
______________________________________________________________________________________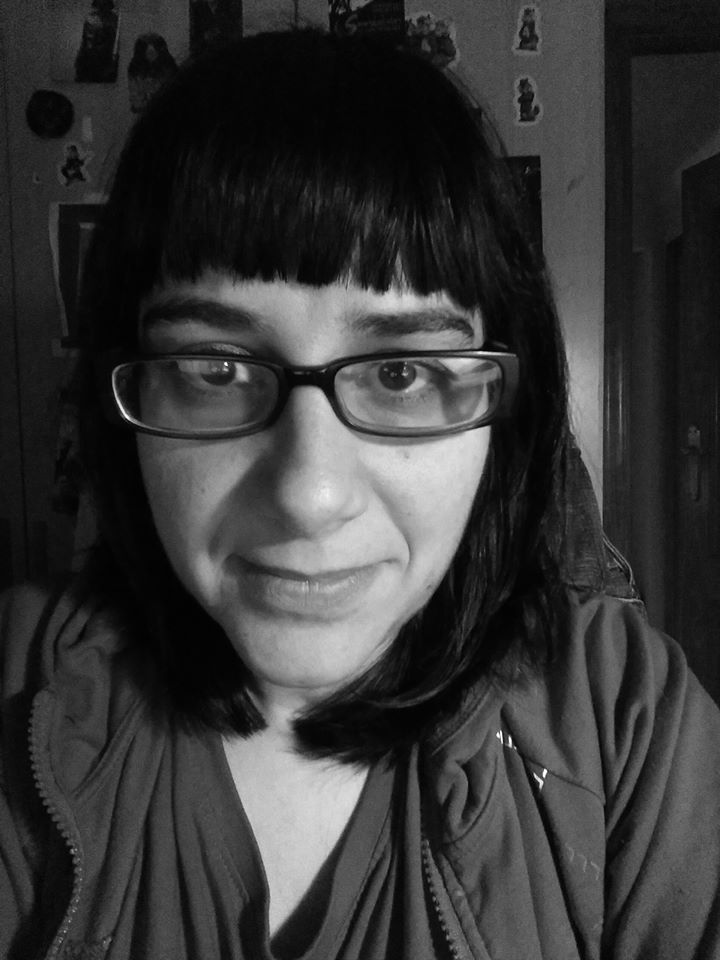 Erika Tiburcio (nancykrueger) lives in Madrid and works as a teacher. Currently she is doing her PhD thesis about the serial killer in American horror movies from Psycho to Henry: Portrait of a Serial Killer. She loves horror movies, comic books, video games, etc. She has contributed to some Spanish websites and magazines like Phenomena Experience magazine and La Mansión del Terror and has written some articles for different international magazines like Serial Killer Calendar.