CARRIE SCREENED AND WE WERE THERE!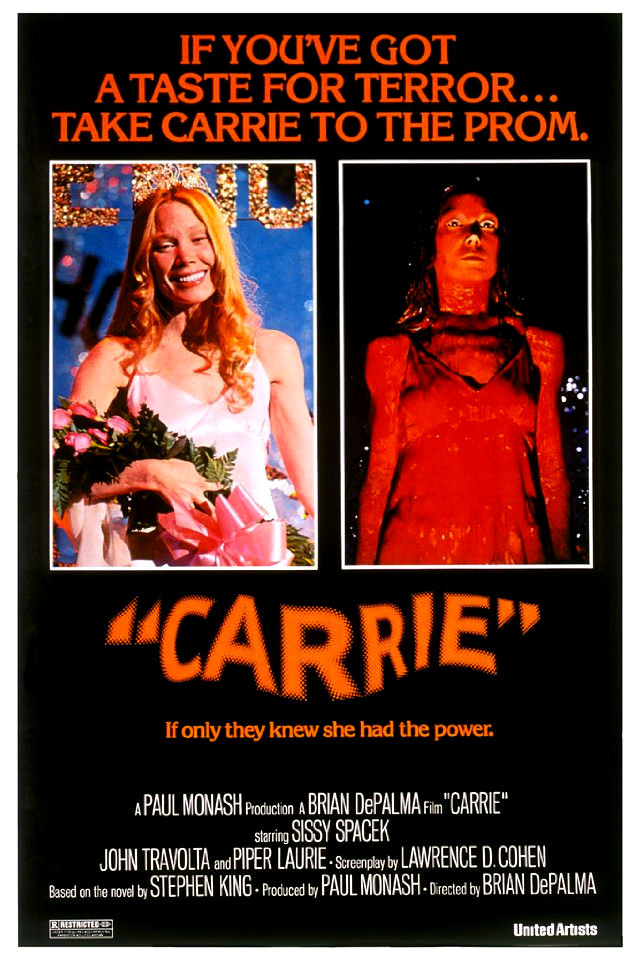 By Erika Tiburcio Moreno (*)
The proposal  VOODOO I CULT HORROR MOVIES CULT is a well-known project for horror fans in Madrid. Yesterday, Palafox cinema theaters, a perfect venue for this kind of events, hosted last film of the season: CARRIE. And naturally, Spanish Fear had to be there and see for ourselves why many people praise this event.
Whiskey and ginger ale was the drink that Jameson gave for free in order to please the many hipsters who were there. Later, the film started with a previous presentation by  the event's manager. He thanked the audience for being there and enjoying horror. As he said, this season has finished and we'll have to wait to unbury moreclassics until fall.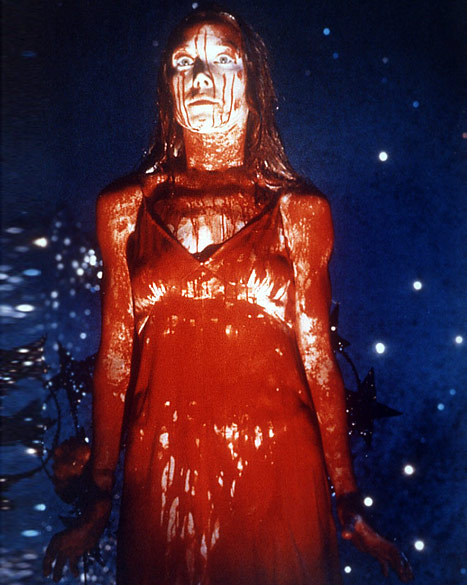 CARRIE is a very good and entertaining film, directed by Brian De Palma (DRESSED TO KILL, BODY DOUBLE, SCARFACE, etc.). This horror flick is another example of arty horror movies which appeared during the 70s and 80s in America, such as THE SHINING (Stanley Kubrick, 1980). So CARRIE is a film which makes you feel what Carrie feels in every moment. Although she is very sweet, Carrie is an outcast in her high school. This situation and the last prank in the Prom lead her to use her telekinesis to everybody who has laughed at her any time ever. It stands out her mother's puritan beliefs and her reaction when she discovers that Carrie is growing up. Although many people in the cinema laughed, the possibility of some mothers doing the same to their daughter like in THE VIRGIN SUICIDES (Sophia Coppola, 199) is frightening. A very slow pace, with long takes and a particular music which reinforces Carrie's psychology. Despite being released in 1976, CARRIE could be a contemporary film because school bullying is almost normal in many Spanish schools.
In a few words, a very fun night to rediscover a classic title.
______________________________________________________________________________________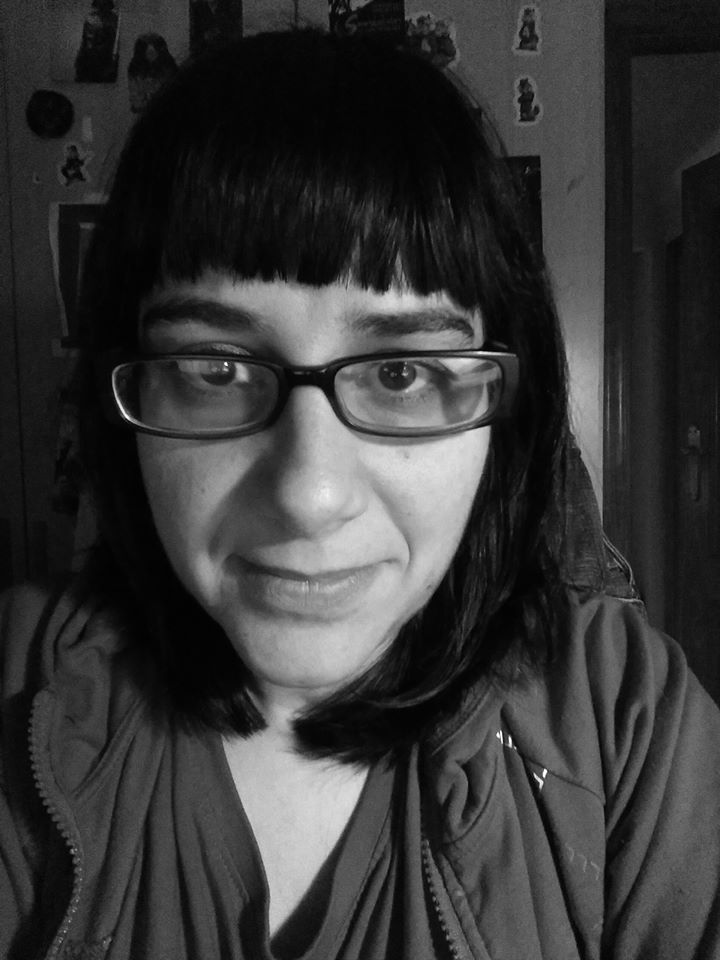 Erika Tiburcio (nancykrueger) lives in Madrid and works as a teacher. Currently she is doing her PhD thesis about the serial killer in American horror movies from Psycho to Henry: Portrait of a Serial Killer. She loves horror movies, comic books, video games, etc. She has contributed to some Spanish websites and magazines like Phenomena Experience magazine and La Mansión del Terror and has written some articles for different international magazines like Serial Killer Calendar.