DEVOURED SPECIAL ON HORROR RISES FROM SPAIN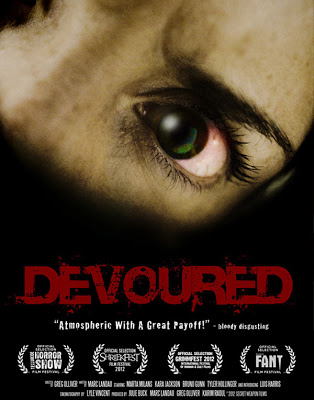 Everybody is talking about DEVOURED but Horror Rises from Spain interviewed Greg Oliver (the director) and Marta Millan (one of the actress who happened to be Spanish) in May 2012 about the movie!!!
Click play to listen:
Also during the show you can listen to the great music of the Italian band The celladoor project.
Now you can enjoy Horror Rises from Spain on iTunes for free, just click here.
More information here: http://horrorrisesfromspain.wordpress.com/2012/05/02/horror-rises-from-spain-2-4-devoured-special/