DVD/BR: JESS FRANCO ON DORADO FILMS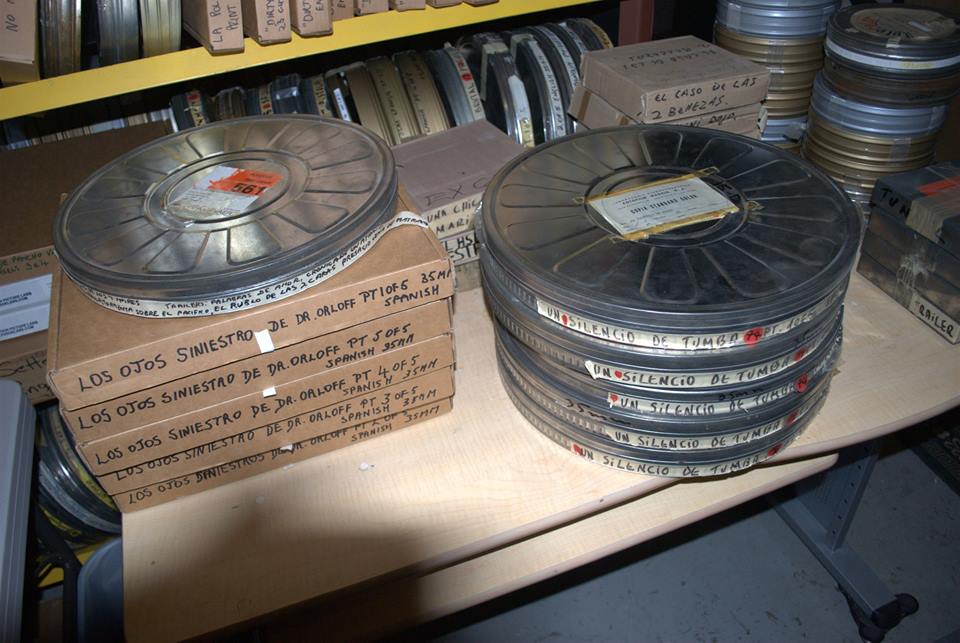 According to Dorado Facebook page they will be releasing a double feature on DVD/BR  including two Jess Franco classics: LOS OJOS SINIESTROS DEL DR. ORLOFF and UN SILENCIO DE TUMBA with Spanish audio-track and English subtitles. They said:  We have received a tremendous offer of support from you the fans for liner notes and extras for a release, we will examine and consider every offer and if it is doable we will be in contact with you. Thank you everyone, lets spread the word and make this a great success so we can get on to a second double feature BR soon. We will be taking the materials to the lab within the next two weeks to begin the process, we will keep you informed. Again, thanks to all, keep the chatter coming and lets talk about some future pairing of another Franco set from our list!
And the pic above, that I find mega cool, was uploaded. I cannot wait to know more about this.