DVD/BR: LORNA THE EXORCIST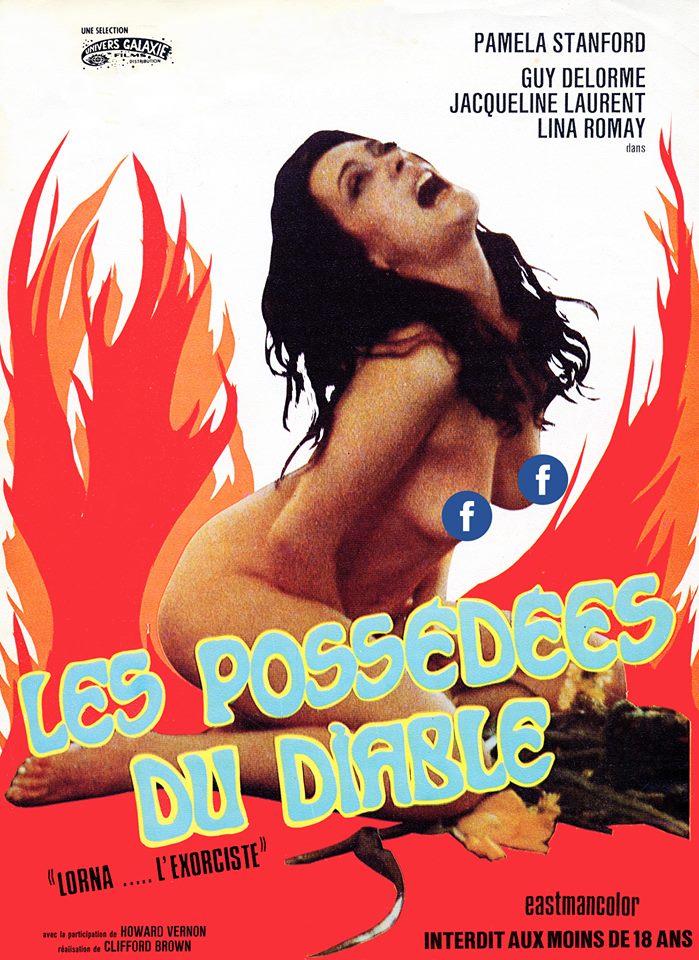 LE CHAT QUI FUME has just announced on their facebook page that they are releasing this Jess Franco's classic.  This is the first part of a tribute theya re paying to the Spanish director, with Lina Romay, Guy Delorme, Jacqueline Laurent and Pamela Stanford. This title is already released 6 years ago with Mondo Macabro on DVD but this will be the first BLURAY release in the world.
They say: Negatives of the DEVIL'S POSSEDS no longer exist. For the output DVD was realized a montage mixing a copy of the porn version of good quality with a copy of the normal version in very poor condition. The porn scenes have been removed. But this montage was made for the DVD and does not exist in HD. So we went back to the source by recreating this one from the HD files of the 2 copies. But we will also try to redo a restore on the soft copy damaged because the previous one was made for the DVD. We hope you follow 🙂 This copy is extremely damaged and the result will not be perfect. The DVD Mondo Macabro was already very very good but we hope to do better with this output DVD / BLURAY.
We were expecting to release this title in November but the copyright owner had not warned us of all these problems so it will be for later even if we already started working on it …
The other Franco? Coming soon
We will looking forward this!