EXCLUSIVE: WAX LOBBY CARDS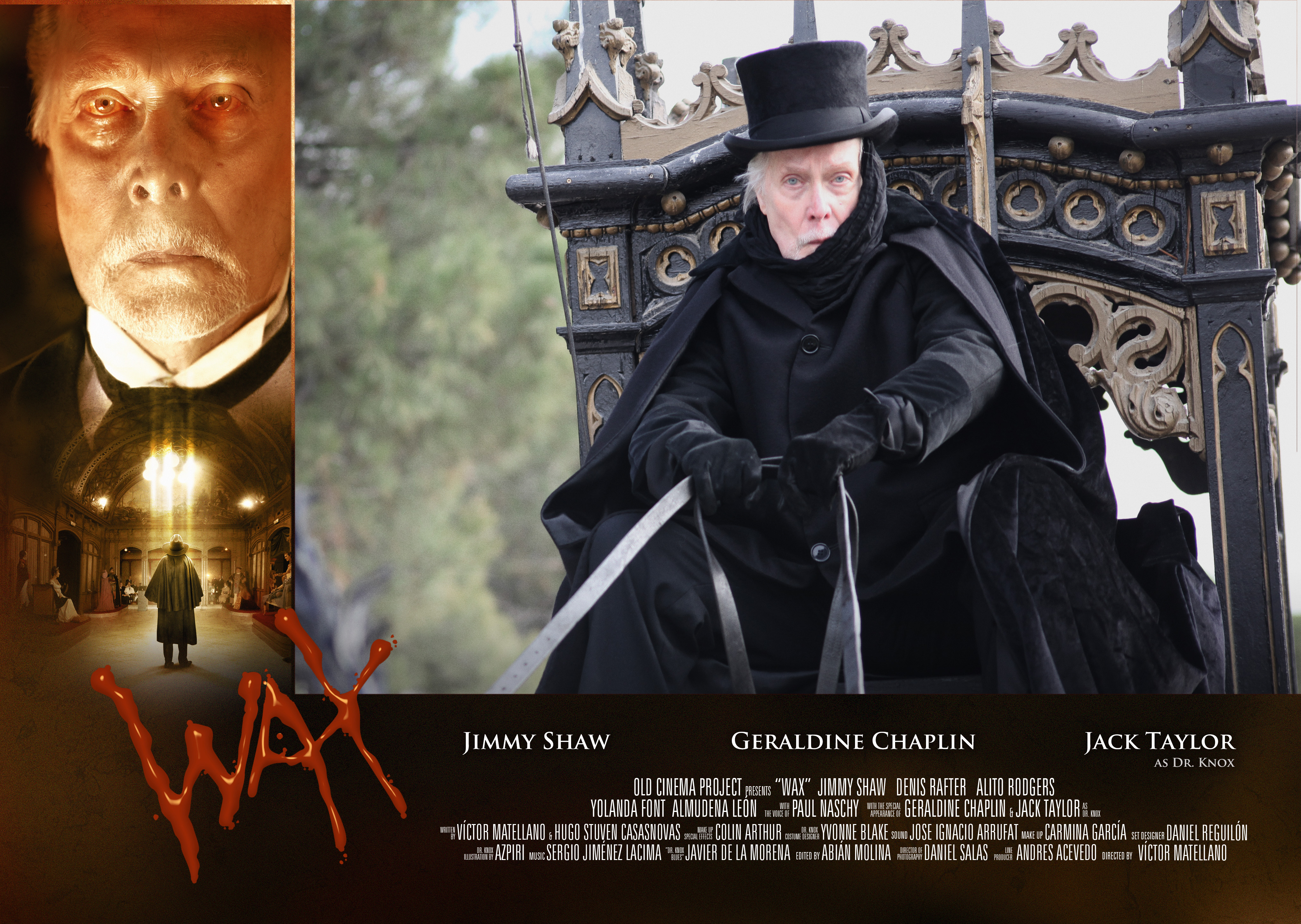 This week the film fest called Festival de Cine Fantástico de Canarias, Isla Calavera is celebrating their first edtition and they are paying tribute to the cult actor Jack Taylor and to the FX master Colin Arthur. For this, Victor Matellano's WAX will be shown in the presence of both honored and the director himself. Mr. taylor plays the role of a mad ghoul cannibal surgeon called Dr. Knox- designed by the great Azpiri- and Colin Arthur handmakes all FX in the old way.
It is not the first time WAX gets some love, Taylor and Geraldine Chaplin received an special mention for this work at Festival Buenos Aires Rojo Sangre.
WAX was first seen in Spain, the shoorting was presented at Sitges festival, but it was soon released in USA and Canada by Full Moon at 2014 Halloween!
Let's remember that WAX is a found footage film taking place in a wax museum- it was shot in Madrid and Barcelona ones. Some of the main stars are: Jack Taylor, Jimmy Shaw, Geraldine Chaplin, Denis Rafter, Yolanda Font, Antonio Mayans, Saturnino García, , Lone Fleming, Cova de Alfonso, and Paul Naschy's voice.
To celebrate this special occasion SPANISHFEAR.COM is publishing all lobby cards from the movie!