Interview to Ivan Villamel (Mr.Dentonn's Director)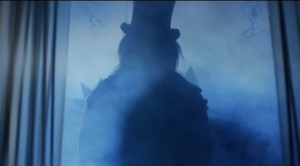 Iván Villamen is the director of Mr. Dentonn, a short movie which is breaking all records in winning awards and getting selections around the world.
*Do you know that Mr.Dentonn has become a cult horror short?
I am very surprised, that's the truth. When you make a short film you always hope to be very successful, because you can improve in your career and meet people to direct another short or maybe open the correct door to direct a feature film, but it still was much unexpected. Horror short films have a shorter life in film festivals than other genres that are easier to program for all audiences. I am very grateful to all the festivals that have selected us, because thanks to them I may have the chance to direct a feature film one day.  That has always been my dream. I think the character of Mr.Dentonn has a lot of charisma and could become a cult if we had his story in a feature film.
*How many awards and selections has it got? Which ones the most special for you?
"Mr.Dentonn" has been selected in more than 370 film festivals and has won 80 international awards, and in both cases a historic world record in horror shorts. It's hard to pick just one, because the short film has been selected in the most important festivals in the world in the fantasy/horror genre (Sitges, Fantasia, Screamfest LA, Morbido, Buenos Aires Rojo Sangre, Macabre, Fant, Abertoir, Nocturna, Grossman, Leeds, etc …), but I was thrilled to win the Crypt TV Award for Best Horror Short in the HollyShorts Film Festival, one of the best short film festivals in the United States, held in the famous Chinese Theatre in Los Angeles in the Hollywood Boulevard. We already had the premiere in the United States a year earlier in the "Screamfest LA" in this great theatre, and it was a very nice feeling to win this prestigious award from the Crypt TV horror channel, founded by Eli Roth.
*Is your consciousness clean? Mr.Dentonn has scared a lot of people around the world!
I am very happy to travel around the world with the short. It's hard when you make a horror short like in all cultures, because each country has different film references. The film has been selected in more than 40 countries and that means it's a very universal story, and different people in many countries are identified with the story. It was not my intention to make a short film of pure horror and I think it's not, I wanted to make a kind of story that was for all audiences and ages, to frighten children and caused nervousness in adults who feel identified with a story that pays tribute to the great fantasy/horror cinema of the 80s in all its technical departments.
*Due to your career i imagine you know a lot about Spanish Horror Shorts abroad
I have been lucky to work as a programmer at several fantastic film festivals (and not fantastic) in recent years, besides that, the career of my own work has given me the chance to see many films, not only Spanish but international as well. It has been a pleasure, because I've met people from all countries and there is plenty of young talent around the world and, of course, in Spain. The Spanish horror short film has a level and talent that stands out much at all festivals around the world. I've fixed for years in all these Spanish short filmmakers to learn and improve, both expert people in short films or people is now beginning to be known. I have to mention one in particular, Daniel Romero, because we talked about similar topics in our stories and because it's a friend who was always to there in order to advise and help me even when I had not started to direct my shorts. His advices, his attitude towards work and their partnership should be an example for all of us.
*What are you next projects? A feature film based on Mr.Dentonn?
I'm working hard on two feature film projects. The first is a fantastic drama I'm in love with, it's so far my favourite story of all I have written and I expect to finish the first version of the script in a few weeks. It's a very intense story where a very harsh reality mixed with a subtle fantasy, provoking a clash of contrasts that I think the audience will love. I'm very excited because I had never had such a clear feeling of security about a story and its potential.
The other project I'm working on is the feature film version of "Mr.Dentonn".  I hope to have the first version of the script in a few months. I want to surprise the audiences with a story that breaks with the common points of these stories and their narrative, I think Mr.Dentonn is a character with a lot of potential, both narrative and subtext level, and we can make the best work to offer something different within the horror genre.
I'm working on creating the necessary connections for these projects, and hope one of them will be my next project as director.
*I want you to send a message to the ones who have not seen Mr.Dentonn yet, try to convince them to do it.
For all those who have not seen "Mr.Dentonn" yet, I encourage you to see the short, it's a tribute to the fantastic cinema of our childhood. A story that I want the adults back to their childhood with this film, when we were children and we hid under a blanket on the couch to enjoy and spend fear. A pure nostalgic story.
*Last, recommend a Spanish Horror Movie.
It's hard to pick just one, because there are many Spanish horror movies I love, from all ages. But if I had to choose just one it would be WHO CAN KILL A CHILD? (1976, Narciso Ibáñez Serrador), my favorite Spanish horror film. It's a film that has the elements that I'm more interested  in as creator, the dark concept of childhood. It may not be best film ever, but it's impressive as it gets delayed narrative times and create a sense of horror in daylight and in open spaces.
________________________________________________________________________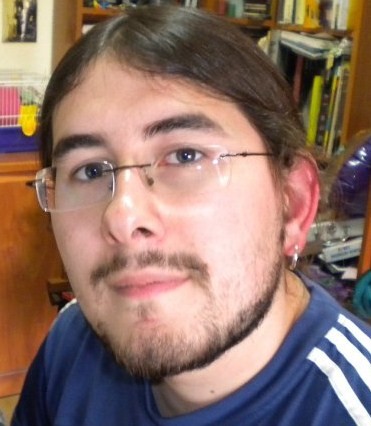 Rubén Íñiguez Pérez is a Spanish literature scholar. He has written different articles about horror cinema for several media and he is part of the headquarters of La Mano Film Festival.