LOVECRAFT CELEBRATION AT LA MANO FILMFEST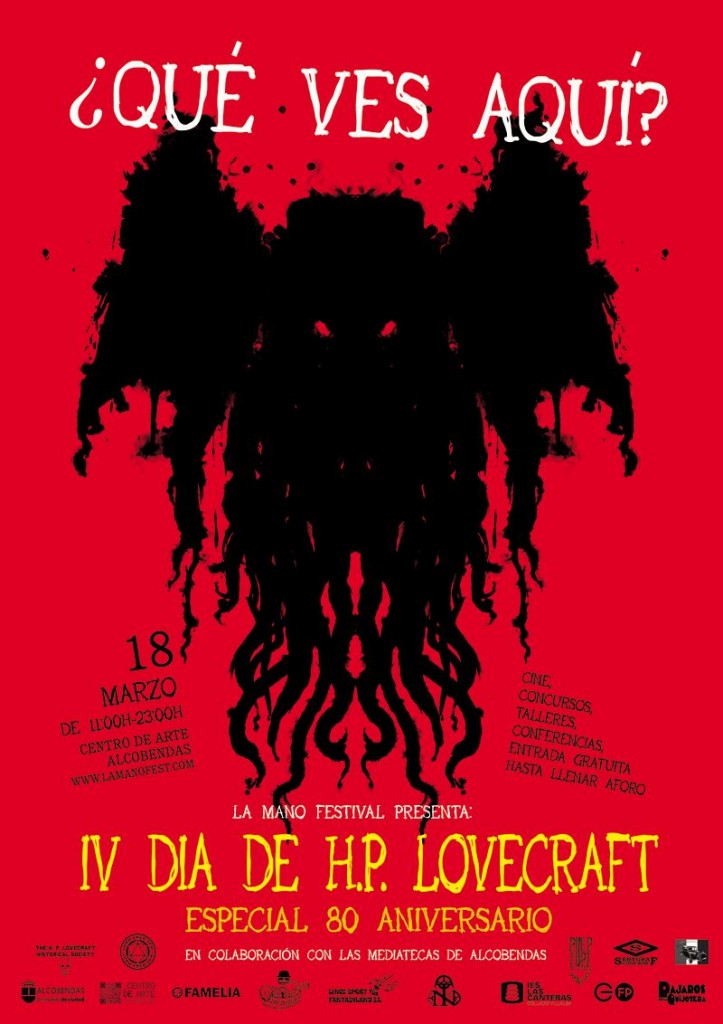 LA MANO FILM FEST will celebrate Lovecraft 80 anniversary this coming March 18. They have been paying tribute to this cult writer for four years but this will be special because 80 years since his death have passed.
For this they are preparing lots of activities and contest including a short story, a monster creation and a  dessert competition…. all about the one and only American figure.
Further information:
info@lamanofest.com
https://twitter.com/LaManoFest