STOP OVER IN HELL SOUNDTRACK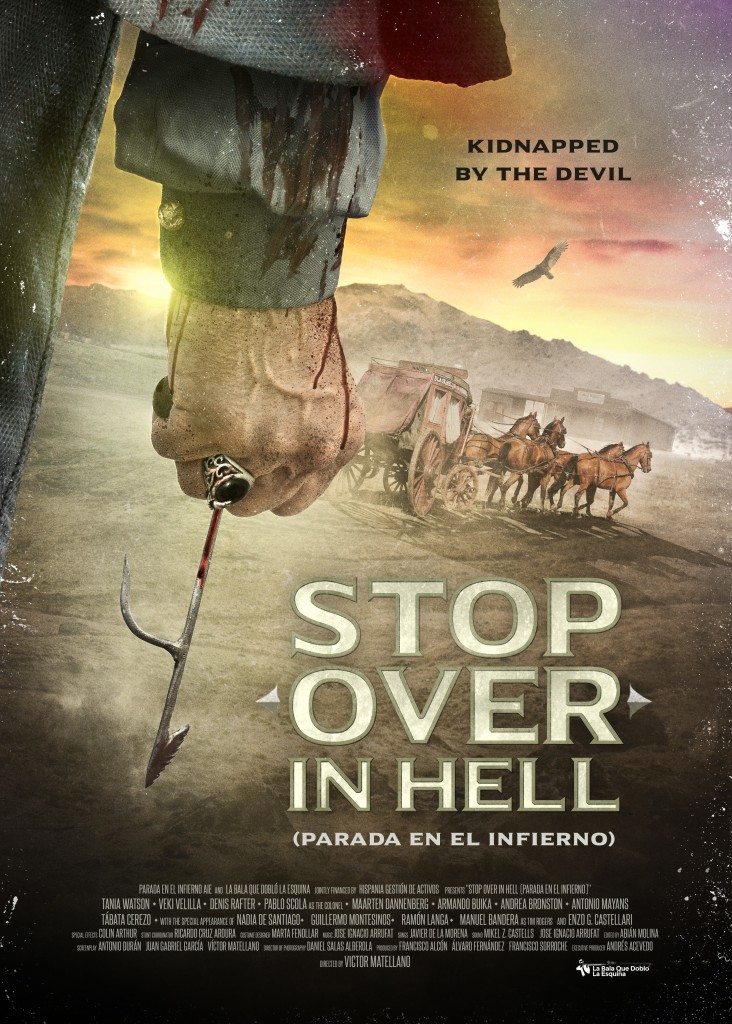 Here we have a music video containing images of Victor Matellano's upcoming film STOP OVER IN HELL, a kidnapping movie set in the far west, with gore extreme violence and sadism, including a psychopath and comic and Weird western traces.
This song COLONEL is composed by Javier de la Morena and played by Jack Jamison and it is part of the film.
STOPOVER IN HELL has been directed by Víctor Matellano (WAX, VAMPYRES), produced by Andrés Acevedo and written by Antonio Durán, Juan Gabriel García and Matellano himself. Colin Arthur (NEVERENDING STORY, ALIEN) was in charge of the FX, the action was coordinated by Ricardo Cruz Ardura (GAME OF THRONES, WONDER WOMAN) and decor monitored by José Luis Galicia (FOR A FEW DOLLARS MORE).
In the cast we can find Enzo G. Castellari, director of the cult classic KEOMA and Quentin Tarantino's mentor in INGLORIOUS BASTARDS, together with Tania Watson, Pablo Scola, Denis Rafter, Veki Velilla, Maarten Dannenberg, Nadia de Santiago, Manuel Bandera, Antonio Mayans and Andrea Bronston among others.