Monsters of Film Fest open for sumissions!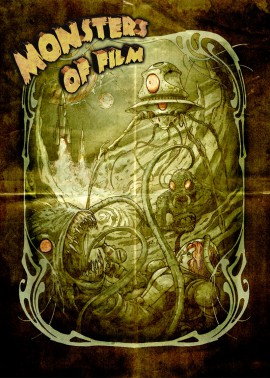 Monsters of Film is a genre film festival that focuses on horror, sci-fi, the fantastic, the upsetting, the provocative, the suggestive, the surreal and the artistic, but above all – monsters.
The genre film has been around since the birth of film where it symbolizes important aspects on how people see and interpret what is happening in the society. Most often they deal with a fear of the unknown, an anxiety for what the future holds and has a way of making something abstract and out of focus more concrete. Genre films are, like all other films, not only a place for pleasure and entertainment and we wish to be able to raise the films' status in the cultural sphere.
Monsters of Film has existed since 2012 when it was arranged by the organisation FilmCentrum Stockholm. Since 2013 the distribution company Njutafilms is head organizer.
This year the film festival, located in Stockholm – the capital of Sweden, will be open for submissions from fantastic filmmakers from around the world. Feature films, short films, documentaries, art films – all are of interest.
Further information and sumissions here: http://www.monstersoffilm.se/