Sole Survivor looking for your help!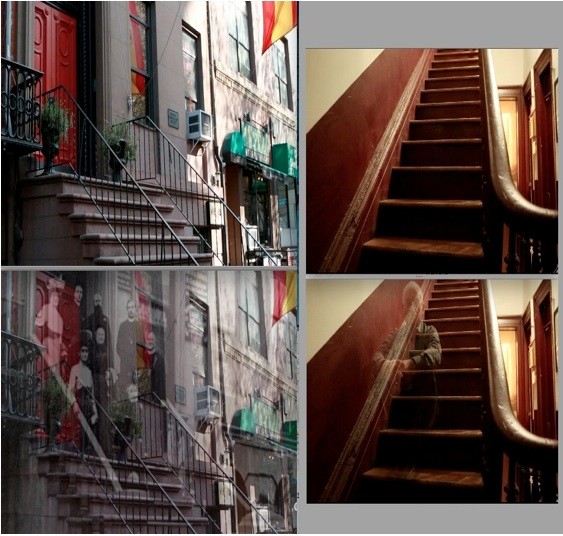 History. Art. Spain. America. These are the four essential elements of Sole Survivor, a documentary film that follows the evolution of La Nacional – Spanish Benevolent Society (founded in New York City in 1868): the oldest non-profit society in the U.S.A created for Spanish-Americans and Spaniards as they begin their American journey.
La Nacional – SBS is the only surviving remnant of Little Spain, the only testament of both its golden age and of the violent and tumultuous times that eventually resulted in the disappearance of the entire enclave.
Domingo Zapata, a Spanish painter famous in the US, (known as "the new Andy Warhol") accompanies us on this historical adventure, intertwining the creative evolution of his painting (inspired by the movie's script) with the stories of the Society and the immigrants who comprise it.
With passion and reverence, our documentary strives to demonstrate the importance of the Society's presence in one of the most vivacious (and unknown) neighborhoods of 20th century New York: Little Spain.
This film is not the usual "talking heads" documentary film. We choose an artistic and atmospheric way to show La Nacional's history. There are two main characters: La Nacional itself, who speaks in first person, and Zapata's painting, inspired by our script. Apart from that, we have some testimonies and important archives and old film footage (family images shot in 16mm) that are going to be released for the first time. We plan to merge American and Spanish music thanks to a unique soundtrack composed exclusively for this movie.
DIRECTOR & PRODUCER'S PROFILES.
CELIA NOVIS. Screenwriter, director, co-producer.
Celia Novis (Barcelona, Spain), has degrees in Psychology, Journalism and Audiovisual Communication in Barcelona. She studied Film Direction & Screenwriting at Film Schools in Madrid, Cuba and New York. She wrote, produced and directed 3 short films (shot in Spain and New York) and the documentary film "On Vampyres and other Symptoms" (2011) competed in several International Film Festivals. www.onvampyresandothersymptoms.com
In Barcelona, she worked for the television networks Barcelona TV and Xarxa de Televisions Locals and for the production companies Oberón Cinematográfica and Neptuno Films. Since 2004 she has been publishing several articles and pictures for Spanish and American media and is also co-author of several books: "The Discredit: Narrative trips around Louis Ferdinand Céline" (Lupercalia Publishers), "A Christmas of Death" (Origami Publishers) and "American Jesus"(about to be published).
In early 2013, Novis moved to New York, where she is working as a freelance journalist. She is also developing several personal audiovisual projects and working as curator for several important cultural events related to the Spanish film and art for the Spanish Benevolent Society- La Nacional (New York).
In 2014, together with journalist and producer Manel Ferrera, she founded the New York production company SOMIANT PRODUCTIONS (www.somiantproductions.com) to produce content for TV and Film. Currently, she lives between New York and Miami.
MANEL FERRERA, co-Producer
Manel Ferrera (Mallorca, Spain) http://vimeo.com/59843969 He has a degree in Journalism at the Universidad Politécnica (Polytechnic University) of Valencia in 1999.
From 1999 to 2005 he worked as journalist on the Spanish journals Diari de Balears (1999-2002) and Diario de Mallorca (2002-2005). Since 2005, he has worked for two Spanish television networks: IB3TV and Televisió de Mallorca. He served as the head of the sports department, producing news reports (http://www.youtube.com/watch?v=uqRw-g-I_y0). He was the director, editor, producer and host of a locally acclaimed, weekly sports program, called 123 SUS. (http://vimeo.com/undostressus/videos).
In 2013, he moved to New York, and since then has been the US correspondent for the newspaper ARA. In 2014, together with the journalist and filmmaker Celia Novis, he created the production company SOMIANT PRODUCTIONS, which focuses on developing content for TV and film. They have just finished producing two documentaries, Resistiendo la ciudad capitalista (it will be broadcast on the international network TV Telesur) and Gentrificación en USA.
Nowadays, he balances his work in Somiant Productions with his work as a producer-coordinator for the production company Imagina US (Mediapro), based in Miami.
COLLABORATING WITH LA NACIONAL- SPANISH BENEVOLENT SOCIETY
For further information and help please visit click on this link: https://www.indiegogo.com/projects/sole-survivor-unica-superviviente#/story