PREVIEW: DE LA PIEL DEL DIABLO AKA FROM DEVIL'S SKIN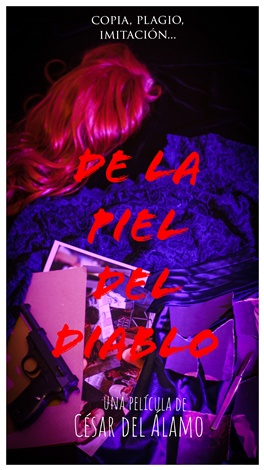 By Elena Anele (*)
FROM THE DEVIL'S SKIN is new feature by César del Álamo (Mi, Goodnight said Mrs. Bird) which is, as his previous works, full of mystery, thrilling and plot twists.
It starts in an art gallery and later in a bar where we follow a man and a woman who seem to chase each other for attraction. As they are talking they feel more and more passionate so they decide to go to the man's house, a man who happens to be married, to spend the night together. And there, as in many of this director's features, everything changes and turns into creepy story.
Chema Coloma – a known actor from del Álamo's cinema- is our man and Ruxandra Oancea is the woman, a not so clear romantic partner who will discover he is not as good as it was expected.
The story was written by the director together with Norberto Ramos del Val (Faraday, Muertos Comunes) and Virgina Casther and prodced by César and Virginia M. Castro.
Once again even though the lack of resources, we are not dealing with a mainstream production but an independent one, the movie shows its value through its narrative, screenplay and the way in which it was shot. I love how the camera is used to keep us trapped and the way in which every scene is treated, even playing with different devices as cameras and phones.
The music fits perfectly well reminding me of old cinema soundtracks.
Chema and Ruxandra are great, and they know how to communicate what their characters are hiding… and stressed tension is present all though the movie.
It was premiered in Spain some months ago and it is being shown in USA on a channel specialized in Spanish cinema called Gran Cine – http://thedailytelevision.com/articulo/contenidos/seriesfilmes/filme-ide-la-piel-del-diabloi-debuta-en-canal-gran-cine. I really hope it is soon in fests around the world, so we all can enjoy it.
__________________________________________________________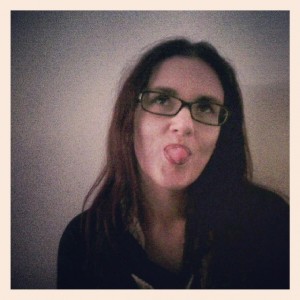 Elena Anele is the woman in charge of SPANISHFEAR.COM, Horror Rises from Spain / El podcast surge de la tumba and Un Fan de Paul Naschy . A literature and cinema researcher, finishing her postgraduate studies with a thesis about the mystic filmmaker José Val del Omar. She has published in different media and books as Fangoria or Hidden Horror. She has also been in charge of several translations including Javier Trujillo's complete works, La Mano Film Fest, The Man who Saw Frankenstein Cry and many more.