PREVIEW: CEREMONIA SANGRIENTA #1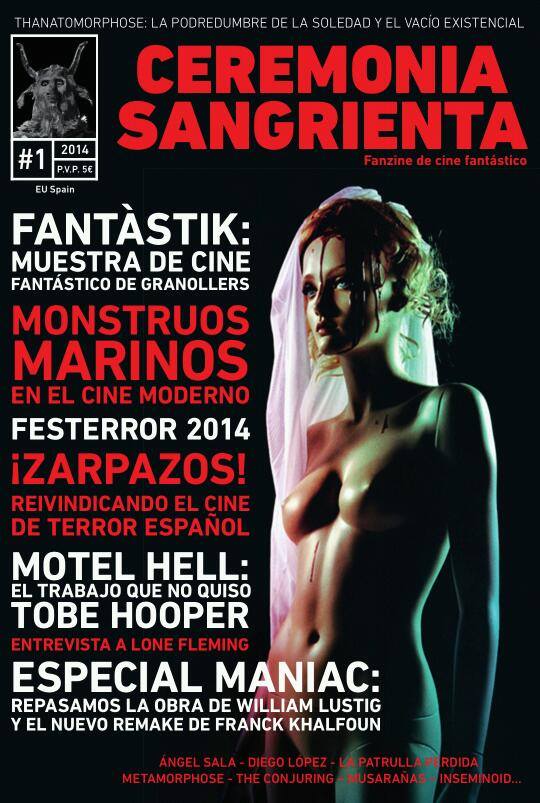 By Elena Anele (*)
A new fanzine has arrived to the Spanish Horror scene. It's name: CEREMONIA SANGRIENTA, playing tribute to Grau's underrated feature film. This fact could make us think that we are dealing with a Spanish Horror publication but we aren't. It's a zine about horrors from all ages and all over the world.
Issue #1 contains very interesting articles as for example the sea monsters overview, the comparison of Maniac original feature and remake… interviews to Lone Fleming, Ángel Sala, the man behind Sitges Film Fest, or the one to Diego López, editor of El Buque Maldito fanzine.
Most articles are very well written, with a great layout for comfortably reading, full of interesting information… but as ever there is a drawback. Some of them are written in a too friendly style, lacking the pro feeling we get from the whole mag. Traces of I me miners should be deleted too. I mean I don't get the point of reading an article about a short film written by its director. Maybe if we were dealing with a cult classic, I could understand the fact of having a look back and so, but in this case it makes no sense at all. Also I love reading about fests, but in a publication of this type I am not looking forward to finding an official report by one of the directors. Also, about Clawing, the author instead of giving us a well written enjoyable readable preview of this doc, gives us a list of similar works that have been done during the last years… if I wanted that I only had to go to imdb and search for it! We want to know more about the work that is in the title!!!
Anyway, amazing job for a first issue. In SPANISHFEAR.COM we are really looking forward to reading more CEREMONIA SANGRIENTA issues.
More information and purchasing:  http://www.ceremoniasangrienta.com/
________________________________________________________________________________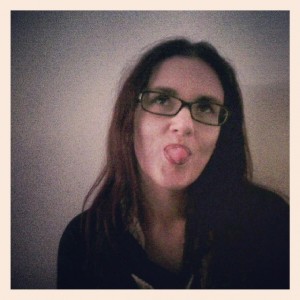 Elena Anele is the woman in charge of SPANISHFEAR.COM, Horror Rises from Spain  and Un Fan de Paul Naschy . A literature and cinema researcher, finishing her postgraduate studies with a thesis about the mystic filmmaker José Val del Omar. She has published in different media and books as Fangoria or Hidden Horror. She has also been in charge of several translations including Javier Trujillo's complete works, La Mano Film Fest, The Man who Saw Frankenstein Cry and many more.