Q&A: Shrew's Nest (Musarañas) directors!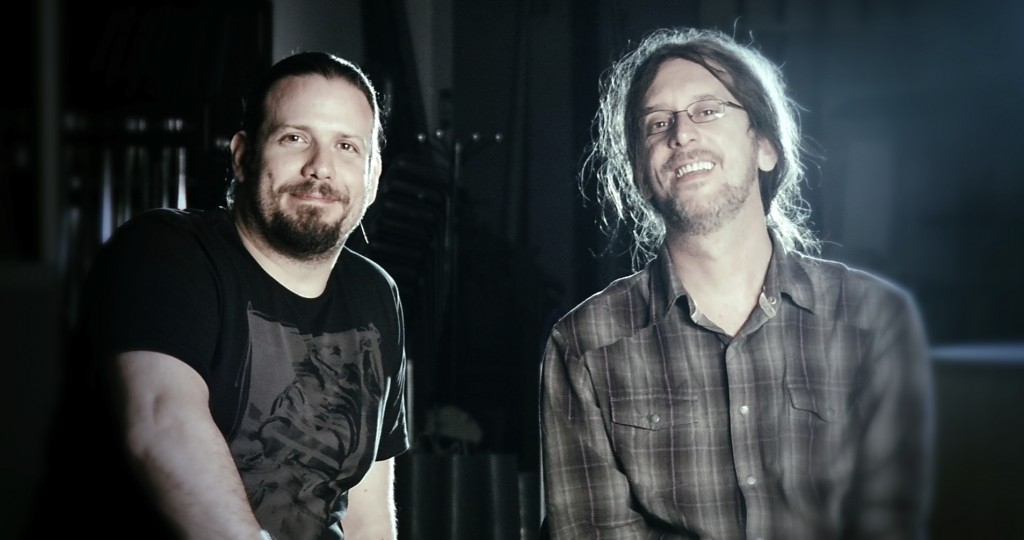 By Elena Anele (*)
SPANISHFEAR.COM  interviews Juanfer Adnrés and Esteban Roel, directors of Shrew's Nest, a Spanish horror film produced by Alex de la Iglesia.
Why did you decide to make a movie together? Had you worked together before?
JF: We've known each other for almost 20 years. We've been directing together for 8 years, although our first short movie (036) was in 2011. It is really easy for us, because we have the same idea about the art of cinema. Esteban is very keen with actors, he is the best actor's director that I have ever met. He is as good with actors as I am with image and sound, so we complement each other perfectly. We will work this way as long as we feel that together we are better than separated.
The movie is produced by a Spanish Horror cult director: Alex de la Iglesia, how did it happen? Did he contact you or you did it?
E: The real heart of the project has been Carolina Bang, his wife. She had been a student at the Cinema Institute of Madrid an she was the leading actress in our short film 036
Since we worked very well together, she proposed to get the script of Shrew's Nest off the ground, which had been written in 2006. That was when Alex de la Iglesia asked himself what were those three psichotics doing. He read the script and fell in love with the project, and made it his own. From that moment on, the film was launched.
What inspired Shrew's Nest? Where does the idea come from?
JF: The origin of Shrew's Nest is a short film shot in 1999. We wanted to make a cheap film and we remembered that old short film that Esteban produced, I edited and our cinematographer, Angel Amorós, wrote. As soon as Sofia Cuenca and I started to turn it into a feature film we realized that the history of those two sisters was the History of Spain. Montse and the Girl were 'the two Spains': the old-fashion, ultrareligious and devoted to past traditions, and the young, rebel and willing to be part of the world.
Why a horror movie?
JF: It is a horror movie because we love the genre, and we've always felt very comfortable with it. We love the metaphoric power of horror movies. Historically, it has dealt with deep themes, and often taboo themes, long before and in a much direct way than other movies.
What is Shrew's Nest for you?
E: It is a thriller that resides, above all, in the tragedy of these two sisters, not in the dreadful things that they do. Although it is a thriller, there is great humanity in all characters.
What can you tell us about it? What can we find in the movie?
E: Two sisters live together. The eldest is agoraphobic and cannot leave the house. This situation creates a toxic relationship between them. If we add a sick attachment to the Catholic faith, the horror is served. One day, the upstairs neighbour falls down the stairs and asks for help at their door, and he is brought inside to heal his wounds… That's when the nightmare begins. I always say that the audience will go through an emotional roller-coaster, from fear to laughter, or from outrage to be deeply moved.
Why that cast?
E: We've been lucky to have such a wonderful cast.
Every single one with great experience and strength.
In a film where all takes place in the same location, actors sustain everything, so it was essential to count with consolidated actors. Specially our two shrews. We are very happy with the result and I think their performances will be remembered in the history of Spanish thriller.
Any anecdote from the shooting?
JF: We had very little shooting time. Only 21 days. A week before the shooting, our producers took us for dinner to talk about the last details. During dessert, I remember exactly, Alex looked at us, very serious, and suddenly said, with that deep and hoarse voice of his: 'Guys, we can not shoot this film in less than a month. It is impossible. I couldn't do it. But you have to.' Of course he wanted to motivatte us, but we had been doing short films in very extreme conditions, without any budget, and we said: 'Alex: for us this is a superproduction. In 21 days we can shoot the whole trilogy of 'Lord of the Rings'. We started laughing. A month later, at the party, having completed the shooting in time, Alex came and said to me: 'We had a budget item expecting you to exceed the dates. You guys are awesome'. Hahahaha.
Most difficult thing in the making?
E: To be inside the apartment almost every day was really the most difficult part, but at the end it was what gave authenticity to the narration of the story.
It was premiered in Spain on Christmas Day, is Shrew's Nest going to be premiered internationally? Will it be shown in any fest or movie theater abroad?
JF: As a matter of fact, when it premiered in Spain it had already been in several Festivals: Toronto, Austin, Sitges, London, Paris, San Sebastián… And yes, it will premiere in Mexico in March, and then Colombia. It will be shown in over 20 countries, in almost every country in Latin America, as well as Japan, South Korea or Turkey. It is amazing to achieve all this with our first movie.
What are you next projects?
JF: We are preparing our second film, also a genre film, with Alex, Carolina and Kiko. And we also have a project in Mexico that we are realy looking forward to doing it because it is completely different from Shrew's Nest.
Please, let the readers know which is the movie that has inspired you the most and why in you cinema career.
JF: Phew, that's a never-ending list. I am crazy about cinema and I always find something interesting in almost everything I see, even in films I don't like. Yes, I am sick in that sense. My taste is schizofrenically large. I could talk about Spielberg, De Sica, Berlanga, Tarkovski, Tarantino, Buñuel, Scorsese, Lucas, Ibáñez Serrador, Hitchcock, de la Iglesia, Kurosawa, and many others. Cinema, like any other art, has infinite expressive possibilities that we have hardly begun to explore. It is one of the youngest and more complex arts that you can find. Any new or different approach is always stimulating.
E: I join myself to my coleague's schizofrenia adding Polanski and Kubrick. On the other hand, I love classical cinema, sustained by great interpretations. Yes, I am a bit Old Fashion.
Any other thought, opinion, greeting, word you want to say?
JF: Just to say hello to all the friends from Spanish Fear and its readers.
E: Just to thank everybody and ask the genre cinema fans to keep defending their tastes, because horror films ought to be valued as much as experimental films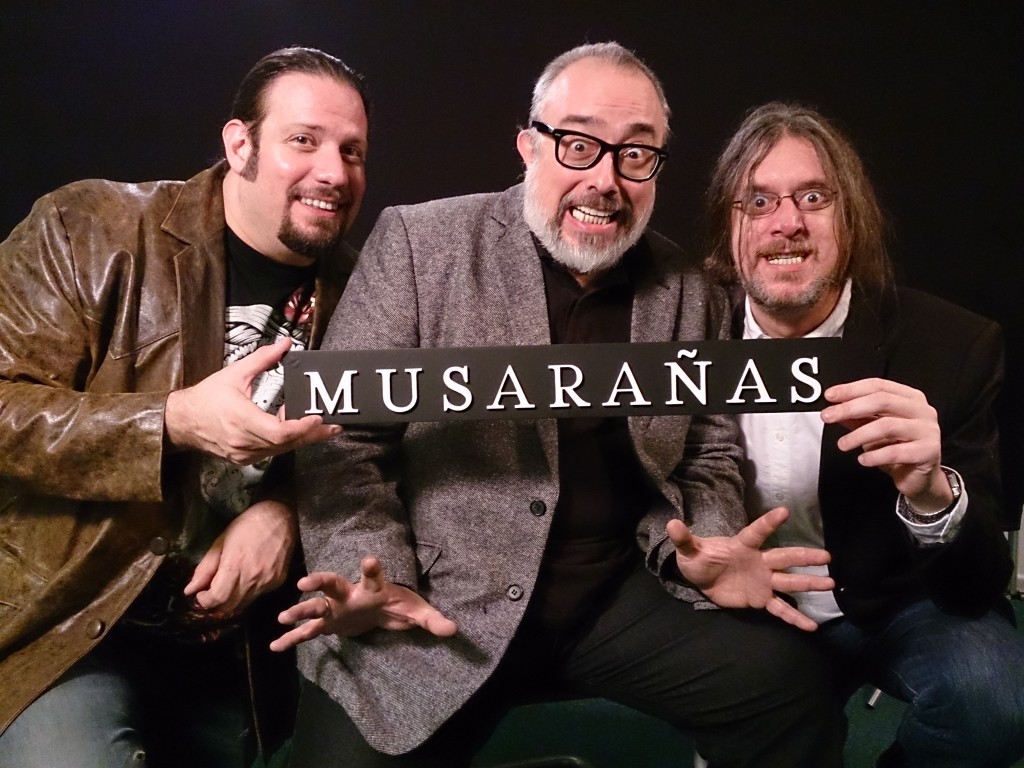 __________________________________________________________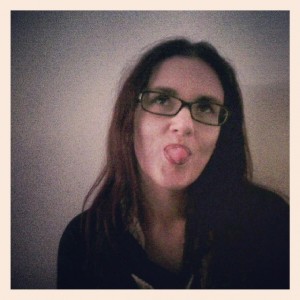 Elena Anele is the woman in charge of SPANISHFEAR.COM, Horror Rises from Spain  and Un Fan de Paul Naschy . A literature and cinema researcher, finishing her postgraduate studies with a thesis about the mystic filmmaker José Val del Omar. She has published in different media and books as Fangoria or Hidden Horror. She has also been in charge of several translations including Javier Trujillo's complete works, La Mano Film Fest, The Man who Saw Frankenstein Cry and many more.