REVIEW: SHREW'S NEST (MUSARAÑAS)

By Elena Anele (*)
SHREW'S NEST is a Spanish horror film directed by Juan Fernando Andrés and Esteban Roel – read our interview to the directors here– which main stars are Macarena Gómez, Nadia de Santiago, Hugo Silva and Luis Tosar. It was produced by Alex de la Iglesia.
The movie is set in Spain during the 50s. Two  sisters live together  making ends meet with works related with tailoring. The elder one, Montse (Macarena Gómez), is agoraphobic and takes care of Nia. Montse has been locked in their dark flat since the death of their mother and she took also care of their father (Luis Tosar) who ran away years after the passing.  Nia is an ordinary 18-year-old girl who goes to work in a boutique everyday but Montse is always hiding from reality and developing an obsessive character that will bring no good to the family. Once, while the temperamental sister is home alone, someone knocks on their door. One of their neighbours has fallen of the stairs and needs some help. This episode will change their lives forever.
Despite of the fact of being shot only in one location: the sister's house, the final result is not monotonous. This helps to share the darkness of their lives with the spectator, to make them feel the heavy atmosphere the characters are breathing. Anyways, the story twists are all expected, especially if you are a die hard horror aficionado, there is nothing new under the sun talking about narrative tricks, but I have to admit that all the surprises match perfectly well with the pace of the story.
Apart from Hugo Silva's flat acting, one could expect a little more from him as he is considered one of best today's actors in Spain, Macarena Gómez does quite a good job in a role that may have been inspired by movies such as Misery or Repulsion.
Never will Shrew's Nest be considered the Spanish Horror masterpiece but an entertaining piece to enjoy in a "bloody" evening.
 __________________________________________________________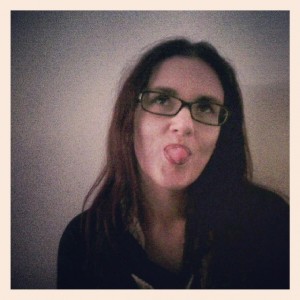 Elena Anele is the woman in charge of SPANISHFEAR.COM, Horror Rises from Spain  and Un Fan de Paul Naschy . A literature and cinema researcher, finishing her postgraduate studies with a thesis about the mystic filmmaker José Val del Omar. She has published in different media and books as Fangoria or Hidden Horror. She has also been in charge of several translations including Javier Trujillo's complete works, La Mano Film Fest, The Man who Saw Frankenstein Cry and many more.