Q&A: SIMON'S JIGSAW DIRECTOR
Luis Esquinas is the director of a new documentary about the legend of Spanish Horror: J.P. Simon. This film is now in postproduction and soon, he promised us to keep us updated about the premiered date,  it will be available in fests all around Spain and let's hope worldwide. SPANISHFEAR.COM asked him some questions about this interesting project.
Why Juan Piquer Simón?
As a Spanish Horror fan my intention was choosing a  director that was representative of this kind of cinema. I am a die hard fan of B-flicks made of  analog FX as the ones by Ray Harryhaussen, an artistic way of making cinema. In times like these in which FX fill your senses up, Juan and all people working with him showed a different way of working, they created fantasy with high quality FX, I am talking of Colin Arthur, Basilio Cortijo, Emilio Ruiz, Paco Prósper, Carlo de Marchis…
Also, Juan was very lucky having with him one of the best camera operators of that time: Juan Mariné. So there are a lot of different reasons for this tribute to J.P. Simon.
When did you decide to make this doc? How did the project start?
It was a year ago, when I met Juan Mariné and Concha Figueras to talk about Juan, then I realised that there were a lot of people that could give different aspects of Juan's work. We have been in contact with his daughter Isabel Piquer, who supported me since the very beginning. Apart from the doc we want to create a website to host all the interviews so all J.P. Simon fans can see and listen to all the guests.
What can we find in this film?
We have firsthand information about his way of working and being, apart from new pictures that Spanish Horror supporters will love to see.  In that way we will try to put all the pieces of this jigsaw together: his work as the the jigsaw of the killer's from PIECES. Another tribute to his way of making cinema, especially slashers.
What's the difference between this documentary and Nacho Cerdá's Pieces of Juan?
The most important one is that Juan was not with us in the moment I started the film, so it is not a doc based on an interview to the director, but it will contain an interview given by Sergio Blasco, a friend of his and his colleague in his last films in Valencia. My project is more a tribute to Piquer's works, to his way of working, the important thing is being able to find so many people from genre cinema who worked with him. There will be surprises I cannot say till the premiere, at the end of this year,  that fans will love.
Who can we find there?
Antonio Garcinuño, Antonio Mayans, Basilio Cortijo, Carlos Benítez, Carlos Puerto, Collin Arthur, David García, Domingo Lizcano, Emilio Linder, Gabi Cortijo, Hector Caño, Hilda Fucks, Jack Taylor, Jorge Adsuara, Jose Luis Salvador, Juan Mariné, Lone Fleming, Manuel Puchades, Manuel Valencia, María Rubio, Marisa Pino, Miguel Ángel Plana, Pedro del Rey, Reyes Abades, Rosa Mateu, Sergio Blasco, Teresa Sancho and Víctor Matellano. Also it cannon have been possible without the materials given by Sergio Blasco, a Concha Figueras and Juan Mariné, Pedro Alberto Rueda, Rosa Ruiz and her sisters, Jorge Adsuara, Andrés Santana, Elena Cervera from Filmoteca Española and, of course, Isabel Piquer.
__________________________________________________________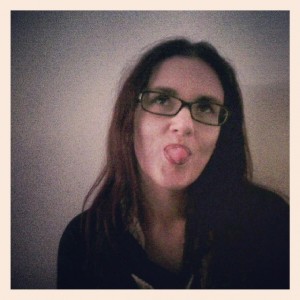 Elena Anele is the woman in charge of SPANISHFEAR.COM, Horror Rises from Spain  and Un Fan de Paul Naschy . A literature and cinema researcher, finishing her postgraduate studies with a thesis about the mystic filmmaker José Val del Omar. She has published in different media and books as Fangoria or Hidden Horror. She has also been in charge of several translations including Javier Trujillo's complete works, La Mano Film Fest, The Man who Saw Frankenstein Cry and many more.