PREVIEW: J. SIMON'S JIGSAW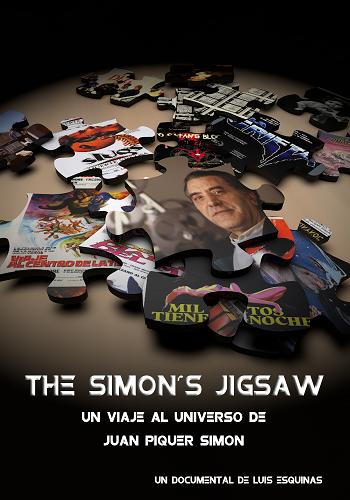 By Elena Anele (*)
"You don't have to go to Texas for a Chainsaw Massacre" is a sentence that will always be linked to J.P.Simon's PIECES. These words were part of  the US trailer, a trailer that would trap many who still today cannot forget these words. Any American Spanish Horror aficionado will remember by heart and perhaps some will never forget when they listen to it for the first time in a theatre.
Nowadays in Spain Mr. Simon could be considered almost in the oblivion but luckily from time to time there is something new, a tribute, a book, a documentary, that takes him back to our minds and souls.
Considered as a tacky madman by many we cannot forget he was responsible of a Spanish cinema giant leap for FX as he introduced new techniques and did a lot of research with his crew. You may now laugh at his first movies based on Verne's stories and not take them seriously, but the truth is that they were kind of revolutionary in his times.
In this past edition of Sitges  Film Festival Luis Esquinas, a cinema lover, premiered his documentary about this cult Spanish Horror director called J. SIMON'S JIGSAW. What surprises me the most about this documentary, and please do not get me wrong it is not a bad one, is how in order to talk about an out-of-the-ordinary man we are presented an ordinary doc.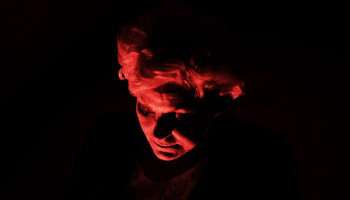 At the beginning our dear Lone Fleming invites us to follow her into a journey through J.P. Simon's main works at the same time she holds the different pieces of the jigsaw the director is trying to solve with the audience. Every saw is a different part of Simon's life and work and we together will try to finish it in order to get the whole of him.
The journey is made of different chapters as his first years, adventures movies… in which we listen to different experts, directors, friends… talk about the movies and main memories from those times.  These are Antonio Garcinuño, Antonio Mayans, Basilio Cortijo, Carlos Benítez, Carlos Puerto, Collin Arthur, David García, Domingo Lizcano, Emilio Linder, Gabi Cortijo, Hector Caño, Hilda Fucks, Jack Taylor, Jorge Adsuara, Jose Luis Salvador, Juan Mariné, Lone Fleming, Manuel Puchades, Manuel Valencia, María Rubio, Marisa Pino, Miguel Ángel Plana, Pedro del Rey, Reyes Abades, Rosa Mateu, Sergio Blasco, Teresa Sancho and Víctor Matellano. While we are listening to them we are shown different graphic material as for example exclusive pics from the shootings, lobby cards, story boards, etc. Let me highlight the photos in which we can see the Valencia director and the FX crew working in the sets. This graphic material has been donated by Sergio Blasco, a Concha Figueras and Juan Mariné, Pedro Alberto Rueda, Rosa Ruiz and her sisters, Jorge Adsuara, Andrés Santana, Elena Cervera from Filmoteca Española and Isabel Piquer.
Little I know about following dates and fests or future releases…  only thing I can tell you is that if you love J.P. Simon's movies you cannot miss this piece because it will help you to understand a little more of that visionary mad man and his pieces of art. I am just thinking… it may be shown in Texas and you'll have to go there for…. Well… you know!
FOLLOWING FEST AND DATES: Suspiria Fest (October  23/24), Fantasti'CS  (November 8/9) and  Semana de Cine Fantástico y de Terror en San Sebatian  (November 12)
TRAILER
READ OUR  INTERVIEW TO LUIS ESQUINAS
PROJECT OFFICIAL SITE
HORROR RISES FROM SPAIN SPECIAL ABOUT JP SIMON
__________________________________________________________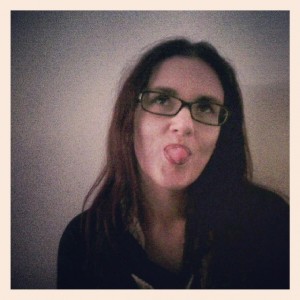 Elena Anele is the woman in charge of SPANISHFEAR.COM, Horror Rises from Spain  and Un Fan de Paul Naschy . A literature and cinema researcher, finishing her postgraduate studies with a thesis about the mystic filmmaker José Val del Omar. She has published in different media and books as Fangoria or Hidden Horror. She has also been in charge of several translations including Javier Trujillo's complete works, La Mano Film Fest, The Man who Saw Frankenstein Cry and many more.