Review: REC 4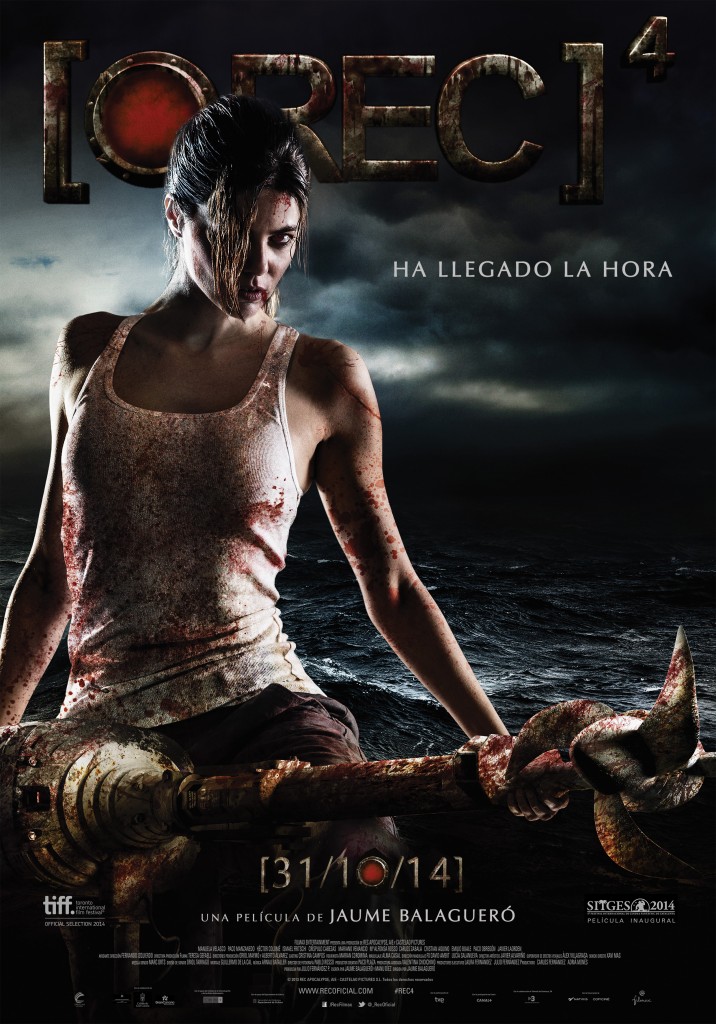 By Rubén I. Pérez (*)
REC 4 is the final episode of the most successful Spanish cinema blockbuster. A saga that crossed borders and it even got an American remake: Quarantine. In this occasion, the action takes place in a boat and horror and humour from the previous episodes are substituted by more doses of action.
Jaume Balagueró goes behind the camera again, the third episode was directed by Paco Plaza on his own, and he has shown he is one of the best Spanish directors of the moment. As it happens in REC 3, putting apart its beginning, the story is told in third person, not being the camera one of the characters. This may make the film not look like part of the saga but the references to the previous ones are constantly there.
The rhythm is the proper one, it seems as a movie that is not looking for scaring or surprising the audience, but it really pretends to keep our attention and entertain us, and it reaches its goal. The movie is funny at last.
It should be pointed out the character played by Ismael Fritschi, a little standard one, but who is capable of not making his actions unbelievable as it often happens in these kinds of films. And of course, Manuela Velasco, playing Ángela, who in this episode would remind us of Lieutenant Ripley from Alien.
_____________________________________________________________________________
Rubén Íñiguez Pérez is a Spanish literature scholar. He has written different articles about horror cinema for several media and he is part of the headquarters of La Mano Film Festival.