SHORT OF THE MONTH: TUNING OSCAR
By Rubén Íñiguez Pérez
TUNING OSCAR has just started its way through fests and it has just been awarded with Best Short Movie award in Sitges latest edition being one of the most expected shorts from this year.
Mikel Alvariño goes deep inside  the complicated genre of fantastic comedy obtaining amazing results.  TUNING OSCAR black romantic humour entertains, and this is not easy to get in  a 20 minute short movie. Unlike the main character, the writer of this review did not check his watch and enjoyed his present time. This is due to the great screenplay work: there is rhythm, great use of the ellipsis, perfectly measured tension moments and characters that cannot be more charismatic – and three awesome actors, it was a great choice having them-. The most remarkable thing is how it gets to entertain you and tell a simple story that takes place in, let's say, just one setting. A perfect movie.
Don't let time pass. If you have the chance to watch TUNING OSCAR in a near fest, just do it. It is one of the best shorts that could be watched this year.
________________________________________________________________________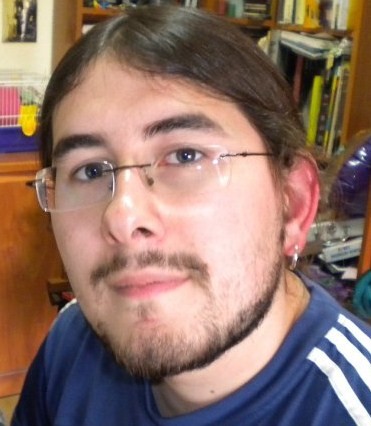 Rubén Íñiguez Pérez is a Spanish literature scholar. He has written different articles about horror cinema for several media and he is part of the headquarters of La Mano Film Festival.