REVIEW: IN DARKNESS WE FALL (LA CUEVA)
By Elena Anele (*)
IN DARKNESS WE FALL is a Spanish Horror flick directed by Alfredo Montero and written by the former and Javier Guillón. It won the Silver Biznaga for Best Film and Best Actor and Biznaga de Oror for Best Actress at Malaga Spanish Film Festival in 2014.
IN DARKNESS WE FALL is another found-footage horror movie produced by Filmax.  The film tells the story of five friends who decide to set out on a holiday trip to Formentera, a beautiful island in which after two days of sex, drugs and alcohol they come across a cave near the beach. As you can imagine, the five of them with no hesitation go inside in order to investigate it. As the audience is expecting they get lost and, as you can imagine, the rest of the movie it's them trying to get out of there. More than a horror movie it could be considered a realistic film where human grittiness is portrayed due to the lack of supernatural elements in the setting. There are only the different reactions, motivations and behaviours of the friends as they try to get over the situation they themselves created. It could be said that instead of fantastic monsters we are shown trapped human monsters.
Even though the acting is ok and the characters' motivations seem to be well- constructed there is nothing new inside them but clichés. Since the very beginning we are able to know how each character will behave and which character would survive in case there would be a happy ending.
It could be qualified as an OK movie that entertains but the truth is that it turned up to be longer as hell, although it is a 90 minute-long flick. The claustrophobic atmosphere is very well-built but it cannot save us from the boredom around us.
 __________________________________________________________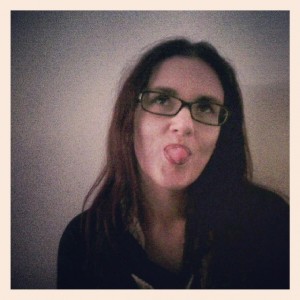 Elena Anele is the woman in charge of SPANISHFEAR.COM, Horror Rises from Spain  and Un Fan de Paul Naschy . A literature and cinema researcher, finishing her postgraduate studies with a thesis about the mystic filmmaker José Val del Omar. She has published in different media and books as Fangoria or Hidden Horror. She has also been in charge of several translations including Javier Trujillo's complete works, La Mano Film Fest, The Man who Saw Frankenstein Cry and many more.