SITGES FEST 50 ANNIVERSARY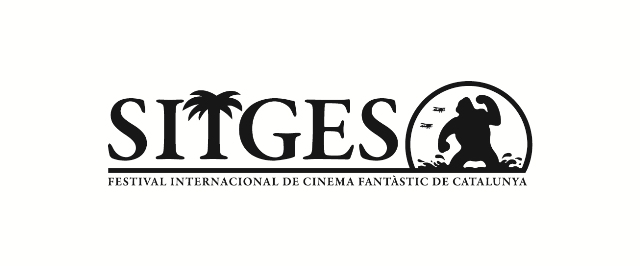 In 2017, the Sitges Film Festival will be celebrating its 50th anniversary with a tribute to genre films
Guillermo del Toro will be the patron of a festival that will be extending its program by a whole day
In 2017, the Sitges Film Festival will be celebrating its 50th anniversary. And it will be doing it with a special program that it has already started to work on and that will make it possible to relive some of the most magical moments in the Festival's history.
The 50th Film Festival will include many important names related to fantastic cinema. Among all of them, one of the most outstanding is Guillermo del Toro, who will be the patron of Sitges 2017. The Mexican director was pleased to accept the invitation offered by Festival Director Àngel Sala. Del Toro opened the 2006 Festival with Pan's Labyrinth and visited Sitges for the first time in 1993, when he picked up the award for Best Screenplay with Cronos, his debut feature.
Sitges 2017 will be extending the Festival by one day and once again will be opening on Thursday, as it used to do in previous years. The 50th Sitges Film Festival will be held from 5 to 15 October and its leit motiv will be one of the big benchmarks in genre film: Dracula. In addition, in 2017 we'll be celebrating the 25th anniversary of the emblematic version filmed by Francis Ford Coppola.
To commemorate its first 50 year, the Festival is working on a program that it will be presenting over the upcoming months and that it expects to be a journey from the origins to present day and, at the same time, a tribute to genre films. Among the activities that are already programed is a film series at Catalonian Film Library, which will be held between June and September and that will be a prelude to Sitges 2017. The Festival and the Film Library will also be putting together an exhibit that can be seen during the summer in Barcelona and starting in September in Sitges. Included in the programmed events there will be a tribute to the promotors of the Festival, among many other activities and initiatives that the Festival's team is already working on.
In 1968, the 1st International Fantastic and Horror Film Week was born, at a time when the town was starting to be positioned as an important tourist and cultural destination. Following its first years, the Festival became a showcase and a stage for the most important genre films of the moment, with screenings in theaters at Sitges' two hundred year old societies: the Retiro and the Prado. When the Festival celebrated its 25th anniversary (1992), it took a giant leap forward thanks to the opening of the Auditori which at that moment, with its 1,384 seats, was the biggest in the Mediterranean. Last year, the Festival added a fourth theater, the Tramuntana, located in the Hotel Meliá Sitges itself.