SITGES WORLD PREMIERE: ERREMENTARI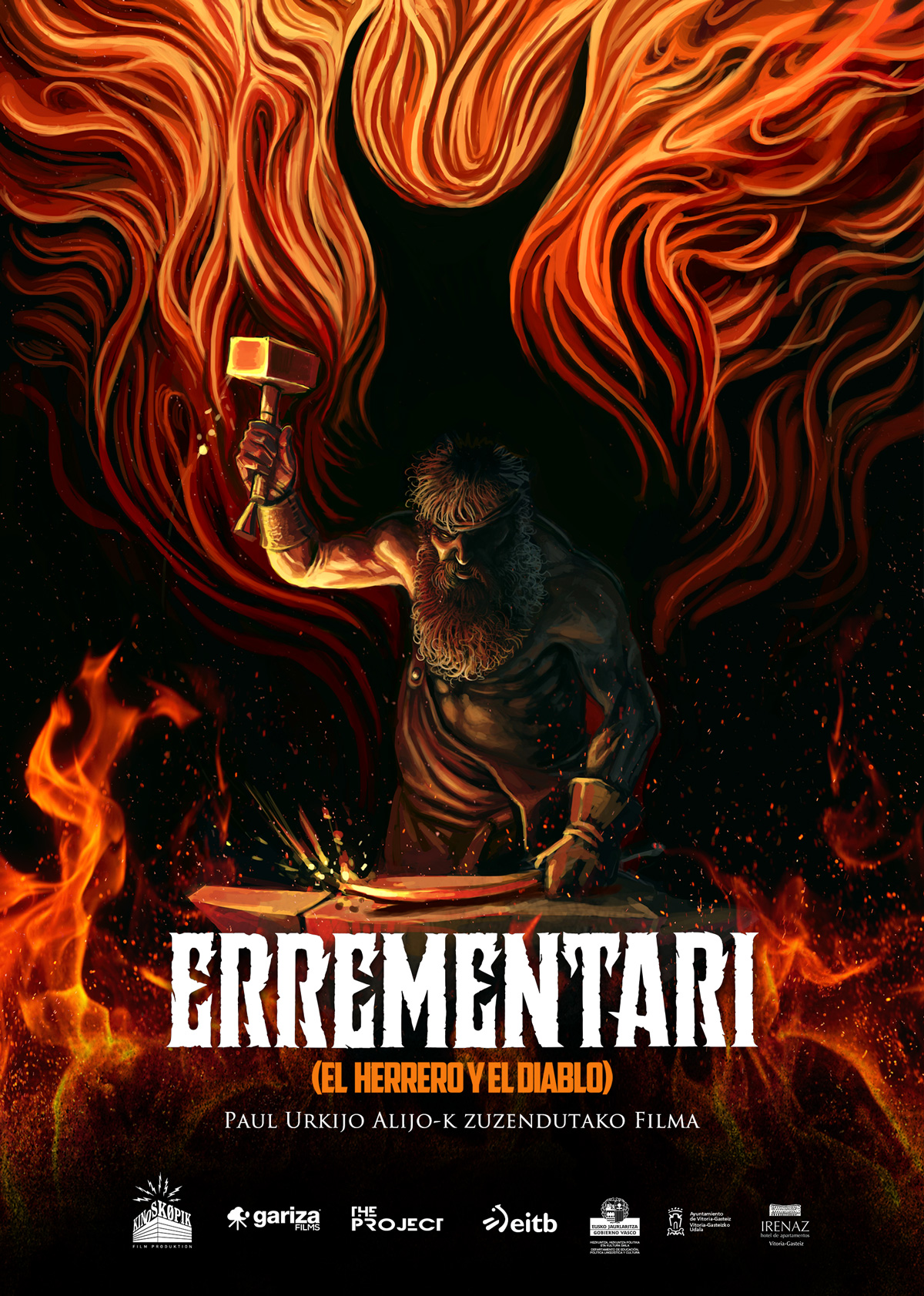 Another new batch of genre film titles, like the long awaited 'Leatherface', are added to the lineup
This coming October 5th, the 50th Sitges – International Fantastic Film Festival of Catalonia will be kicking off with a schedule showing the best state-of-the-art genre films, all eagerly awaited by fans. Innovative and diverse fantasy will be coming together at the 50th anniversary, which has already announced its honorary awards going to Susan Sarandon and William Friedkin, plus a good part of its extensive lineup which will be joined by the latest production from Álex de la Iglesia and Carolina Bang, Errementari, which will have its world premiere in Sitges.
Errementari, the latest production by Álex de la Iglesia and Carolina Bang, directed by Paul Urkijo, is based on a popular Basque tale about a blacksmith who is as evil as he is astute, capable of tricking the devil himself. The film, gothic and fantastic, is shrouded in mystery, emotion and strange creatures.
Sitges 2017 will be including different long awaited genre film productions, like Leatherface, the new feature film from Julien Maury and Alexandre Bustillo –regulars in Sitges, where they've presented Inside, Livid and Among the Living– about the legendary character created by the recently deceased Tobe Hooper. We will also be screening Annabelle Creation, the latest big hit from the saga of The Conjuring, directed by David F. Sandberg.
In its European première, Sitges will be presenting Mom and Dad, by Brian Taylor, a terrifying independent thriller starring Nicolas Cage and Selma Blair, and set in a reality where parents behave violently with their own children. Other European premieres will be the Quebec zombie film Les affamés, by Robin Aubert; the French Revenge, Coralie Fargeat's debut feature film, about the transformation of a girl in context of a merciless manhunt, and the British The Ritual, by David Bruckner, an adaptation of the horror novel by Adam Nevill, set in a Scandinavian forest.
Noves Visions
The most avant-garde and auteur fantasy will be featured in the Noves Visions section, which will open with Most Beautiful Island, a film directed by filmmaker Ana Asensio that won the award for best feature film at South by Southwest in Austin. In charge of closing the section is the comedy How to Talk to Girls at Parties, from cult director John Cameron Mitchell, presented at Cannes 2017 and with Nicole Kidman and Elle Fanning among the cast.
Audiences will also be able to see Marjorie Prime, the acclaimed science fiction movie directed by Michael Almereyda with a cast headed by Jon Hamm, Geena Davis, Lois Smith and Tim Robbins, and The Crescent, by Canadian Seth A. Smith, one of this year's most eagerly awaited horror films, with a mysterious force that emerges from the sea.
Panorama Fantàstic
The Panorama Fantàstic section will be opening with the shocking Jackals, a home invasion movie directed by Kevin Greutert and starring Stephen Dorf and Deborah Kara Unger. Creep 2, the second installment of the indie horror odyssey sponsored by Mark Duplass and directed by Patrick Brice –the first part was presented at Sitges 2014– can be seen in this section, that continues to be loyal to its line of independent cinema. Housewife will also be screened, the latest nightmare by Can Evrenol, who with his second film demonstrates that he's one of the most promising young talents in horror movies.
Midnight X-treme
The bloody Downrange, by Ryuhei Kitamura, will be one of the Festival's main midnight highlights, with a group of friends trapped on a mountain road who become the target of a sniper. Other initiatives, like the surprising zombie musical Anna and the Apocalypse, directed by John McPhail, or the world premiere of the Argentinean slasher What the Waters Left Behind, by brothers Luciano and Nicolás Onetti –responsible for the giallo Francesca (Sitges 2015)– promise intense thrills in Sitges 2017s' night owl section.
In the next few days, the Festival will be announcing the complete lineup distributed by day and theater, as well as the date that tickets will be going on sale.