VAMPYRES TRAILER IS HERE!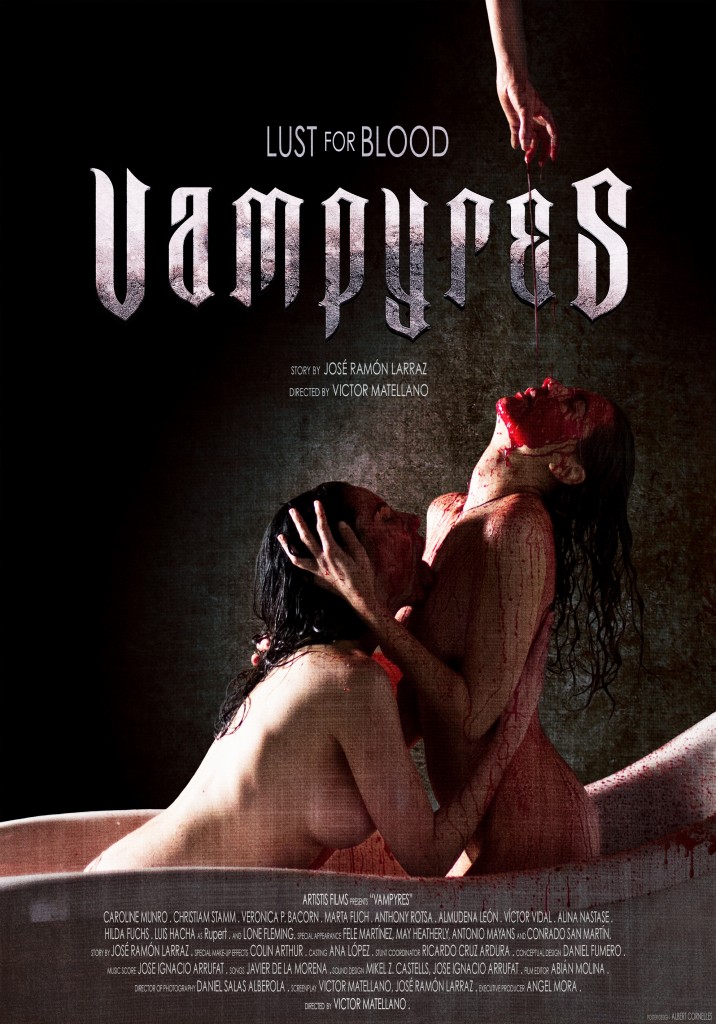 Artistic Films presents VAMPYRES first trailer and poster. A new approach to José Ramón Larraz's classic universe, directed by Víctor Matellano, from a story by Larraz himself, and produced by Ángel Mora.

VAMPYRES project was introduced at Sitges Film Festival one year ago. Being born as José Ramón Larraz's desire is now finished and ready for worldwide sales processes. It is a new view of Larraz's world of sex and blood reflected in the original VAMPYRES (Las hijas de Drácula), an English cult movie. In fact, the thing he was working on before passing away was the co-writing of this remake.
VAMPYRES is Víctor Matellano's new feature film after CLAWING! A JOURNEY THROUGH THE SPANISH HORROR and WAX. Leading the cast we find Caroline Munro, cult figure from classics such as Maniac or Captain Kronos, together with Christian Stamm, Verónica P. Bacorn, Anthony Rotsa and Luis Hacha, being Marta Flich and Almudena León the two terrifying female vampires. There are also some Eurohorror celebrities such as May Heatherly (Pieces), Antonio Mayans (Oasis of the Zombies), Lone Fleming (Tombs of the Blind Dead), Conrado San Martín (The Awful Dr. Orloff) and Fele Martínez (Tesis). Colin Arthur is in charge of the FX (The Never Ending Story, Conan) as he did in the original movie.
Plus an overdose of flesh and blood!
VAMPYRES tells the arriving of a lonely man and some backpackers to a wood where there is a mysterious mansion, where sadist women with bloody habits live. Flesh and blood won't be long!