SPANISH COMIC: WALDEMAR AND THE TEMPLARS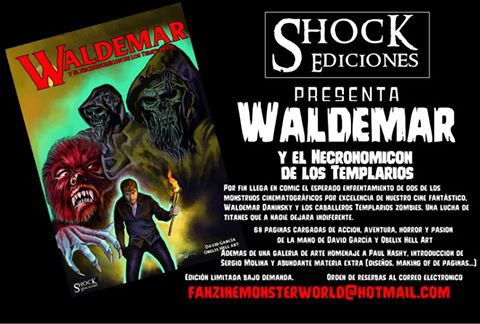 Shock ediciones is a editing a new comic in which will be witness the fight between to cult Spanish Horror classics: Waldemar Daninsky and Ossorio's templars.  It is being created by David García and Obelix Hell Arts.
68 pages. B&W. 8€ + shipping.
Available only in Spanish.
For further information write to fanzinemosterworld@hotmail.com