Today Tokarev by Paco Cabezas premier!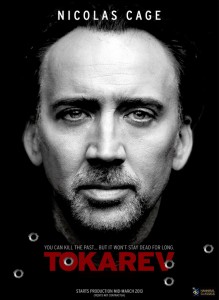 Tokarev is an action crime thriller film directed by the Spanish director Paco Cabezas and written by Jim Agnew and Sean Keller. The film stars Nicolas Cage, Rachel Nichols, Peter Stormare, Danny Glover, Max Ryan, Judd Lormand and Pasha D. Lychnikoff.
When the daughter of a reformed criminal is kidnapped, he rounds up his old crew and seeks his own brand of justice.