TRAILER AND POSTER: BLACKWOOD LATEST RODRIGO CORTES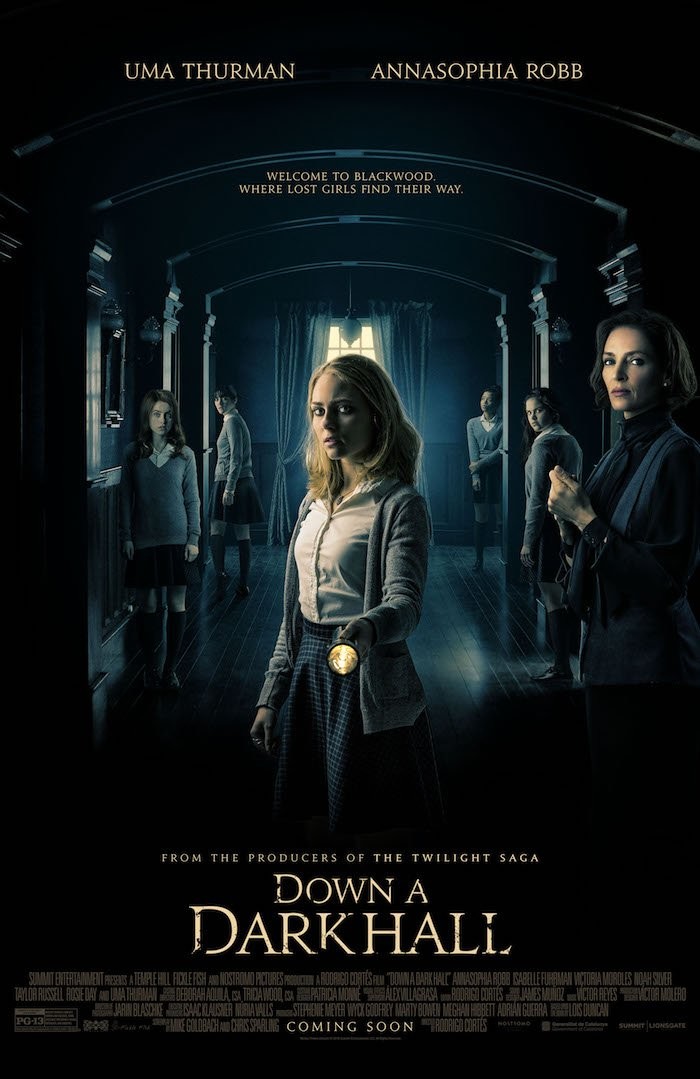 Rodrigo Cortes (RED LIGHTS) is now working on a new feature film called BLACKWOOD or DOWN A DARK HALL.
Main stars are  Taylor Russell, Uma Thurman, AnnaSophia Robb anf many others and it will tell about Kit Gordy, a new student at the exclusive Blackwood Boarding School, who confronts the institution's supernatural occurrences and dark powers of its headmistress.
It is written by Michael Goldbach and Chris Sparling, based on the novel by Lois Duncan (I know what you did last summer).
It will be premiered on August 3 in Spain and on August 17 in USA.
Trailer