UNSUNG HORRORS: PREVIEW AND INTERVIEW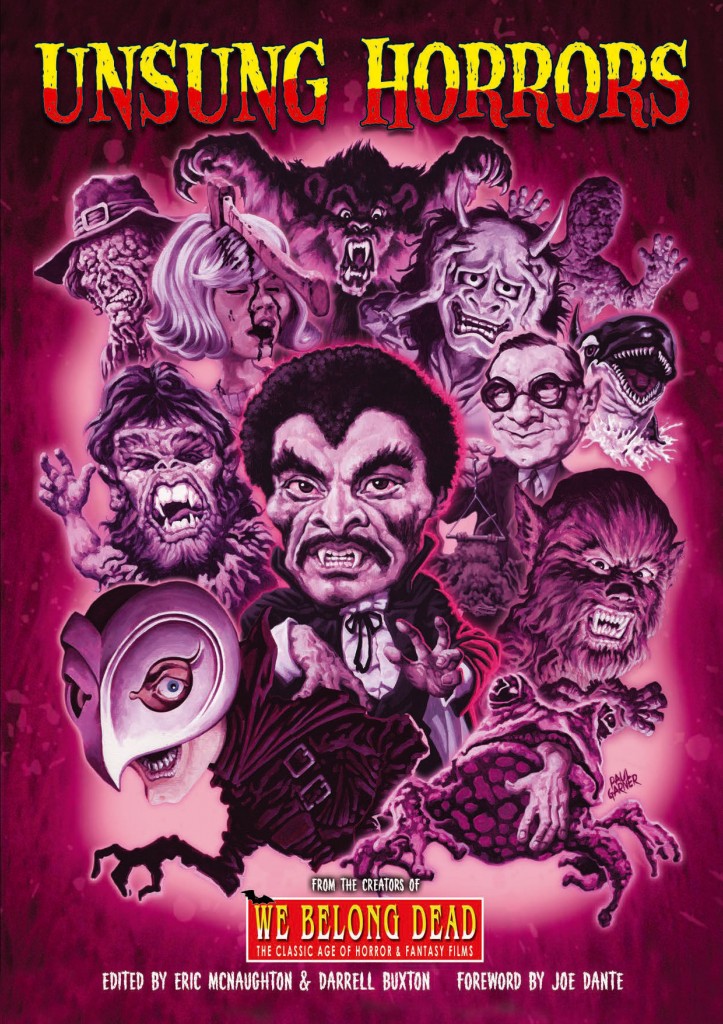 UNSUNG HORRORS is a compilation of articles about our favorite creepy films by the editor of WE BELONG DEAD and 70s MONSTER MEMORIES. It is a 440-page amazing book that apart from including a foreword by the one and only Joe Dante, covers over 200 essential movies for any aficionado.  Works commented on the essays are from all over the world and there are some Spanish flicks analysed.
Not only are  all articles full of information, background and interesting views on the horrors but also the whole book is full- color and the layout is simply  beautiful.
Eric Mcnaughton, one of the editors, answered this little questionnaire about this publication.
When and how did the idea for this book start?
2015 had seen the publication of our 70s Monster Memories book was was very successful and sold out in 3 months. I was looking to do a follow up, but something completely different. Originally I was thinking along the lines of 100 best horror films, but realised that had been dpne lots of times so decided to go with a book about lesser known or neglected films.
What do you mean with Unsung Horrors?
Unsung Horrors is a phrase that could mean different things to different people. The films I wanted to cover were ones that were overlooked, neglected, forgotten about or simply didn't get the attention they deserved. It's a very subjective topic and of course not everyone will agree with every entry!
The foreword is written by Joe Dante, how did you get him into this?
That was down to the wonderful Tim Lucas of Video Watchdog. He put me in touch with Joe and I was very excited when he agreed to do the foreword. He is a horror movie fan just like the rest of us 🙂
How did you cope with some many reviews and information?
That was the difficult part. We ended up with 267 films covered and I knew we would never fit them all in, so I had the difficult choice of cutting that down to about 200. But those that I had to cut out will be going in a second volume we are working on at the moment.
How many writers are participating?
We had around 45 contributors in the end, all with very different writing styles but what shone through was the obvious love they had for the films they were reviewing.
How long did it take you to have all work done?
I first made the announcement that we were going to do the book in January 2016 and we published in November of that year. Last year was a particularly hard one for me personally so I want to thank my co-editor Darrell Buxton and my designer Steve Kirkham for helping me keep things on track.
Which Spanish Horrors are covered?
The Spanish films we covered were Curse of the Devil, Horror Rises from the Tomb, Inquisition, The House that Screamed, Legend of Blood castle, Living Dead at the Manchester Morgue, Loreley's Grasp, Night of the Seagulls, Tombs of the Blind Dead, Werewolf Shadow and Who Would Kill a Child.
Which of the films covered in the book are your top 5?
Werewolf in a Girls Dormitory
Night of the Seagulls
Deathline
Kill Baby Kill
Scream and Scream Again
Orders and samplers: http://unsunghorrors.co.uk/
__________________________________________________________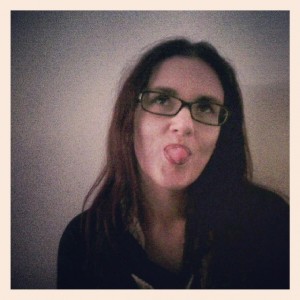 Elena Anele is the woman in charge of SPANISHFEAR.COM, Horror Rises from Spain  and Un Fan de Paul Naschy . A literature and cinema researcher, finishing her postgraduate studies with a thesis about the mystic filmmaker José Val del Omar. She has published in different media and books as Fangoria or Hidden Horror. She has also been in charge of several translations including Javier Trujillo's complete works, La Mano Film Fest, The Man who Saw Frankenstein Cry and many more.