WHO CAN KILL A CHILD 40TH ANNIVERSARY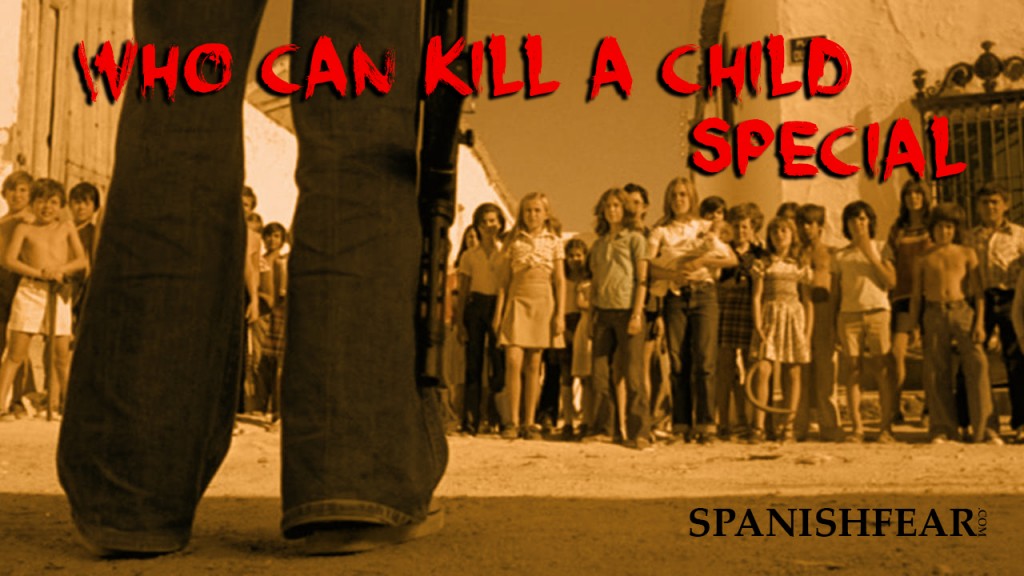 It was April 26 1976 when one of best and most recognised Spanish Horror was premiered. Narciso Ibáñez Serrador, the man behind this successful flick, surprised everyone with a horror movie full of light and innocent creatures. A flick that changed our fears forever because day and sunshine was no longer safe and children were not as innocent as they were thought to be.
SPANISHFEAR.COM felt a tribute must be paid to this masterpiece and here we are celebrating the life and eternity of  WHO CAN KILL A CHILD?
This special includes:
–          An episode of  our podcast  HORROR RISES FROM SPAIN in which you will listen to part of its chilling soundtrack composed by Waldo de los Ríos together with some comments about the movie and the composer.
–          Erika Tiburcio's article about THE HISTORIAL BACKGROUND BEHIND WHO CAN KILL A CHILD?
–          Robert Monell's CHILDREN OF HORROR revision of the movie and it remake
–          Manuel Ortega Lasaga's thoughts about WHO CAN KILL A CHILD?
We really hope you enjoy with it as much as we enjoyed working on it. And please, feel free to let us your thoughts about this chilling movie we'd love to hear from you!