BR: WHO CAN KILL A CHILD?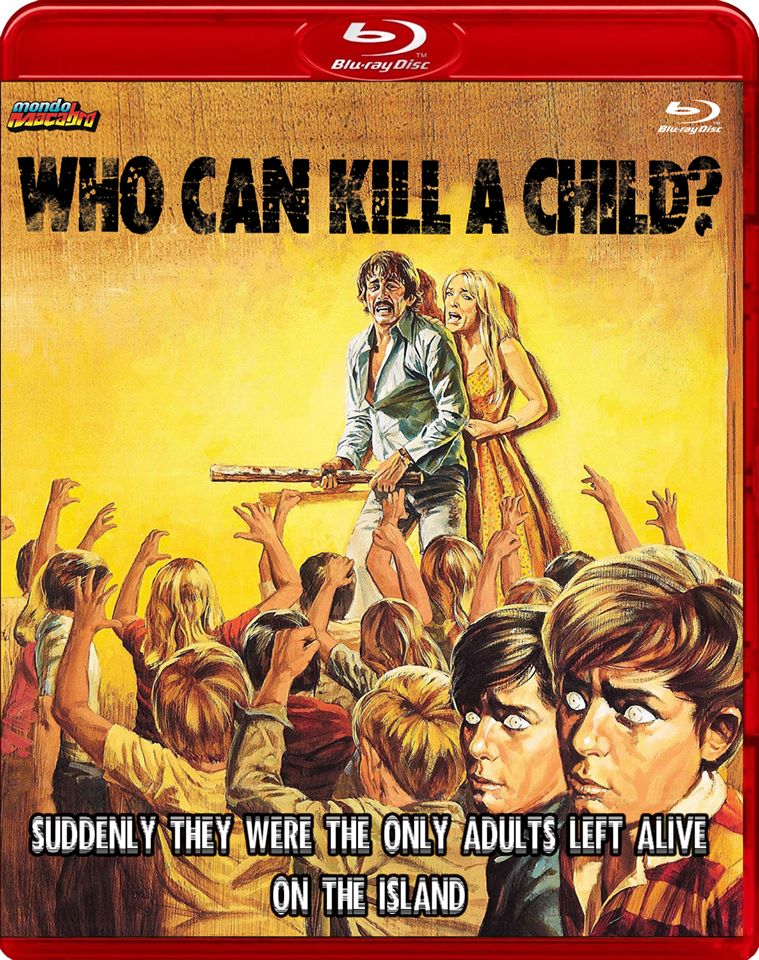 Mondo macabro is releasing this Spanish Horror Cult Classis on BluRay! First time WHO CAN KILL A CHILD  is getting this kind of amazing edition.
 The pre-order are told to be ready next month and limited to this red case edition will be a reversible cover with both images unique to this version, a booklet featuring a brand new essay by horror film expert Lee Gambin, and a series of postcards reproducing the US lobby cards!
The region-free disc itself will feature:
*Brand new 4K restoration from the original negative
*Two different English language tracks – the Spanish export version and the US 'ISLAND OF THE DAMNED' dub – as well as the Spanish language track with optional English subtitles
*Two options for the opening credits; the longer 'mondo'-style opening of the Spanish/export version and the shorter US 'ISLAND OF THE DAMNED' opening
*Brand new audio commentary by Kat Ellinger and Samm Deighan of the Daughters of Darkness podcast
*Brand new interview with horror historian and critic Kim Newman
*Archival Spanish TV documentary on the film
*Archival interviews with director Narciso Ibanez Serrador and cinematographer Jose Luis Alcaine
*Trailers and radio spots