Supersonic Man Comic!!!!!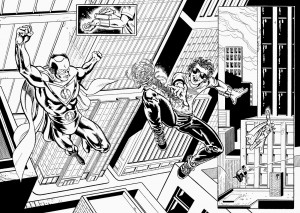 Not only did J. P. Simon release Supersonic Man in 1979 but also he did something never seen before for Spansh cinema: he tried to create a lot of different merchandising around it. Apart from a dancing single of the opening credits song a collection of 8-Super Sonic Man comics appeared in the stores. They were drawn by Sanchis and published by Editorial Valenciana. More information –in Spanish- was posted on El Necronomicon de los Templarios here
25 years after, Héctor Caño takes Super Sonic Man again as the main star of a 76-page new comic.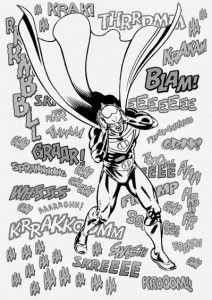 The comic will only be given tomorrow (July 24) at the book store Eutopia in Valladolid (Spain) for free. Let's hope there will be soon another way of getting it.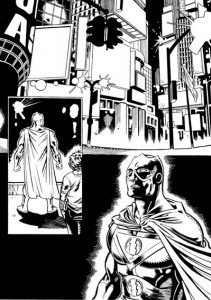 Piece of news and pics  taken from El Necronomicón de los Templatios