Rue Morgue 152 Contents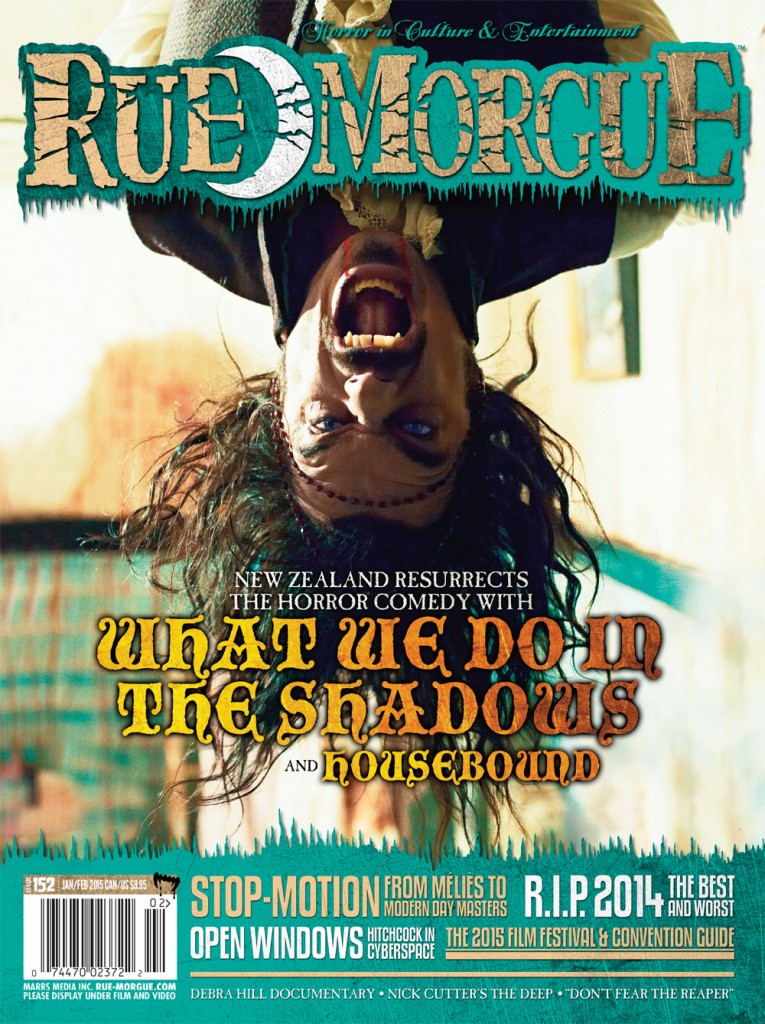 Christmas comes early with a sneak peek at our Jan/Feb issue, featuring Jemaine Clement and Taika Waititi's WHAT WE DO IN THE SHADOWS!
lus! More Kiwi comedy with HOUSEBOUND, director Gerard Johnstone's twist on haunted house horror movies. We trace the evolution of STOP-MOTION ANIMATION with a look at the key players, and bid farewell to 2014 with a look at the best, the worst… and the downright ugly.
Also featured: The 2015 Horror Convention and Film Festival Guide; Nacho Vigalondo's OPEN WINDOWS; AT THE EARTH'S CORE; THE SLEEPING CAR; Nick Cutter's THE DEEP; CREATURE COPS; SYRINSCAPE; creepy dolls by SARA DECK; ANIMA MORTE; Blue Oyster Cult's DON'T FEAR THE REAPER and lots more!
All this and the latest film, book, comic book, music, game and toy releases!
Issue 152 is ON STANDS January 1 and will be available digitally for iPhone, iPad, iPod Touch, Android, PC and Mac for only $4.99 an issue!