DVD: MANUEL ESTEBA'S SEXO SANGRIENTO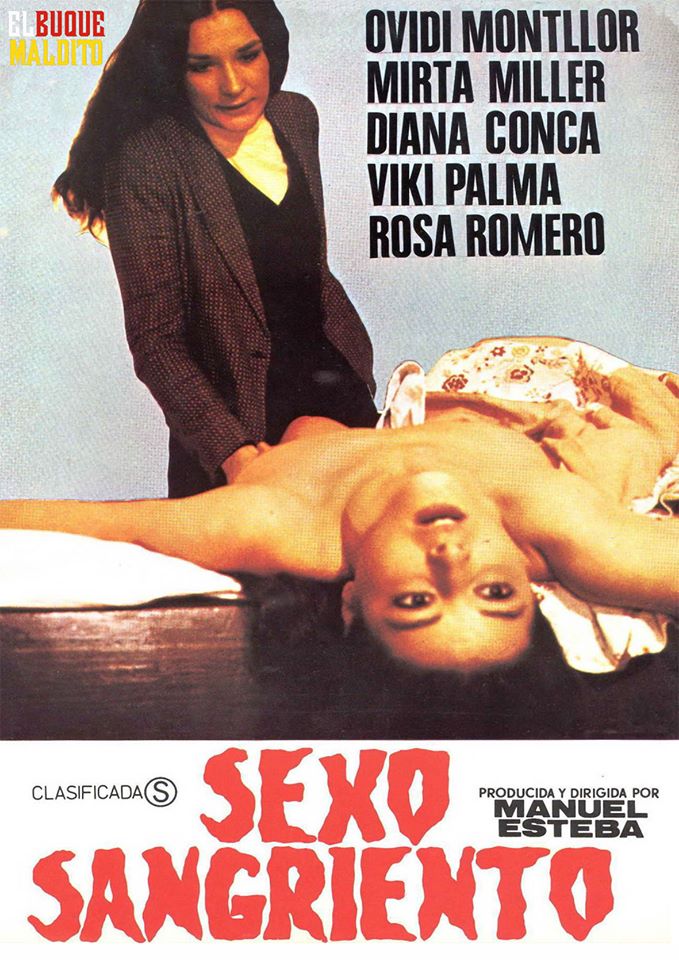 El Buque Maldito distribution company is releasing this rare Manuel Esteba film from 1981 called Sexo Sangriento. Haven't seen the movie but it said to be a softcore full of psycho, murders and Italian music.
Main actors: Mirta Miller, Ovidi Montllor, Diana Conca, Viki Palma, Rosa Romero
Apart from the movie there are the following extras: a documentary about it, lobby cards and pictures from the making.
Only available in Spanish with no subtitles.
It can be ordered on www.elbuquemaldito.com