PREVIEW: ESPECTRO MÁS ALLÁ DEL FIN DEL MUNDO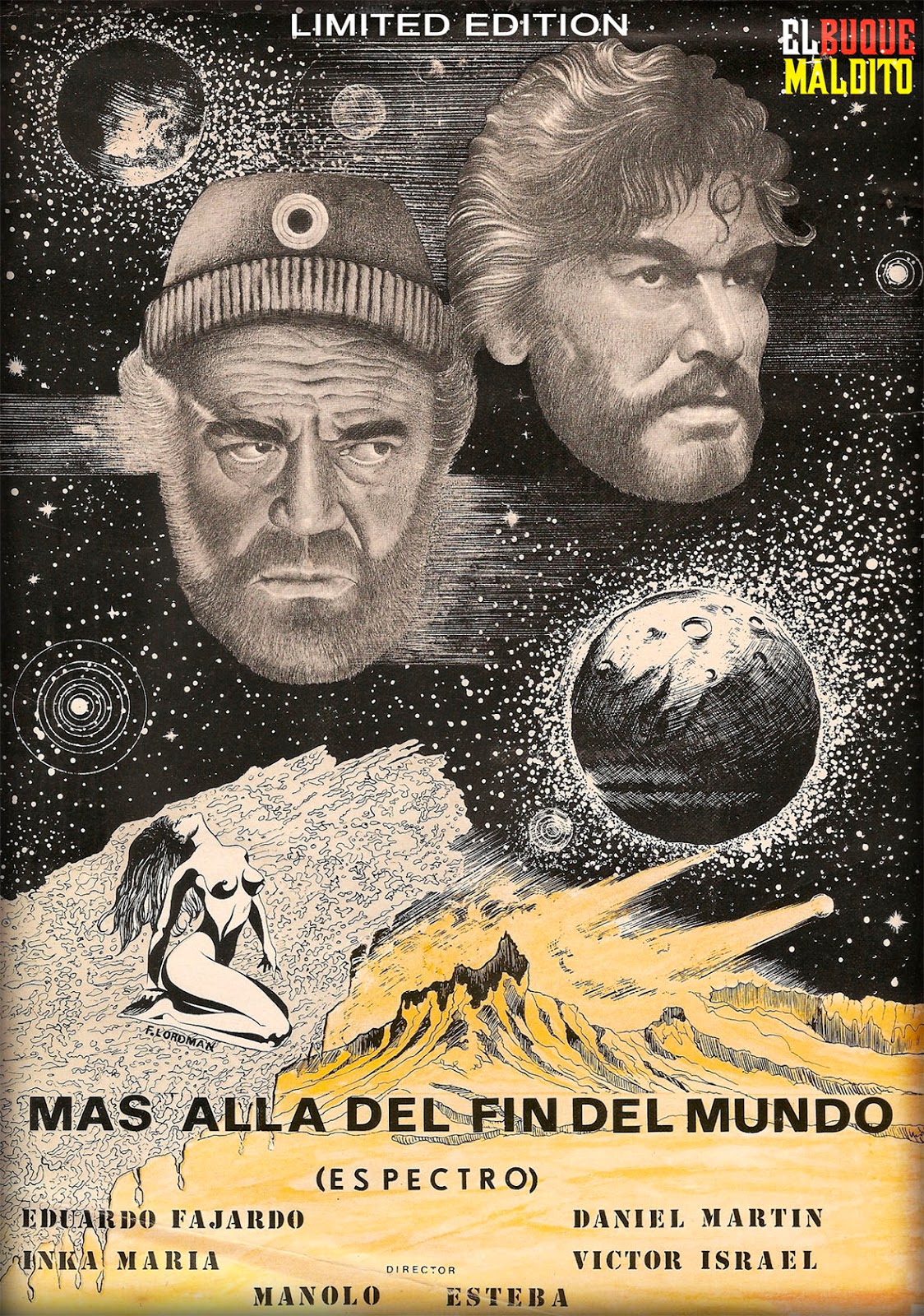 By Elena Anele (*)
ESPECTRO is a post- apocalyptic movie with a special mention at Sitges Fest 1977. It tells the story of two brothers: Daniel and Antón, both scientists, who are taking part in an experiment underground: they must spend three months in a cave abyss. When they are finally going up to the ground, they discover our whole world has changed and everything is altered.
The actors behind these two researchers are the international Manuel Fajardo (LA MANSIÓN DE LA NIEBLA, LA INVASIÓN DE LOS ZOMBIES DE ÁTOMOS, MORDIENDO LA VIDA) and Daniel Martín (PER UN PUGNO DI DOLLARI, MISTERIO EN LA ISLA DE LOS MONSTRUOS) and Inka María, totally missing after three movies, plays an essential character for their survival.
It was directed by Manuel Esteba aka Ted Mulligan, the filmmaker responsible of Calatrava brothers' movies and some other softcore, B and Z flicks and silly comedies; and written with the help of Antonio Liza, known for his destape productions.
This weird film was first released on DVD by El Buque Maldito – unfortunately it was a limited edition that is currently sold out- in 2016. Thanks to this I could watch it and even though the quality is far from great -it is said to be taken from a Betamax master- it is worth. It includes some extras as photos from the making, the Spanish press book and the original poster.
One thing which called my attention is that the film is said to last 100 minutes but the one included here it is only 75 minutes long… Are we missing something? It is true that there is a moment at the end, when the sexy professor meets the brothers that you can feel the cuts… but… this was advertised as UNCUT. Mysteries!
Anyways, considering that it is not a masterpiece it is an entertaining piece of low-budget production. At the end, we discover it is more than a stupid syfy weird apocalypses story as some traces of deep thought may be found. It is also entertaining and it won't make you fall asleep.
__________________________________________________________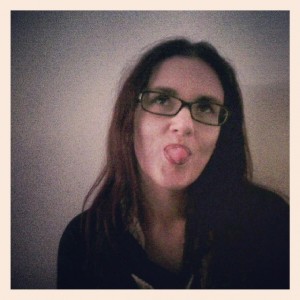 Elena Anele is the woman in charge of SPANISHFEAR.COM, Horror Rises from Spain  and Un Fan de Paul Naschy . A literature and cinema researcher, finishing her postgraduate studies with a thesis about the mystic filmmaker José Val del Omar. She has published in different media and books as Fangoria or Hidden Horror. She has also been in charge of several translations including Javier Trujillo's complete works, La Mano Film Fest, The Man who Saw Frankenstein Cry and many more.