KINKIXPLOITATION: ELOY DE LA IGLESIA GOES KINKI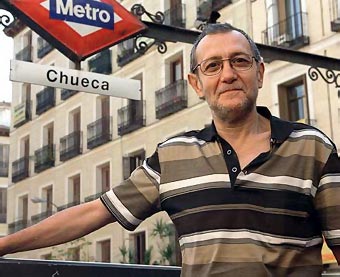 In previous episodes of KINKIXPLOITATION we have talked about José Luis Manzano, Eloy de laIglesia's favourite actor, now it's the time to talk about the director quinqui classics.
Eloy de la Iglesia made the most interesting movies during his lifetime. He was kind of father of Spanish giallo with NO ONE HEARD THE SCREAM,CLOCKWORK TERROR or THE GLASS CEILING, he was behind that masterpiece called  CANNIBAL MAN and he was also one of the most prolific Spanish quinqui director.
He directed 5 kinkixploitation movies that are essential to understand Spanish society of that time and that we recommend you to watch asap if you want to know what is all the kinki phenomena about:
NAVAJEROS (1980)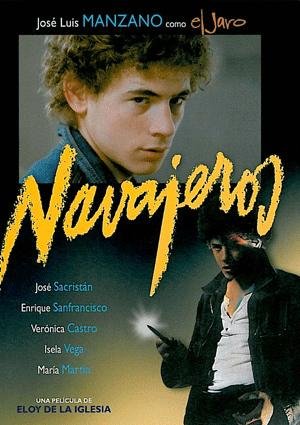 The plot follows El Jaro, a teen delinquent. It is based on the real life of José Joaquín Sánchez Frutos alias "El Jaro". Main stars are  José Luis Manzano, Isela Vega and Jaime Garza.

COLEGAS AKA PALS (1982)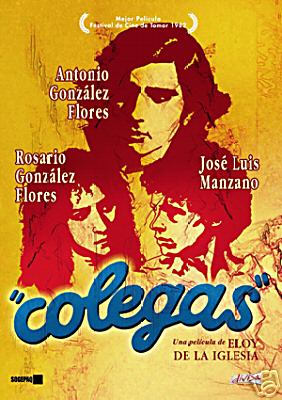 This movie is about the misadventures of two young friends who are forced into street hustling and ever-expanding life of crime when one impregnates the sister of the other and they need to get the money to pay for her to have an abortion. Made with a low budget and no professional actors, Colegas was reviled by critics but it was a commercial success. The main star is once again José Luis Manzano together with the Flores siblings, children of the flamenco singer Lola Flores.

EL PICO AKA THE NEEDLE AKA OVERDOSE (1983)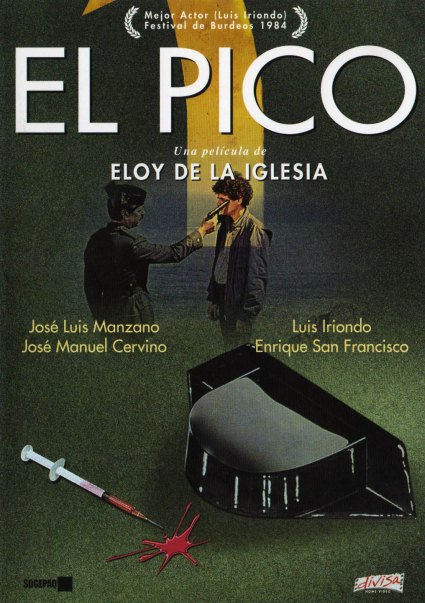 This film focuses on drug addiction, urban juvenile delinquency and Basque nationalism in Spain from the 1980s. This movie, starred again by Manzano, was Eloy de la Iglesia's blockbuster what lead him to make a sequel.

EL PICO 2 AKA THE NEEDLE 2 (1984)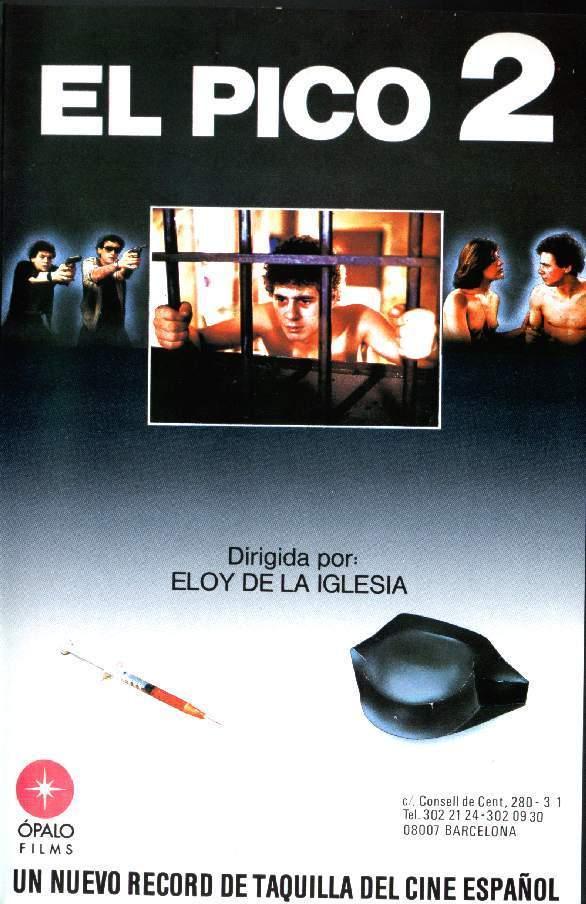 Drugs, delinquency, generational problems and the underworld of heroin are the themes of this movie. It continues the story started on EL PICO focusing on the relationship between the Civil guard and his heroine addict son who falls in an escalating life of crime and his life in prison. This sequel was not as successful as his previous film.

LA ESTANQUERA DE VALLECAS AKA THE TOBACCONIST FROM VALLECAS (1987)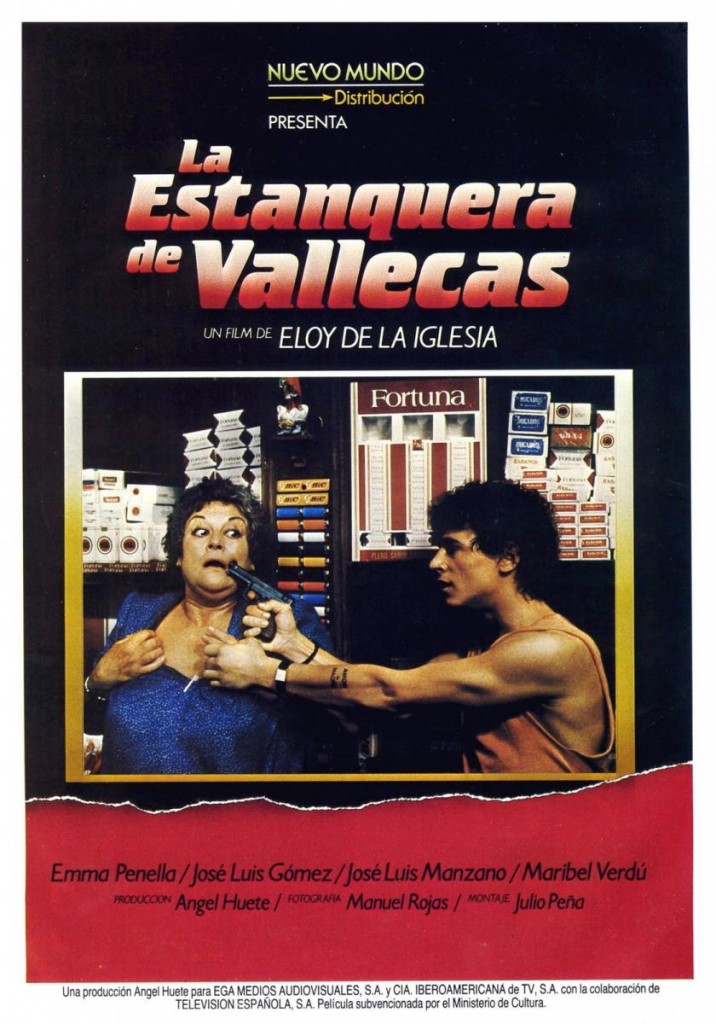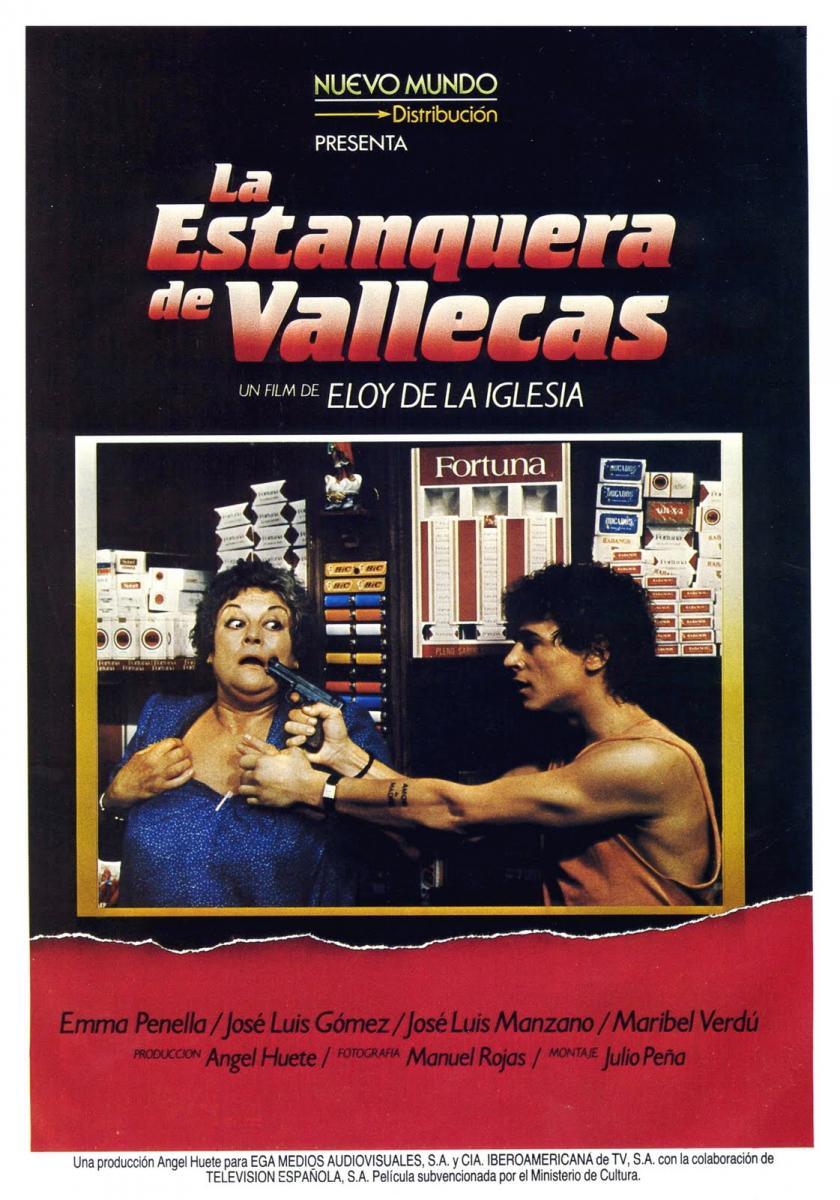 This movie is base don the play written by Alonso de Santos. It tells the story of an unemployed builder and a friend who rob a tobacco store. There a strange relation ship between the robbers and the tobacconists will happen. Main starts are Manzano, Emma Penella, Maribel Verdú and José Luis Gómez.
__________________________________________________________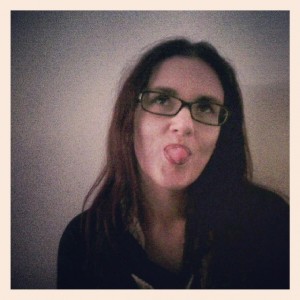 Elena Anele is the woman in charge of SPANISHFEAR.COM, Horror Rises from Spain  and Un Fan de Paul Naschy . A literature and cinema researcher, finishing her postgraduate studies with a thesis about the mystic filmmaker José Val del Omar. She has published in different media and books as Fangoria or Hidden Horror. She has also been in charge of several translations including Javier Trujillo's complete works, La Mano Film Fest, The Man who Saw Frankenstein Cry and many more.