REVIEW: RAY LORIGA'S LA PISTOLA DE MI HERMANO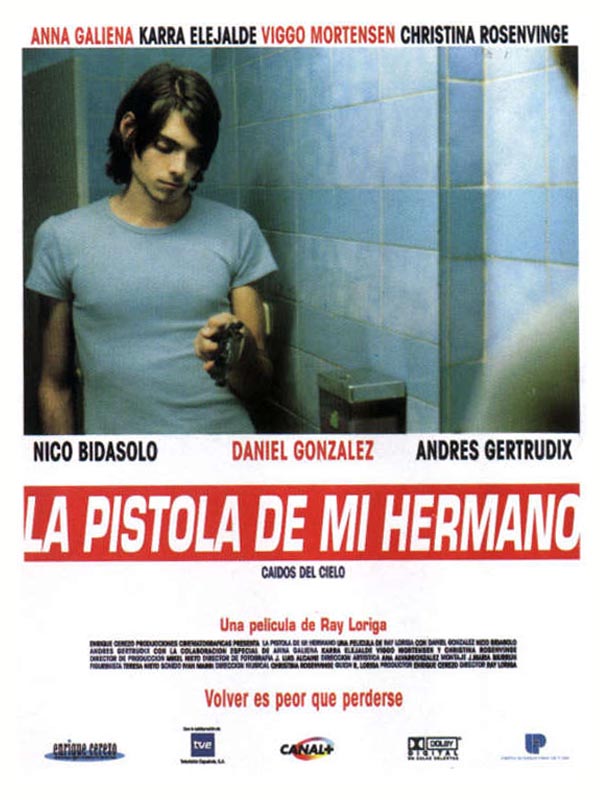 By Elena Anele 
LA PISTOLA DE MI HERMANO  is Ray Loriga's first feature film as a director – ten years after that he would be responsible of Teresa, el cuerpo de Cristo, a drama based on the life of Spain's feminist mystic Saint Teresa but readers may not take this last one into consideration.
This is an adaptation of his own novel Caídos del Cielo and it was premiered in 1997 when it won an Honorable Mention in Bogota Film Fest and a year later Best Film at Festival Internacional Cinematográfico Scrittura & Immagine De Pescara. It was produced by Enrique Cerezo, who you may know for being behind many of our favorite Spanish Horror classics.
For those who are not familiar with the author let me tell you he has been considered the Spanish enfant terrible, he is one of the most popular writers of the so-called Generation X, a group of artists influenced by sex, drugs and rock and roll and who lived the transition time – from Franco to democracy- in their childhood. They are believed to be a generation lost in time and with no motivation to continue the same life their parents had turning into individuals who seem to have no goals and who do not want to keep fighting.
Their writing has been influenced not by Spanish previous writers buy American ones, for Loriga's main influences we may take Allen Ginsberg and Jack Kerouac if we talk about literature but there is a little trace of Tarantino's movies in the movie we are talking about.
This story belongs to his first age, full of nameless characters running away from a society which appears not to like them in different ways. For example, in his second novel, Héroes, the boy locks himself in his room with the only company of a TV set, drugs and alcohol but in LA PISTOLA DE MI HERMANO our young boy's violent reaction is triggered by a stupid misunderstanding in a supermarket when after paying for a comic book he is accused of theft by the watchman . As he is not taken seriously after declaring himself innocent, he takes the gun hidden under his clothes and shoots him in his head. Then, he steals a car with a young girl inside and they start a journey none will forget. While they are chased by the police they talk about music, experiment with sex and drugs and start a search for a true meaning in their lives.
Same elements of his early works are found here: the love of music, most of the soundtrack is made of Sonic Youth and Christina Rosenvinge – a well- known indie singer in Spain in those years and his wife then-, a non-acceptance of themselves as young adults, the abuse of narcotic substances as an easy way to scape reality and the lack of understanding from a previous generation who has lived under a dictatorship.
It is a road movie with action, prosecutions and adventures that may be kind of essential to understand the feeling of a generation who went through their adolescence  in the 90s in Spain. There is also Viggo Mortensen, playing the role of awkward Juanito, which is always a bonus.
LA PISTOLA DE MI HERMANO was released in US on DVD by Venevision including the Spanish language audio with English subtitles now impossible to find but it can be watched in Spain on: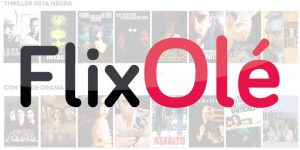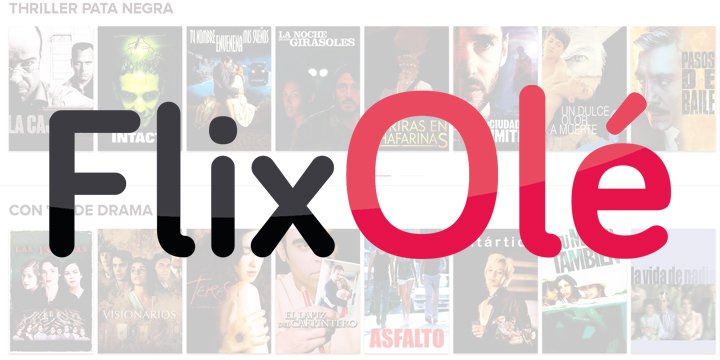 __________________________________________________________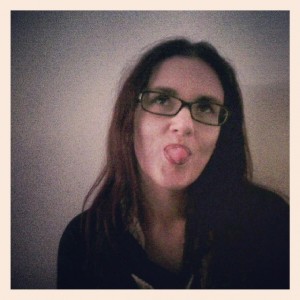 Elena Anele is the woman in charge of SPANISHFEAR.COM, Horror Rises from Spain  and Un Fan de Paul Naschy . A literature and cinema researcher, finishing her postgraduate studies with a thesis about the mystic filmmaker José Val del Omar. She has published in different media and books as Fangoria or Hidden Horror. She has also been in charge of several translations including Javier Trujillo's complete works, La Mano Film Fest, The Man who Saw Frankenstein Cry and many more.