Q&A: ALBERTO MARINI, SUMMER CAMP DIRECTOR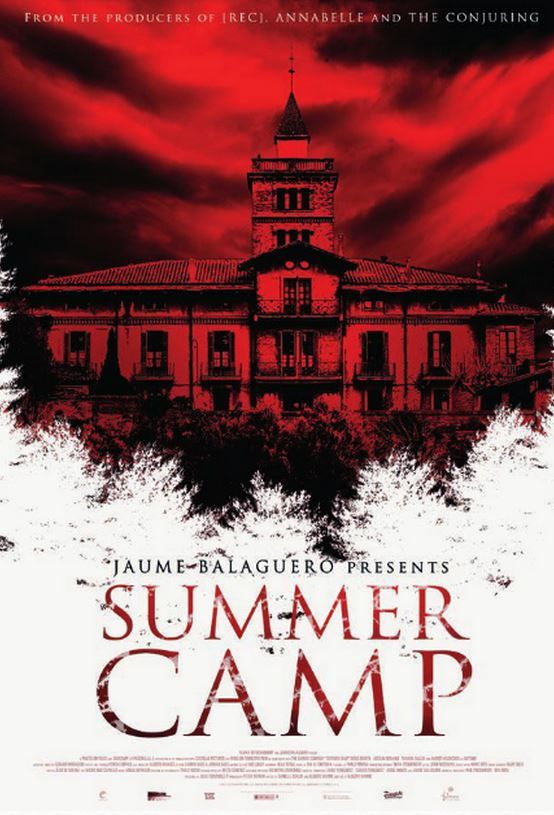 By Elena Anele (*)
SUMMER CAMP is a new Spanish Horror directed by Alberto Marini, a writer known  for his works for SLEEP TIGHT or RETRIBUTION among others. The movie has been shown in some festivals as Sitges, San Sebastián or Busan. As we are waiting for a commercial worldwide release we asked him some question about the movie and his career.
First of all, you have been a writer for long, you are responsible of screenplays such as SLEEP TIGHT or PARA ENTRAR A VIVIR one of the episodes of MOVIES TO KEEP YOU AWAKE, what made you move into direction?
Since I was a kid, I wanted to be a horror film director.  I took this decision when I was 10 years old, after watching Dario Argento´s PROFONDO ROSSO. I do remember that moment: it was a sort of fascination. Then I grew up and I discovered other jobs related to the cinema industry, such as writing and producing. I do enjoy writing a lot and it´s possibly the job I like most now. But I've never abandoned my first love: directing. And I grabbed the opportunity when I had the chance. I feel like a kid who can accomplish his dream.    
According to imdb.com SUMMER CAMP tells the story of Four American counselors at a European summer camp who must deal with the outbreak of a rage-inducing plague among the children they are supervising.  What kind of plague, if you can say, are they dealing with?
The idea here is to be original somehow. So we worked out a plague with its own peculiar mythology. I'm not going to spoil what the source of the infection is… but I can tell you that due to this peculiar infection all people play both the role of the victim and the villain. SUMMER CAMP is a movie in which the pursuer becomes the pursued and the pursued becomes the pursuer. They switch roles continuously.
Where did you have the idea for this movie? Where you inspired by other recent works or it was an idea you had in your mind before?
The idea comes from two fantastic creatures the co-writer (Danielle Schleif) and the things I like most: infected people and werewolves. Despite their appearance, their behaviour is quite similar. They both cannot control their natural instinct; they both unleash their inner animal. We just merged their two mythologies in one. So we have infected people who get infected (as "usual" infected people do) but then they come back to their original status (as werewolves do), ready to get infected again.  
The movie is said to have been made in English, something that is happening to some recent Spanish horror productions such as SWEET HOME, why did you take that choice?
As a producer or a writer I've been involved in several Spanish films, such as the [REC] saga, SLEEPTIGHT, THE LAST DAYS… they worked generally well in our country and abroad, but they were perceived as niche products in English speaking countries, due to the language barrier. This time I wanted to try something directly suitable for the wide native English speaking audience.  
You have been a worker for Filmax – producing company of REC, SLEEP TIGHT and many others- for some time and now you are making a movie for them as a director, what was this change like? I mean did the relationships between you and your workmates change? Did you feel weird?
I´ve been working at Filmax for twelve years, first in the Development Department and then in Production. I've made a lot of friends there. Some left, as Brian Yuzna, some are still there as Julio and Carlos Fernández and several other work mates. I have always felt at home at Filmax and no, I do not feel weird and I can say that the human relationship did not change. I do respect them and I feel that they respect me a lot. First of all we are friends.  And I do not forget that at Filmax I met Jaume Balaguero, the godfather of this movie and one of my best friends. 
The movie is also co-produced by an American company, what was working for these new producers like? What are the main differences compared to the Spanish ones?
As I mentioned, with SUMMER CAMP we wanted to create a movie suitable for the North-American audience. And to do that we thought that it was necessary to have an American partner on board. We have been very lucky to meet Peter Safran, a very experienced producer who gave us right and smart advice during all the production process. And thanks to Peter, we got the interest of Pantelion, the joint venture company of Televisa and Lionsgate. This way we secured the distribution in North and South America before getting into production. It wasn't the first time I worked with Americans and with a American studio. Previous experiences were not so positive I have to say. Very often different creative and work criteria brought parties to collide. But in this case we have been lucky. People from Pantelion and Peter understood the project and all suggestions were aimed to improve what we had in mind. It has been a very positive experience, at least for me. 
SUMMER CAMP has been shown at some fests including Sitges, when are we going to be able to see it on cinema theaters?
Release dates will be announced very soon. The movie will be released first in Mexico and US, and then in Spain and the rest of the world. Let's say that it should happen in the first quarter of 2016.
Some critics say that we are living a second Golden Age in Spanish Horror, do you think so? What do you think is so special about Spanish Horror made nowadays?
In Spain there are always young and very talented directors who like genre and want to work on genre. I guess that this happens due to such people as Alex de la Iglesia, Alejandro Amenabar, Jaume Balagueró who demonstrated in the past that it is possible to do good and successful horror movies in Spain. They created an audience and inspired a generation of young filmmakers who are no scared to face this genre.  
The movie was written together with Danielle Schleif who you are working on a new project again with, what can you tell us about this new  movie called THE GLOW OF THE FIREFLIES?
THE GLOW OF THE FIREFLIES is an adaptation of a great book written by Paul Pen, "El Brillo de las Luciernagas". The movie is going to be produced by Pedro Uriol, who runs Morena Film office in Los Angeles. I cannot say too much because the director is not officially attached yet. To me is a project in the mood of such titles as WE ARE WHAT WE ARE or TAKE SHELTER.    
__________________________________________________________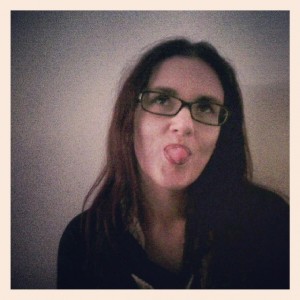 Elena Anele is the woman in charge of SPANISHFEAR.COM, Horror Rises from Spain  and Un Fan de Paul Naschy . A literature and cinema researcher, finishing her postgraduate studies with a thesis about the mystic filmmaker José Val del Omar. She has published in different media and books as Fangoria or Hidden Horror. She has also been in charge of several translations including Javier Trujillo's complete works, La Mano Film Fest, The Man who Saw Frankenstein Cry and many more.