REVIEW: LAS FLORES DEL MIEDO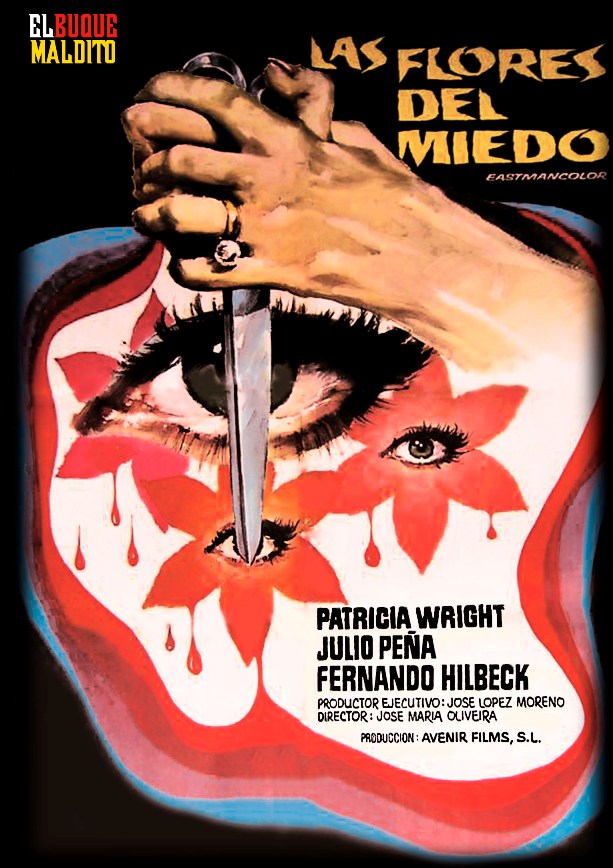 By Elena Anele
LAS FLORES DEL MIEDO is a movie from 1973 by the Spanish director José María Oliveira. Mr. Oliveira was born in Huelva in 1934 and, if I am not wrong he is still alive. For trivial data let me tell you that he was one of the earliest Spaniards joining The Church of Jesus Christ of Latter-day Saints even becoming their first stake president in this country.
It was his wife Patricia Wright, main star in this movie, the one who introduced him to this church. Before meeting her, he worked for William Morris Agency doing some cinema related works such as distributing Lawrence of Arabia in Spain.
In LAS FLORES DEL MIEDO Liz (Patricia Wright) is a psychist who lives in an isolated house with her husband Ray (Julio Peña, also seen on THE WEREWOLF VS. THE VAMPIRE WOMAN, HORROR EXPRESS and many other Spanish Horror classics). She is no longer organizing séances because in her last session a ghost called Helen attacked her. But, after answering a call from a friend psychologist she cannot help but help him do a research on horror and the roots of fear. While she is making her mind a man sent by the caller knocks on the door: Tony Belmar, a disturbing character played by Fernando Hilbeck- who you may remember from THE LIVING DEAD FROM THE MANCHESTER MORGUE and  A CANDLE FOR THE DEVIL.
Oliveira has been always considered an outsider, a kind of cursed director because none of his works have ever been successful or remembered by the aficionados. But, in my humble opinion, he was not the victim or any hidden or dead hand, it is just the lack of attention these can call.  I mean, one cannot focus on a story made of three people, a setting and pseudo-philosophical chats about the unknown and paranormal phenomena for almost 90 minutes.
The uncut film was first released on DVD in 2015 by El Buque Maldito from the original master in U-Matic format. I know they tried to do their best to restore the frames but the quality of the image is not great. Anyways, it includes the original English track with Spanish subtitles and interviews to Oliveira and Patricia Wright, lobby cards and the Spanish and American press-book.
LAS FLORES DE MIEDO is not an essential work for any cinema fan but in may be a need for the curious and collectors.
__________________________________________________________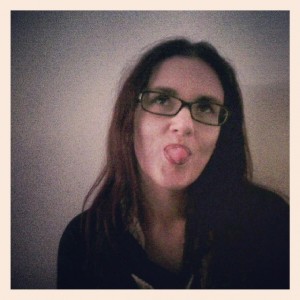 Elena Anele is the woman in charge of SPANISHFEAR.COM, Horror Rises from Spain  and Un Fan de Paul Naschy . A literature and cinema researcher, finishing her postgraduate studies with a thesis about the mystic filmmaker José Val del Omar. She has published in different media and books as Fangoria or Hidden Horror. She has also been in charge of several translations including Javier Trujillo's complete works, La Mano Film Fest, The Man who Saw Frankenstein Cry and many more.