Short of the Month: FIST OF JESUS
By Rubén Íñiguez Pérez
Selected hundreds of times, winner of several awards in fests all around the world, together with almost two million views in Youtube, aiming for the Méliès d'Or in Sitges … all these make FIST OF JESUS one of the most successful Spanish shorts.
DAVID MUÑOZ and ADRIAN CARDONA are two of the most prominent directors from the  nowadays wild short scene. After the success reached with BRUTAL RELAX, their former work made together with Rafa Dengrá, both got together to go wild again. Zombies, cowboys, Romans and… Jesus Christ! The Messiahs starring in a story full of black humor, insane situations and lots and lots of entrails and blood.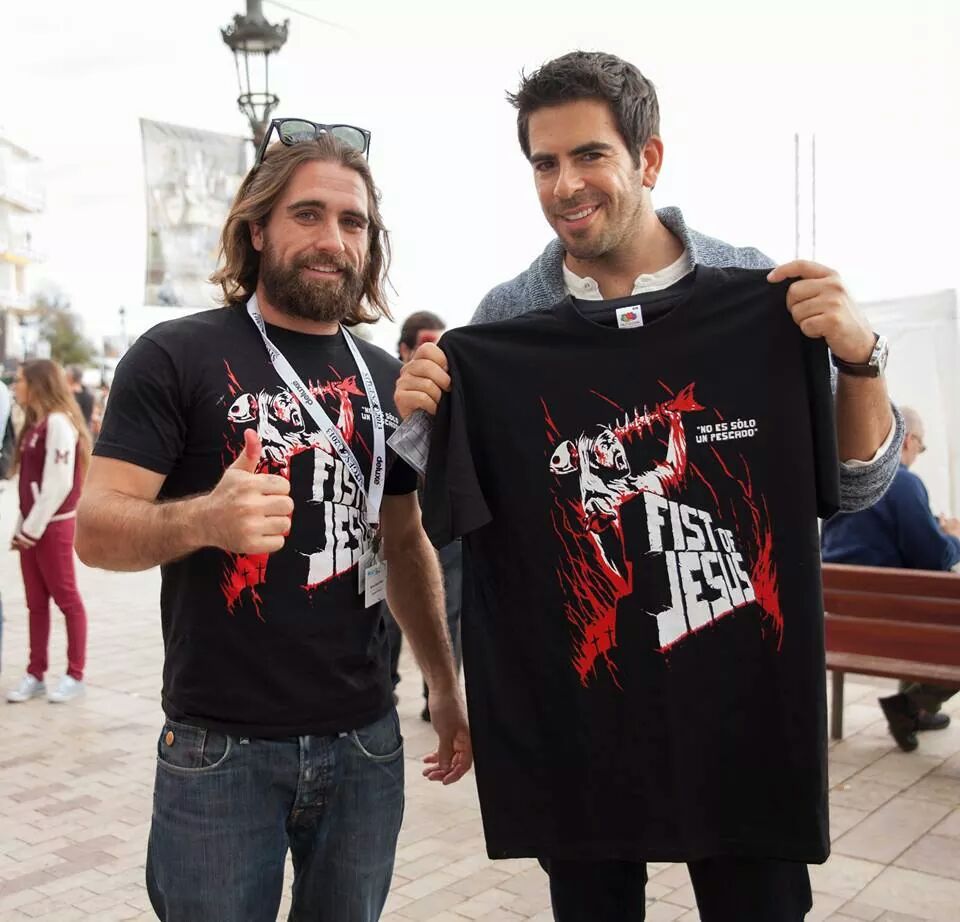 Fist of Jesus has become so popular that their creators are asking for help to be able to make the feature film  called: ONCE UPON A TIME IN JERUSALEM. You can help this project to become true by giving some money, buying merchandise or purchasing a digital copy of the short in HD here: http://www.fistofjesus.com/
In some years Fist of Jesus will be considered a cult movie, a 15 minute funny gore short that masters of the fantastic cinema such as Mick Garris have really enjoyed.
_____________________________________________________________________________
Rubén Íñiguez Pérez is a Spanish literature scholar. He has written different articles about horror cinema for several media and he is part of the headquarters of La Mano Film Festival.