SHORT OF THE MONTH: UNICORN BLOOD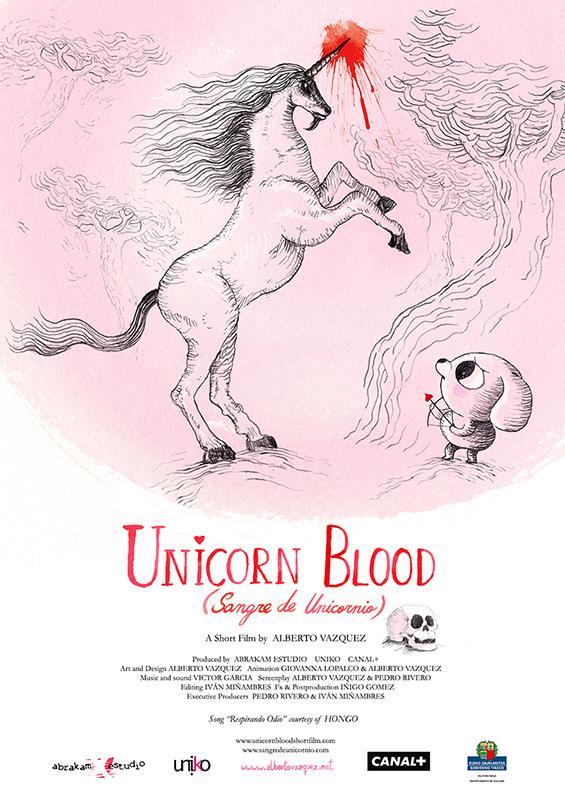 UNICORN BLOOD
DIRECTOR: ALBERTO VÁZQUEZ
WRITER: ALBERTO VÁZQUEZ & PEDRO RIVERO
YEAR: 2013
Alberto Vázquez has become one of most interesting authors in Spanish animation and comic world. In 210 he premiered BIRDBOY, a short that got lots of awards and positive critics and won the Goya award for Best Animated Short in 2011. This success let him make his first feature film: PSICONAUTAS, an adaptation of his own comic book and which characters are main roles in BIRDBOY. But before that many festivals showed his disturbing short: UNICORN BLOOD.
Two little bears whose mission is haunting unicorns are the main characters. The counterpoint between sweet beings and its atrocious target created a horrifying feeling in the audience, a feeling that is helped by other elements such as the  music, atmosphere and colours. The setting is the best part of UNICORN BLOOD. The first seconds with Hongo music in the background really thrills you up.

Dare to watch UNICORN BLOOD, but I say after that your idea about teddy bears may change.
Further information: http://sangredeunicornio.com/
________________________________________________________________________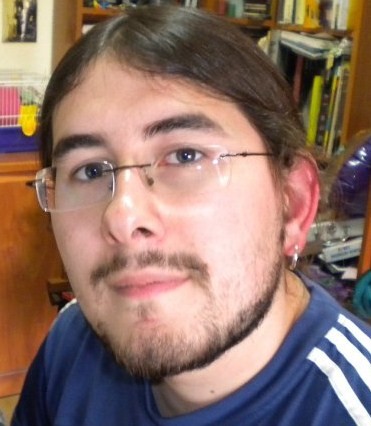 Rubén Íñiguez Pérez is a Spanish literature scholar. He has written different articles about horror cinema for several media and he is part of the headquarters of La Mano Film Festival.