SPANISH GOTHIC WEEK LATEST NEWS: TRIBUTE TO IBAÑEZ SERRADOR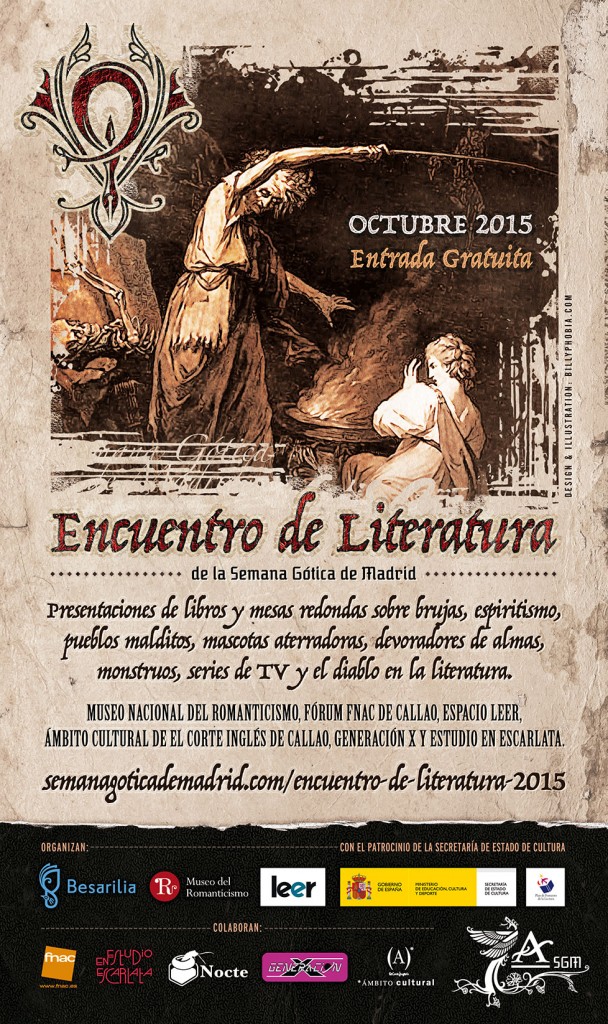 Madrid Gothic Week (SGM) is a cultural event whose sixth edition will be held in 2014 from October to November in different venues around the city of Madrid. Its multidisciplinary nature makes it a unique event, not only in Europe but also worldwide. During the event you will enjoy the Gothic culture at length: literature, cinema, dance, theatre, concerts, fashion, art and an academic conference. The search for light in the darkness ( lumen in tenebris ) is a fundamental key to understand our urban gothic subculture. Alternative realities, creativity, introspective journey, the expressive desire, a taste for art and exploration of the unknown are timeless links that converge in the SGM.
This year there would be a round table with Victor Matellano and Andrea Muñoz from Westminster & Kingsway College  to talk about STORIES TO KEEP YOU AWAKE the classic TV series by Chicho Ibañez Serrador.
More information about other activities here: http://www.semanagoticademadrid.com/