Vicente Ballestar's 'pulp' universe will be on display at Sitges 2015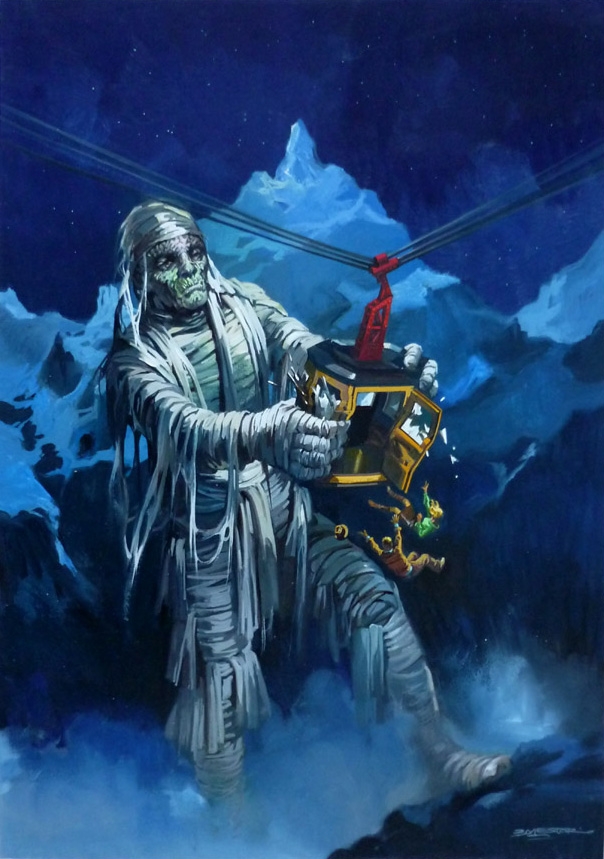 The fantastic world of the Ghosthunter John Sinclair and an entire cosmos inhabited by cowboys, pirates and epic battles will be present at the 48th Sitges – International Fantastic Film Festival of Catalonia thanks to an exhibition featuring the work of illustrator Vicente B. Ballestar (1929-2014).
The Barcelonian artist, one of the creators of the dark pulp and realistic supernatural genres, possessed a style characterized by dynamic movement, chiaroscuros, facial expressions and ambiences in dangerous, mysterious settings. They are dramatic and theatrical illustrations of heroes that transport viewers directly to the world of the imaginary.
Vicente Ballestar rose to fame with his covers for Ghosthunter John Sinclair, the western G. F. Unger and the world of Professor Zamorra, pulp fiction magazines from the decades of the 70's, 80's and 90's. "I'll always try to give pulp fiction novels an artistic sense", he explained. The artist's images combine the everyday reality of the times with a supernatural world of human beings, monsters and machines.
Sitges 2015 will be exhibiting approximately 45 works by Ballestar at the Maricel Palace, which can be seen there from October 9th to the 18th, during the days the Festival will be held. The Maricel Palace was added to the Festival's venue map two years ago, housing some of the different exhibitions that are a part of the Festival's supplementary activities. In 2013, it exhibited the posters from the first 45 years of the Festival and last year, it presented two exhibitions: one featuring silk-screens by different artists based on Tetsuo and another with fantastic illustrations by Carles Ganya.