ROBERT MONELL ON BEST 2017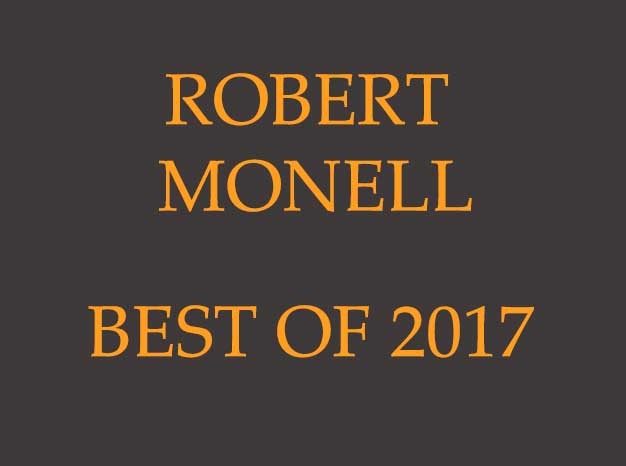 ROBERT MONELL, Jess Franco and Spanish Horror expert and Horror Rises from Spain participant has written this list of his Best 2017 moments in cinema for Spanishfear.com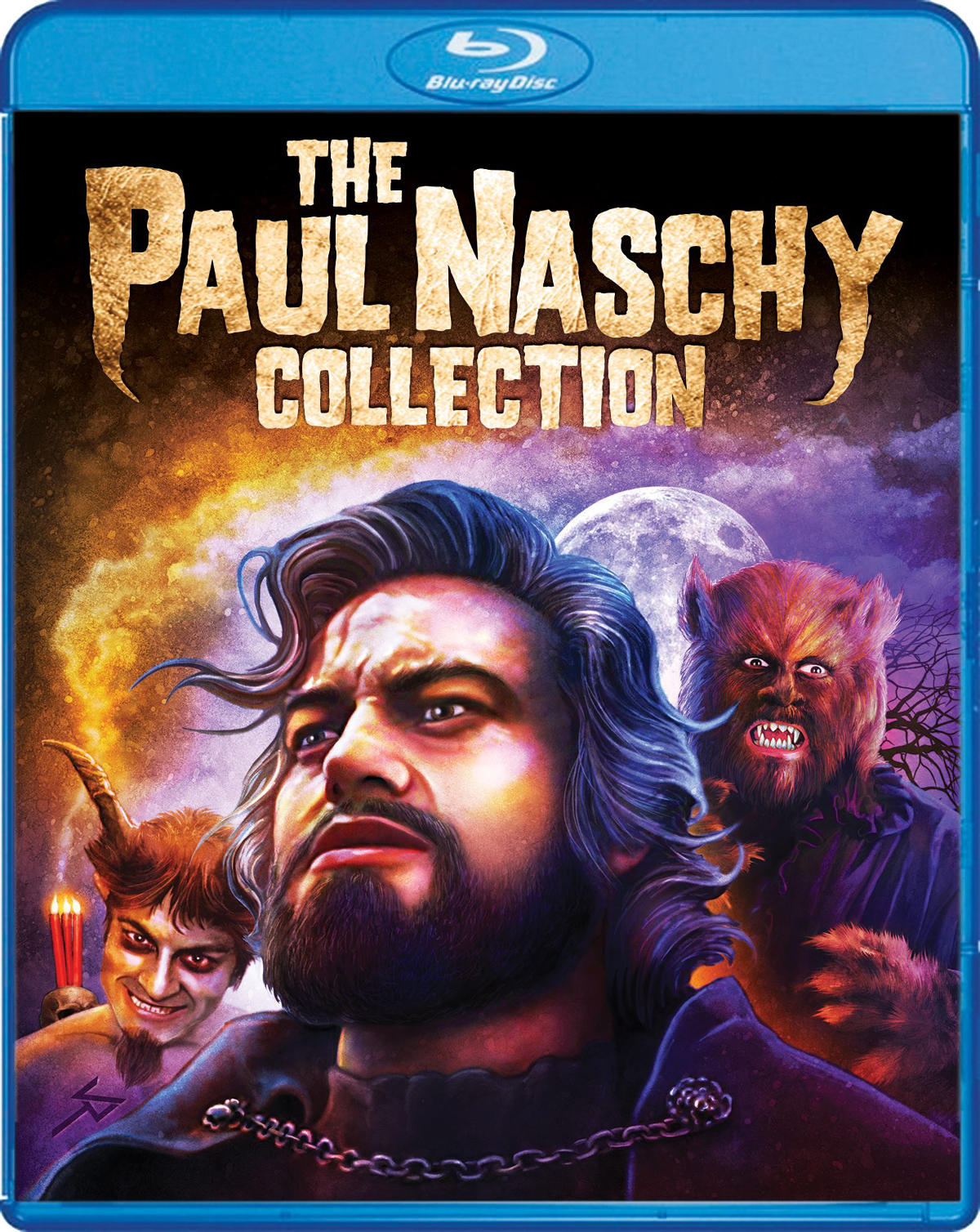 THE PAUL NASCHY COLLECTION 1 [SCREAM/SHOUT FACTORY]
THE PAUL NASCHY COLLECTION II [SCREAM/SHOUT FACTORY]
HUNCHBACK OF THE MORGUE (EL JOROBADO DE LA MORGUE)
THE DEVIL'S POSSESSED (EL MARISCAL DEL INFIERNO)
THE WEREWOLF AND THE YETI (LA MALDICIÓN DE LA BESTIA)
EXORCISM (EXORCISMO)
A DRAGONFLY FOR EACH CORPSE (UNA LIBÉLULA PARA CADA MUERTO)
Two five feature film volumes of Paul Naschy Spanish horror classics. That's an amazing ten films of one cult movie icon released in one year, making 2017 The Year of Paul Naschy. My favorite of both was Vol. II, which contained the Blu-ray debuts of all the films, along with commentaries on three, trailers, still galleries. All the films had Castillian and English language tracks with available English subtitles. As a bonus there were two versions of HUNCHBACK OF THE MORGUE offered aalong with an authoritative 25 page booklet by Naschy expert Mirek Lipinski. Recommended.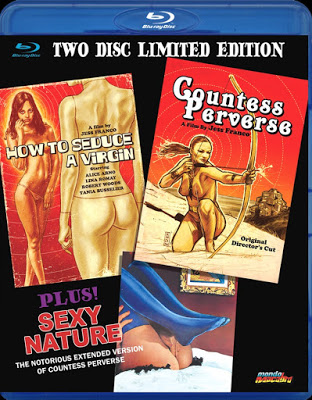 THE JESS FRANCO TRIPLE BILL [MONDO MACABRO]: Two versions of Jess Franco's THE PERVERSE COUNTESS along with his HOW TO MAKE A VIRGIN, beautifully presented in HD with bonus features.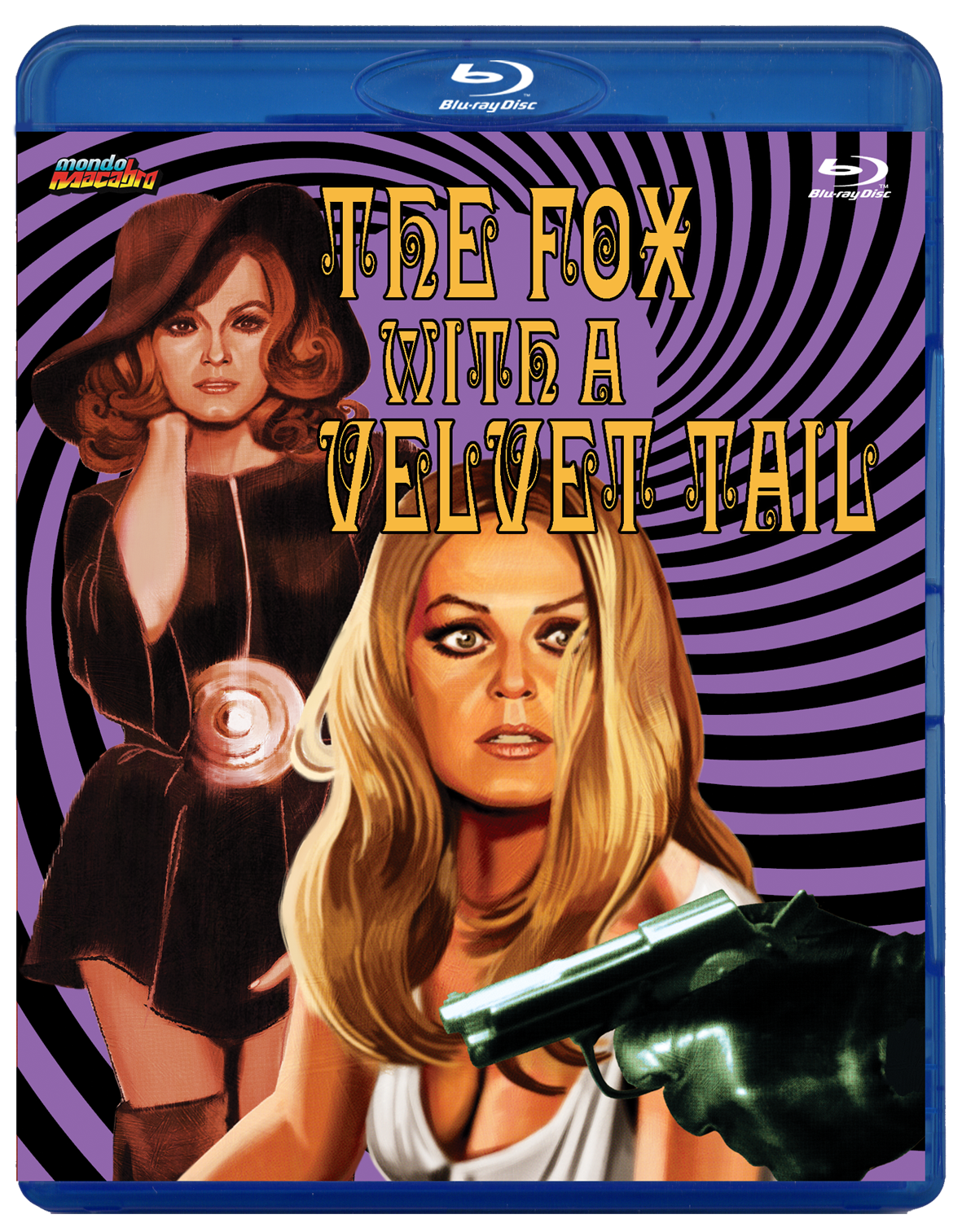 THE FOX WITH THE VELVET TAIL [MONDO MACABRO]: A shimmering HD release of a rarely seen, skillfully directed Spanish GIallo. A real visual knockout with a breathtaking, haunting musical score.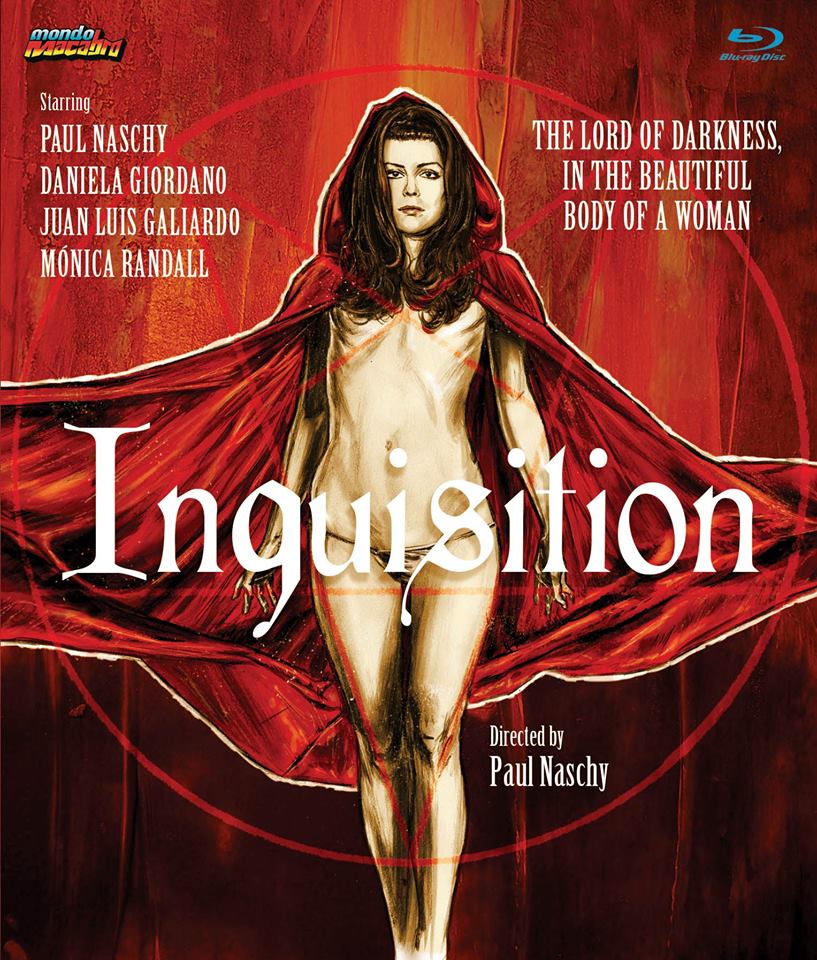 INQUISITION [MONDO MACABRO]: A key Paul Naschy film, his impressive directorial debut, is another hit from MONDO MACABRO. A 16th Century witch-finder (Naschy) gets what's coming to him in this color-saturated torture fest. Nice to finally watch this with the superior Spanish track, w/English subtitles available along with the vintage English track.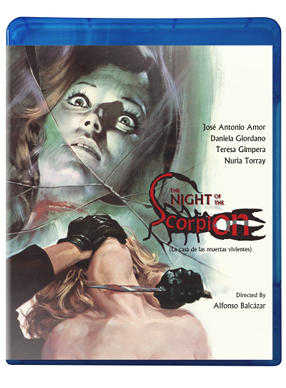 NIGHT OF THE SCORPION [DORADO FILMS]: mastered in 4K from 35mm print presentation of a fun, rarely seen Spanish giallo, effectively directed by Alfonso Balcazar.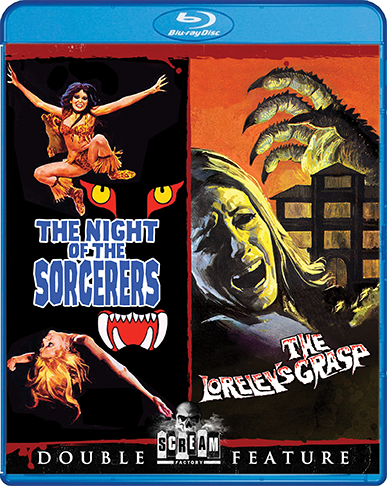 AMANDO DE OSSORIO DOUBLE FEATURE–THE NIGHT OF THE SORCERERS and THE LORELEY'S GRASP[SCREAM FACTORY]: An HD double bill from the creator of the Blind Dead series (please, someone give us a HD set of those asap!]. Both are recommended upgrades from previous DVD releases, colorful and featuring Castillian and English language tracks with English subtitles available, along with theatrical trailers, alternate footage and and an entertaining Commentary on LORELEYwith Rod Barnett and the Naschy Cast gang.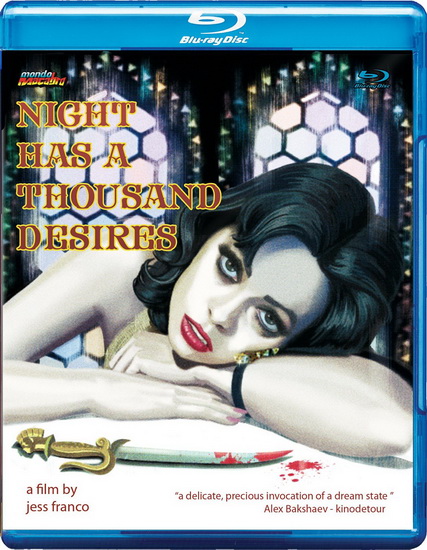 NIGHT AS A THOUSAND DESIRES [MONDO MACABRO]: This was a year end overlap which I included last year but want to again recommend as an example of how to give an outstanding Blu-ray presentation to one of Jess Franco's more obscure but fascinating horror-thrillers from the 1980s. An audio-visual stunner'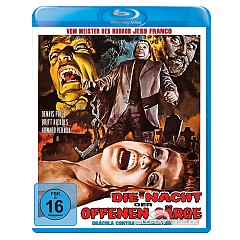 DRACULA CONTRO FRANKENSTEIN/DIE NACHT DER OFFENEN SARGE [ALIVE]: German Blu-ray debut of this essential 1972 Jess Franco monster rally, featuring Dracula (Howard Vernon), the Frankenstein monster and the Wolf Man, all battling it out at the end. A coloful, crazy zoom festival which plays like a live action comic book. This finally gives the viewer a chance to see it in full 2.35:1 scope Original Aspect Ratio, unlike the previously incorrectly framed DVD versions and has much improved color. With Spanish, German and Italian tracks and English subtitles available. All Region playback with restoration documentary, trailer and Jess Franco interview, stills.
OTHER FAVORITES:
FUNERAL PARADE OF ROSES [CINELICIOUS FILMS]: An avant-garde, crime-noir exploration of Tokyo's lower depths where drug dealers, transgender performers, social outcasts and criminals enact a version of OEDIPUS REX with overloads of sex and violence. A must have double DVD including 8 short films of underground Japanese director Yoshio Matsumoto. May be the most impressive Blu-ray presentation I saw in 2017 and a must-see film.
TWO FEMALE SPIES WITH FLOWERED PANTIES [SEVERIN FILMS]: Two versions of Jess Franco's 1978 sexy spy extravaganza. TWO FEMALE SPIES… is in HD with Spanish and English language options w/English subtitles; the alternate version is in SD, in Spanish with English subs. A fun double bill of two lesser known Jess Franco titles. Lots of erotic action-adventure here.
WEB OF THE SPIDER [GARAGEHOUSE FILMS]: Two definitive versions of Antonio Margheriti's delirious 1971 remake of CASTLE OF BLOOD. This color version features Klaus Kinski as Edgar Allan Poe. Numerous special featurs include two audio commentaries, 2 German Super 8mm digests of the films, deleted scenes, Antonio Margheriti trailer reel and an art gallery. The longer uncut Italian version is in SD, but for once presented in correct 2.35:1 scope ratio, as is the HD version.
BEYOND THE DARKNESS [SEVERIN FILMS]: A much appreciated HD presentation of Joe D'Amato's most outrageous gore-fest. The Goblin soundtrack CD is a really nice bonus feature on this fully loaded Blu-ray.
TWIN PEAKS-THE RETURN [SHOWTIME]: An 18 hour television event which is really, as visionary director David Lynch termed it, an 18 hour film broadcast in separate episodes. A surreal, totally unpredictable return to the locations and characters of the original 1990s Network television series, but done in an even more over-the-top, expanded format. Episodes #8 and 18 alone made television history and will be discussed forever. A unique, consciousness-expanding experience which goes beyond anything the director has done in the past.
BLADE RUNNER 2049 was the best film I saw theatrically in 2017, an ambitious, risk taking, visually ravishing experience which justifiably extends the original sci-fi classic into new directions.
___________________________________________________________________________
Robert Monell is a filmmaker, writer, critic and blogger. He is the creator and editor of I'M IN A JESS FRANCO STATE OF MIND and CINEMADROME www.cinemadrome.yuku.com. His films include the screenplays for the web series RETURN OF THE BLOODSUCKING NAZI ZOMBIES, the short feature ZOMBIE 2024